'Pirates of the Caribbean,' 'Agents of SHIELD' Actor Joins Kurdish Army to Fight ISIS; Admits He Might Die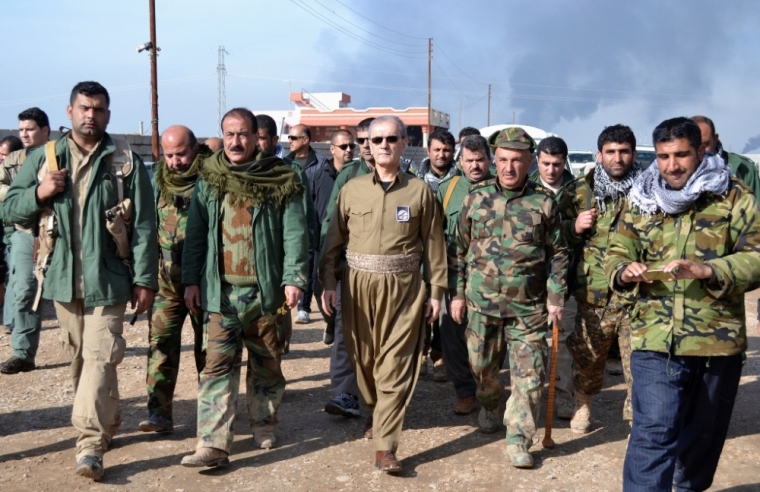 Michael Enright, a British actor who has appeared in small roles in "Pirates of the Caribbean: Dead Man's Chest" and Marvel's "Agents of S.H.I.E.L.D.," has joined the Kurdish army to fight terror group ISIS in Iraq and Syria. Enright admitted he might not return alive from the mission, but said he feels it's his duty to fight the jihadists.
"ISIS, they need to be wiped off completely the face of this Earth," he told Dubai-based television network Al Aan, according to The Independent. "They are a stain on humanity. This is a call on humanity to obliterate them."
The 51-year-old actor was reportedly living in Los Angeles when he decided to join the Kurdish People's Protection Units (YPG) earlier this year. He said he will be helping the army free civilians captured by ISIS, which has taken control of significant territory in Iraq and Syria.
Enright, who has also appeared on the TV shows "Law & Order: LA" and "Castle," shared that he was motivated by news that other British citizens have decided to fight for ISIS, such as the infamous "Jihadi John" terrorist who has appeared in several of the beheading videos released by the terror group.
"What was even worse for me is that it was an English man who did it," he said of the beheading of American photo-journalist James Foley. "I feel such a debt to America; I love America with all of my heart and I just thought 'I've got to try and right this wrong.'"
Enright has told his family and loved ones in the U.K. that he's there to fight for the long term, and might not return alive.
"I didn't come here to run," he said. "I came here to fight, and if I have to die then I die."
U.S. Deputy Secretary of State Antony Blinken meanwhile revealed on Wednesday that over 10,000 ISIS fighters are believed to have been killed since the U.S. began its military campaign against the group nine months ago.
A broad coalition of international allies has joined the U.S. in launching airstrikes against terror targets in the region, but have not sent in any ground forces as of yet.
Kurdish fighters, alongside other militia groups and government forces, have been engaged in widespread warfare against ISIS, though the terror group has continued capturing important cities, such as Ramadi in Iraq back in May.
"We have seen a lot of losses within Daesh [ISIS] since the start of this campaign, more than 10,000," Blinken said. "It will end up having an impact."
"At the start of this campaign (we) said it would take time," he added, noting that there is a three-year plan for the campaign to drive out the terror group from the region.