Pope to Catholic Bishops: There's No Place in Church for Sex Abusers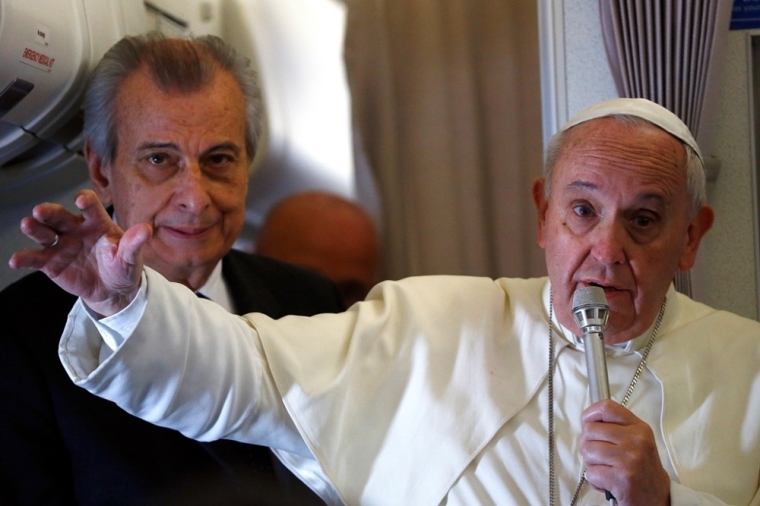 Pope Francis has sent out a letter to the bishops of the Roman Catholic Church declaring that sex abusers have no place in the ecclesiastical body.
In the official letter sent out Monday the pontiff mentioned a July meeting he had with individuals who were sexually abused by Catholic priests. "At my meeting in July with persons who had suffered sexual abuse by priests, I was deeply moved by their witness to the depth of their sufferings and the strength of their faith," wrote Francis.
"This experience reaffirmed my conviction that everything possible must be done to rid the Church of the scourge of the sexual abuse of minors and to open pathways of reconciliation and healing for those who were abused."
After noting some updates on a commission set up to deal with sexual abuse among the ranks of the priesthood, Francis stated "since there is absolutely no place in ministry for those who abuse minors."
"I now ask for your close and complete cooperation with the Commission for the Protection of Minors," continued Francis.
"The work I have entrusted to them includes providing assistance to you and your Conferences through an exchange of best practices and through programmes of education, training, and developing adequate responses to sexual abuse."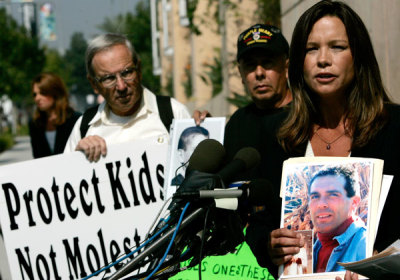 More than a decade ago the Church was rocked by a wave of news reports about rampant sexual abuse of minors by Catholic priests.
While the vast majority of priests had not committed any of these acts, the minority that did were spread through several countries and nationwide in the U.S.
Since Francis became head of the Catholic Church, some have seen a "glimmer of hope" regarding efforts to stamp out sexual abuse in the Church.
Last November, Francis created a new judicial body in Vatican City to deal with the backlog of appeals by priests who have been accused of sexually abusing minors.
The new college will mostly focus on appeals from defrocked priests, reported Reuters, which reports that "Under the changes, the new commission would handle appeals while an existing office in the doctrinal department would continue to handle initial cases. The Vatican said earlier this year that between 2004 and 2013, it had defrocked about 850 priests who had been accused of sexual abuse of minors."
While the papal letter to bishops sent out earlier this week has garnered praise by some, others remain critical of Francis' handling of sex abuse cases in the Church.
The Survivors Network of Those Abused by Priests released a statement Thursday stating that the pontiff is still offering more words than action.
"Today, Pope Francis told his staff not to conceal clergy sex crimes. Sadly, this will have no impact whatsoever," stated SNAP.
"History, psychology and common sense all confirm what every parent knows: People emulate action, not words."
SNAP went on to compare Francis' letter to statements made by Pope John Paul II years earlier about the need to purge sex abusers from the priesthood.
"Like their words, the actions of both men – with wounded victims, predatory priests and complicit bishops – are remarkably similar: few, tepid, belated and ineffective," continued SNAP.
"Francis talks about abuse and cover up more, and says even nicer things. But he acts almost the same as his predecessors did."