Pot-Smoking Indiana Church to Hold First 'Worship Service' on the Same Day Religious Freedom Law Takes Effect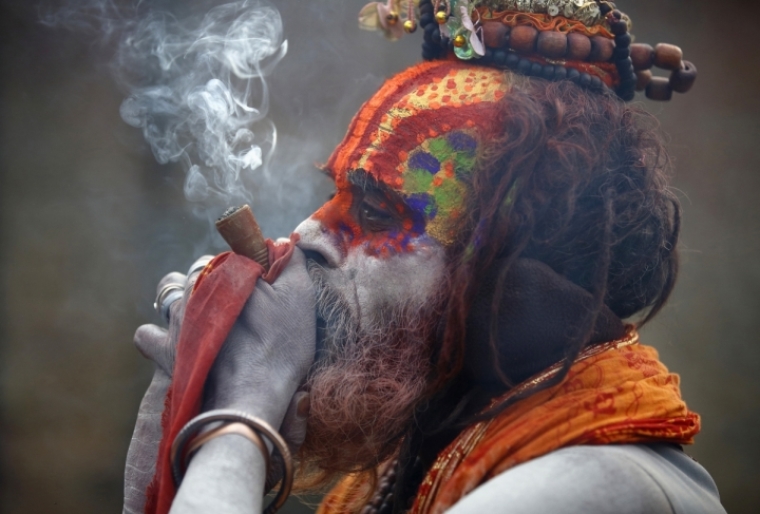 An Indiana organization dedicated to marijuana that calls itself the First Church of Cannabis will host its first "worship service" on July 1, the same day that the state's Religious Freedom Restoration Act goes into effect.
The organization will test the law's ban on government burdens on the exercise of religion as it will feature a pot-smoking session that is illegal in the state of Indiana.
The cannabis group's founder Bill Levin explained plans for the service to U.S. News and said it will open with "Amazing Grace" played on a harmonica by a popular young musician and move to a quick sermon followed by a "call to worship," which is actually just a time for smoking marijuana.
"I'm an old-school producer," Levin told U.S. News. "We start off the show soft and we have a build-up and then in the end we explode in glory and we all dance around the hall."
Levin is searching for a church that will lease him space for the event and will also consider holding it on a religious campground or in a public park. It's still unclear if local police and prosecutors are prepared to accept pot smoking as protected conduct under the state's Religious Freedom Restoration Act.
Peg McLeish, a spokeswoman for the Marion County Prosecutor's Office in Indiana told U.S. News that the Religious Freedom Law doesn't necessarily protect people who commit crimes from being arrested.
"It's that they could assert [their religious beliefs are] a defense if they are prosecuted," she said.
Indiana's Religious Freedom Restoration Act says the government cannot "substantially burden" a person's ability to follow their religious beliefs, unless it can prove a compelling interest in imposing that burden and it does so in the least restrictive way.
Critics of the law contended that it could be used to discriminate against the LGBT community on the basis of religion. This would apply to Christian business owners refusing to service gay weddings based on their beliefs.
Indiana Gov. Mike Pence later clarified RFRA after signing it into law in March stating that it "does not give businesses a right to deny services to anyone."
To appease detractors, Pence signed revisions into the law to remove fears that it would allow businesses to discriminate against the LBGT community in April.