Trump Says Jesus Christmas Story Changed History: 'Everyone Is a Child of God' (Video)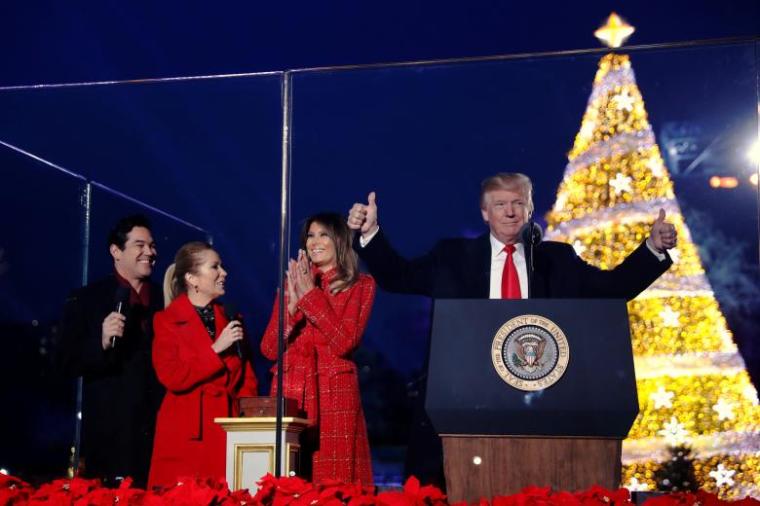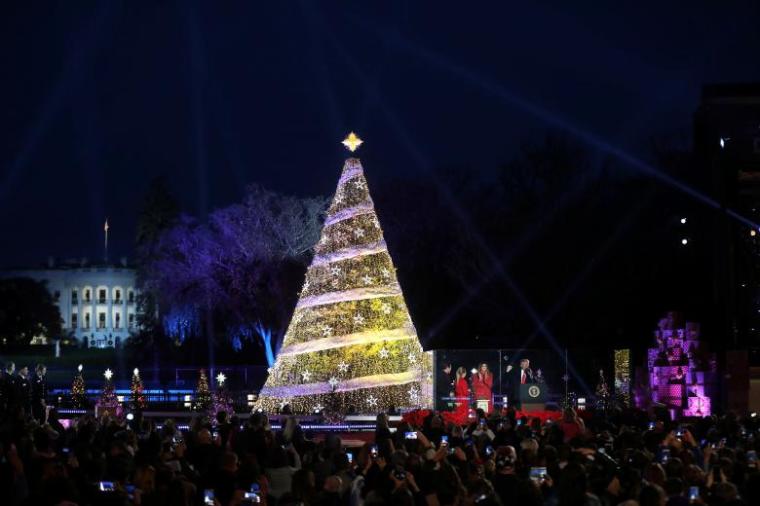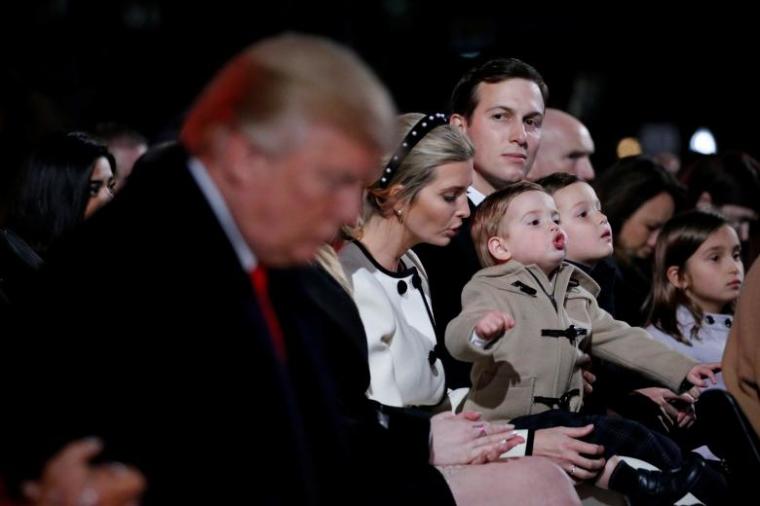 View Photos
President Donald Trump is receiving praise for sharing the Christmas story at the National Christmas Tree Lighting and Pageant of Peace ceremony at the White House on Thursday where he proclaimed that everyone is a "child of God."
The event marks the Trump family's first Christmas at the White House and as he promised during his presidential campaign, he did not shy away from wishing everyone a "Merry Christmas." Furthermore, the 45th president of the United States also spoke about the nativity.
"The Christmas Story begins 2,000 years ago with a mother, a father, their baby son, and the most extraordinary gift of all — the gift of God's love for all of humanity.

Whatever our beliefs, we know that the birth of Jesus Christ and the story of this incredible life forever changed the course of human history.

Each and every year at Christmas time we recognize that the real spirit of Christmas is not what we have, it's about who we are, each one of us is a child of God. That is a true source of joy this time of year. That is what makes every Christmas merry.

Now as the president of the United States it's my tremendous honor to finally wish America and the world a very Merry Christmas," Trump said after he and first lady Melania Trump lit the Christmas tree.
His speech, met with cheers from the crowd, also received accolades from people who watched the ceremony on social media. After just a few hours on Facebook, the video was viewed more than 3 million times and garnered hundreds of thousands of likes and hearts.
President of the Billy Graham Evangelistic Association, Franklin Graham, likewise shared the video with his followers and urged all Christians to keep Trump in their prayers.
"Never in my lifetime have we had a president willing to take a strong, outspoken stand for the Christian faith like President Donald J. Trump has. Whether you are Protestant, evangelical, Orthodox, Catholic — all Christians need to get behind him with our prayers," Graham wrote on Facebook.
During his election campaign, Trump vowed to counter those who had declared war on Christmas by making the Christian season more secular and saying "Happy Holidays."
In November 2015, the billionaire businessman even called for people to boycott Starbucks after it released its red holiday cups that were void of any mention of Christmas or symbolism.
"I wouldn't buy. Hey look, I'm speaking against myself. I have one of the most successful Starbucks in Trump Tower," Trump told a crowd of 10,200 during a rally in Springfield, Illinois.
"Maybe we should boycott Starbucks, I don't know. Seriously," he added. "I don't care. By the way: That's the end of that lease. ... If I become president, we're all going to be saying 'Merry Christmas' again. That I can tell you. That I can tell you!"
The Trumps are in fact sticking to a Christian Christmas. First Lady, Melania recently showcased her White House Christmas video clip showcasing this year's theme of "Time-Honored Traditions" that was part of her efforts to "respect 200 years of holiday traditions."
The winter wonderland display at the White House also features a Nativity in the East Room of the White House which has been part of the annual Christmas display for 50 years.