Prince's 3RDEYEGIRL Bandmate Hannah Welton on Proclaiming Faith in Hollywood: 'I'm Never Scared to Talk About My Jesus'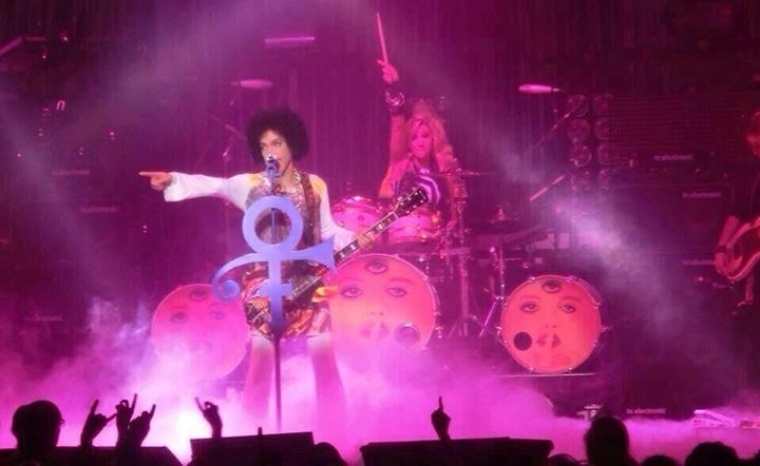 3RDEYEGIRL drummer Hannah Welton recently opened up about proclaiming her faith in the music industry and her hopes to teach younger generations about the importance of live music.
The devout Christian, who was discovered by Prince in 2012, is joined by Canadian guitarist Donna Grantis and Danish bassist Ida Nielsen in Prince's rock band 3RDEYEGIRL. They recently dropped their new album "PlectrumElectrum."
Welton made headlines last week when she spoke openly about her concerns about the message that scantily clad pop stars are sending to their young fans. On Monday she clarified her comments and also spoke about being unafraid to proclaim her faith in Hollywood, despite being a member of a band that produces secular music.
"I'm never scared to talk about my Jesus, I will say though that there is a time and a place," Welton told The Christian Post exclusively. "And you kind of have to be sensitive about faith and religion and how often you bring it up because you never want to come across like you're trying to shove it down people's throats."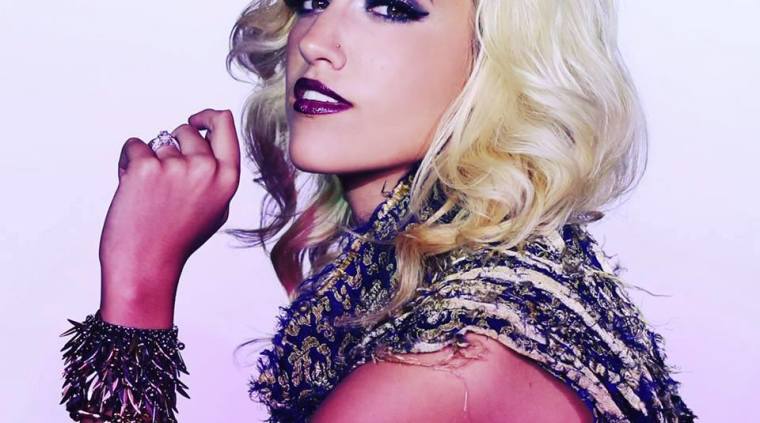 The Chicago-based drummer was saved in 2010 and she says that her faith remains at the forefront of everything that she does, including her music.
"Everything I do, whether it's music or dance or writing poetry, I do for God and for His purpose and for His will in my life," she said. "Same as [my husband] Joshua. Literally every decision is made with prayerful consideration. God impacts everything in my life."
While some Hollywood artists will shy away from speaking about faith and spirituality in attempts to avoid sparking controversy, Welton says that she enjoys sharing the Gospel but seeks to do so without coming across as "pushy."
"Joshua and I are always open and willing to talk about our faith. We talk about it quite often with the girls and with Prince. It's always really healthy conversation," she said. "We never want to come across like we're pushy and judgmental, or like we're trying to force it on people. The most effective way to minister to people is through your lifestyle and we say all the time that your life could be the only Bible the people read … For me it's more important to live the lifestyle you're preaching rather than constantly preaching."
Welton was discovered by Prince, who is one of the highest selling artists in the world, a few years ago on social networking site YouTube. She has been performing with his band ever since.
In a recent interview with The Guardian UK, she shared her concerns about artists who send out mixed messages through their music who continue to push boundaries.
"At the moment in the industry there's so much vulgarity coming from men and women," she previously told The Guardian. "We have way too many young kids looking up to artists that are putting out music with terrible, vulgar messages and also walking around with next to nothing on."
Earlier this week she took the time to clarify her remarks and emphasized that it is not her intention to "bash" other artists.
"I do really want to clarify that I am never bashing or slamming other artists. My problem with what is being seen and what is happening in the industry goes far beyond the individual people," she explained. "I'm thinking about the message being received from the little kids that are idolizing these people. I'm thinking more about the spiritual aspect of it rather than the people. My intention is never to degrade people. Everybody has a hustle. Everybody works hard and I would never bash another artist for doing what they love."
Growing up, Welton was influenced by the likes of John Bonham of Led Zeppelin, Van Halen and The Alllman Brothers. She spoke about the decline of live music, particularly at award shows, and she shared her hopes to teach younger generations about the need for live music.
"I really want the younger generation to see the importance of live music. I feel like today at all the music awards and music shows and stuff like that, a lot of artists are lip-syncing or the bands aren't even playing their instruments," she said.
"I'm a firm believer that at music award shows, live music should be played. So I really want the younger generation to kind of see that. I just want our music to kind of wake up the industry so that everyone sees that there is an element missing in music today," she continued. "So I believe a lot of that element is the live element. I think some of that element is [also] the substance of music (what's being said and taught to our kids). I think a lot of music today is not doing anything to better the world and teach the younger generation to grow up and be strong and to dream and just be motivated and encouraged and inspired. A lot of music is talking about the same old thing, it's not really saying anything."