Pro-Gay Marriage Study Retracted for Using Fake Data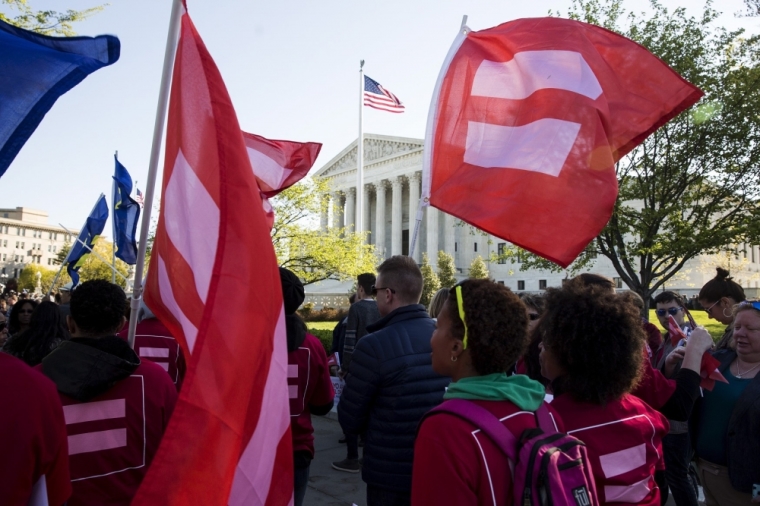 A study that purported to show gay marriage opponents can easily be convinced to change their minds if they talk to gays was retracted after finding it used fake data.
The study, "When contact changes minds: An experiment on transmission of support for gay equality," was published in the December 2014, issue of the journal Science. It was widely reported in the media and cited as evidence that support for gay marriage is inevitable.
Donald P. Green, professor of political science at Columbia University, retracted the study after learning that his co-author, Michael LaCour, a UCLA graduate student, had used fake data.
Just one 20-minute conversation with a gay person will likely convince a same-sex marriage opponent to change their position, media reports declared last December in writing about the study.
Researchers first started to suspect problems with the study after three other researchers were unable to replicate the findings. Then on Tuesday, David Broockman, assistant professor at Stanford, Joshua Kalla, graduate student at Berkeley, and Peter Aronow, assistant professor at Yale, released a paper detailing several irregularities in the LaCour and Green study.
Those irregularities "jointly suggest the dataset (LaCour 2014) was not collected as described," the report stated.
The retraction was posted to retractionwatch.com. At the time of this publication, the website was down, perhaps due to too much traffic, but excerpts can be found in BuzzFeed science editor Virginia Hughes' article.
"I am deeply embarrassed by this turn of events and apologize to the editors, reviewers, and readers of Science," Green wrote
According to Hughes, after Green was alerted to the irregularities, he contacted LaCour's dissertation advisor, Professor Lynn Vavreck. After Vavreck confronted LaCour, he was unable to provide the study's raw data and claimed he accidentally deleted the file. A representative from Qualtrics, the company that provided the survey program LaCour used, told UCLA there was no evidence that the data had been deleted.
The New York Times' report on the study was written by Vavreck, a regular NYT contributor.
Andrew Gelman, professor of statistics and political science and Green's colleague at Columbia, originally wrote about the study for The Monkey Cage, a political science blog hosted by The Washington Post. On Tuesday he wrote about the retraction.
"It would be easy to criticize Green for not looking at the data more carefully, but ... that's easy to say after the fact. In all my collaborations, I've never even considered the possibility that I might be working with a Diederik Stapel. And, indeed, in my previous post on the topic, I expressed surprise at the published claim but no skepticism," he wrote. (Emphasis and ellipsis in original. Diederik Stapel was a Dutch social psychologist who had 55 published works using fake data before his ruse was discovered in 2011.)
Harvard political scientist Gary King noted on Twitter that the retraction is the first for a political scientist. He also commented that it was "great for the discipline."
After University of Florida political scientist Michael McDonald asked why it would be great for political science, given that it would raise doubts about the discipline, King answered that political science "now has some standards, that there is such a thing as fraud, truth, etc., rather than another argument."
On Wednesday, LaCour reacted to the news on his Twitter account.
"I'm gathering evidence," he wrote, "and relevant information so I can provide a single comprehensive response. I will do so at my earliest opportunity."
According to McDonald, LaCour was going to be an assistant professor at Princeton beginning in the Fall, but that is apparently no longer the case.