Pro-Nazi Trump Vandalism of Indiana Church Actually Done by Openly Gay Anti-Trump Liberal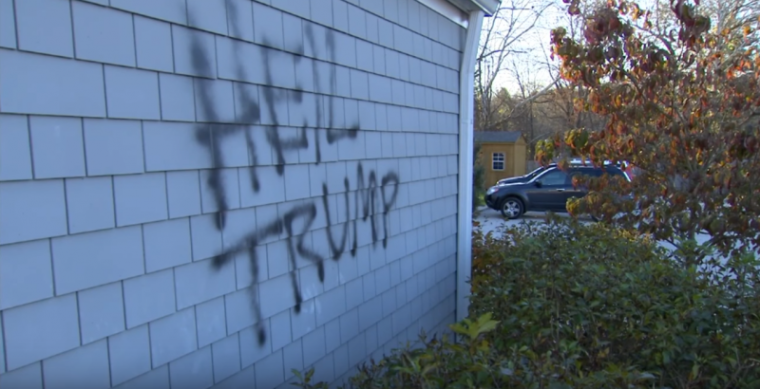 An openly gay liberal has admitted to vandalizing an Indiana church with pro-Nazi Donald Trump rhetoric last November as a way to rally people following the presidential election.
St. David's Episcopal Church in Bean Blossom garnered national headlines when immiedately after the presidential election it was spray-painted with the message "Heil Trump," a homophobic slur, and a swastika.
However, on Wednesday, Brown County Prosecutor Ted Adams filed a criminal mischief charge against George Nathaniel "Nathan" Stang.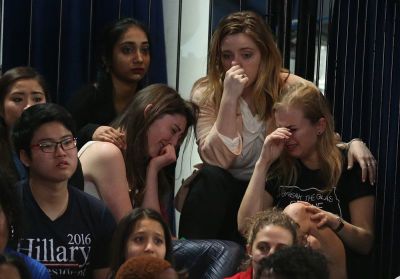 In an interview with the IndyStar, the 26-year-old Stang explained that he vandalized the church as a "false flag" operation to rally people following Trump's electoral victory.
"I guess one of the driving factors behind me committing the act was that I wanted other people to be scared with me," explained Stang.
"I'm very sad to have created more hate in a world that already has too much hate ... The congregation doesn't deserve it, the emotional turmoil I put them through."
According to WTHR, Stang not only held a positive opinion of the pro-LGBT Episcopal congregation, but he also served as their organist.
"It was November, shortly after the presidential election. Stang told everyone he discovered the graffiti when he arrived for Sunday morning services," reported WTHR.
"Detectives immediately suspected the crime was committed by someone familiar with the church. They said cell phone records put Stang in the area Saturday night."
Following the election of Donald Trump last November, many claimed that there was a spike in hate crimes directed toward liberals, Muslims, and racial minorities.
For example, the Southern Poverty Law Center claimed in a report last December that over 1,000 hate crimes were committed between Nov. 9 and Dec. 12 of 2016.
"Overall, anti-immigrant incidents (315) remain the most reported, followed by anti-black (221), anti-Muslim (112), and anti-LGBT (109). Anti-Trump incidents numbered 26 (6 of which were also anti-white in nature, with 2 non-Trump related anti-white incidents reported)," stated the SPLC.
"... around 37 percent of all incidents directly referenced either President-elect Donald Trump, his campaign slogans, or his infamous remarks about sexual assault."
Others, including Reason Associate Editor Elizabeth Nolan Brown, countered that this wave of hate crimes was mostly comprised of hoaxes and exaggerations rather than actual bigoted violence.
"The bottom line is that when it comes to physical aggression inspired by this election, we are looking at a little more than a dozen incidents reported, over a 10 day period, in a country of roughly 318.9 million people—none of which resulted in serious injuries," wrote Brown last November.
"Regarding the rash of hateful graffiti and signs popping up this week: while some was certainly meant to offend or inspire terror, other times it has turned out to be the work of anti-Trump forces who intended it as commentary on how they perceive 'Trump's America.'"