Profit Is the Purpose of Business? Rethinking Milton Friedman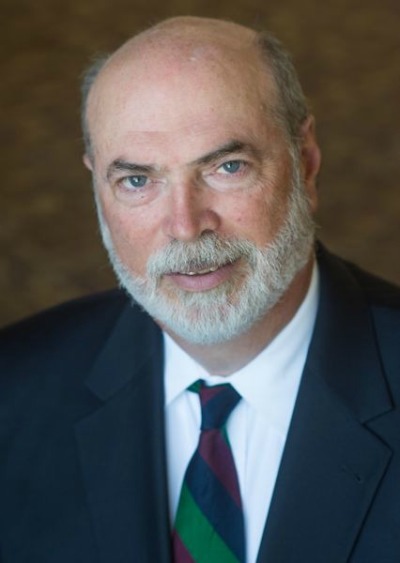 Two weeks ago, $29 billion of market value evaporated when the news broke that Volkswagen had cheated on emissions tests.
Share prices fell from $155 on Monday to $126 by Friday. For a period of eight years, Volkswagen deliberately rigged its U.S. diesel engines to run much cleaner when being tested for emissions than they actually performed on the road.
The impact of this scandal is not yet fully apparent, but trust in the Volkswagen brand will not easily be restored. No matter what regulatory authorities do to Volkswagen, the real pain will come from car buyers who shun Volkswagen cars.
The damage to shareholders is one measure of the cost of the unethical actions of Volkswagen, but it only begins to measure the true cost. The CEO was booted, and more heads will roll as the company attempts to clean up the mess. But innocent bystanders are also hurt. Workers at the car factories, suppliers and their employees will also lose their jobs as demand for Volkswagen cars disappears. The coffee shops, and other small businesses in the factory towns where the laid off workers live will be harmed. Volkswagen dealerships around the country will suffer badly. Pension funds will need to make up for the lost value in Volkswagen shares through higher pension contributions from company sponsors or from taxpayers in the case of government pension funds.
Unsubtle minds of politicians will rush to create new laws and regulations to punish unethical behavior, much as they did after Enron (Sarbanes-Oxley) and the housing collapse (Dodd-Frank). The new laws, just like the above-mentioned laws, will have little beneficial effect, but in the process innocent businesses will be damaged by the increased cost of compliance.
What we need in Corporate America is not more laws and regulations, but a major rethinking about the purpose of Business.
One of my heroes, Milton Friedman, defined the purpose of business in a famous New York Times essay from 1970, "The Social Responsibility of Business is to Increase Its Profits". Milton Friedman well understood that earning profits for the long term depends on honest and ethical management, fair-dealing with employees and suppliers, and caring for the community. He intended a focus on the responsibility of business to earn a profit to bring clarity to a difficult question.
He did not intend to advocate for a narrow focus on profit above all else. In too many companies however, that is exactly the situation. The purpose of business is to increase profit. Profit maximization means cost minimization. End of thinking.
For many years, in business and in academia, I embraced as my own Milton Friedman's approach to the purpose of business. But I have had a change of heart. Today I believe, with some trepidation, that Friedman and I were wrong.
To say that the purpose of business is to increase profits is analogous to saying that the purpose of the head of household is to bring home the largest possible income. While it is certainly true that earning an income is the responsibility of the head of the household, there is a much greater purpose in life than merely being the best possible breadwinner. His (or her) purpose includes being a loving spouse, a nurturing parent and a good citizen in the community. In a similar way, there is a much higher purpose to every purpose-driven business than merely earning increased profits.
Yes, profits are necessary, even essential. But profits are not the purpose of business. Profits are simply one of the results from successfully pursuing the higher purpose of business. Even acknowledging that without profits none of the other benefits of business can be achieved does not make profit the purpose of business.
What is the greater purpose of business?
There will be a different answer to each different business. The leadership of each business will need to discover their greater purpose, their "raison d'etre" (why the business exists).
There is a growing literature to guide businesses as they seek to define their greater purpose. Respected business leaders such as Bill George, retired CEO of Medtronic, or John Mackey, co-CEO of Whole Foods Market, have each written about purpose-driven businesses. There is much Christian literature about purpose-driven business, including a very readable book by Dave Ramsey, and a college level course developed by Chuck Stetson. There is a strong Catholic literature on business and its contributions to the Common Good. All of these point to the fact that business is much more important to the community than the relentless pursuit of higher profits.
Business is essential for a community to flourish. Ultimately, the purpose of business is to enable the community to flourish. Businesses create value in the community when their products are prized by customers. Customers willingly pay the cost to produce the product, plus a profit. Profits are a sign that the customer is pleased with the product. Not only is the customer pleased, but workers have satisfying jobs producing goods which please customers. The profits earned also support the community as they are reinvested in business and through taxes to provide for government services. Without business, communities struggle to survive.
Recognition of the vital role of business to a community is the first step to finding the higher purpose for each business. Let's hope it is not too late for Volkswagen to find its purpose.
Dr. Gordon Boronow is an associate professor in the School of Business and Leadership at Nyack College.