Psychiatrist Describes 'Creepiest' Exorcism Witnessed; Possessed Woman Levitated From Bed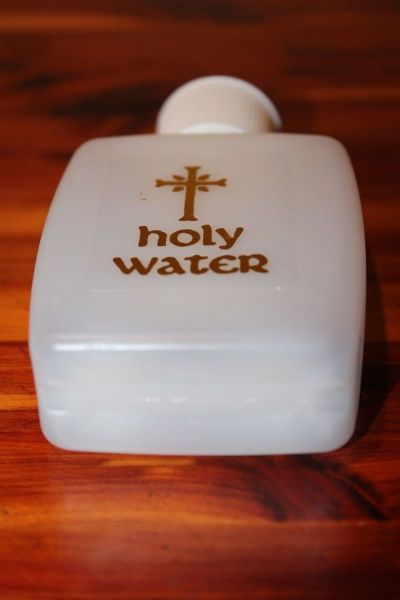 A prominent psychiatrist with decades of exorcism experience has shared details behind the "creepiest" case of demon possession he witnessed, in which a woman displayed unnatural strength and levitated from her bed.
Dr. Richard Gallagher, a board-certified psychiatrist who teaches at Columbia University and New York Medical College, said in an article published Tuesday in the National Catholic Register that in his 25 years as a consultant for a network of exorcists in America, the case of a woman named "Julia" remains the most disturbing.
Gallagher said that most reports of possession turn out not to be the case of actual demonic work, and that out of thousands of consultations he has done, he found that only about 100 were actual possessions.
Thirty-nine-year-old Julia, however, referred to herself as "the high priestess of a satanic cult," and dressed in dark flowing clothing and black eye shadow.
"Her life was filled with the paranormal," Gallagher recalled. "The night before I first saw her, our cats went wild in the middle of the night. When I met her the next day, she asked me: 'Dr. Gallagher, how did you like those cats?"
He shared another instance when he was on the phone with another priest talking about her case, when Julia's voice "came over the phone, screaming at the priest in a demonic voice," despite her being thousands of miles away.
"Julia was perfectly aware that she was possessed and she did not like that," he explained. "It turned out that she refused to leave the cult, so she was not someone who was going to be helped. But she was also afraid of the cult. She was torn."
The psychiatrist described the case as the most "amazing" one he has been involved with or heard of in the modern era, and said that Julia gave him permission to write her story.
During the actual exorcism ritual, a voice emanated from the woman, warning the priests to back off.
"The voice was sometimes guttural and vaguely masculine and high pitched at other times. Julia's comments usually expressed hatred for anything religious. Animal-like growls — un-human-like sounds — also came from her. Sometimes objects flew off shelves and Julia knew things about team members she had no natural way of knowing. For instance, she knew that Gallagher's mother had died from ovarian cancer," the article describes.
Gallagher noted that the woman, who only spoke English, used voices in Latin and Spanish, insulting the participants in crude ways.
"Julia also exhibited enormous strength. Despite the religious sisters and three others holding her down with all their might, they struggled to restrain her. Remarkably, for about 30 minutes, she actually levitated about half a foot in the air," he shared.
After eight exorcism sessions, Julia remained possessed. Ater a pause of one year, she said that she wanted to continue the sessions, revealing that she was dying of cancer.
Gallagher told her that he would discuss her request with his team but then she disappeared, never to be heard from again.
"We think she died," he concluded.
The psychiatrist's tale comes shortly after the publication of the first official English-language translation of a ritual book on exorcisms, which shares practices for getting rid of demons.
Fr. Andrew Menke, executive director of the U.S. Conference of Catholic Bishops' Secretariat of Divine Worship, told Catholic News Service that the book, titled Exorcisms and Related Supplications, "makes it easier for a priest who might otherwise be a good exorcist but who would be intimidated by a requirement to use a Latin text. Having it available in the vernacular means he can concentrate on prayer and on the ritual, without needing to worry about working in another language."