Raped Nigerian Mothers, Children of Boko Haram Being Rejected by Communities, Report Warns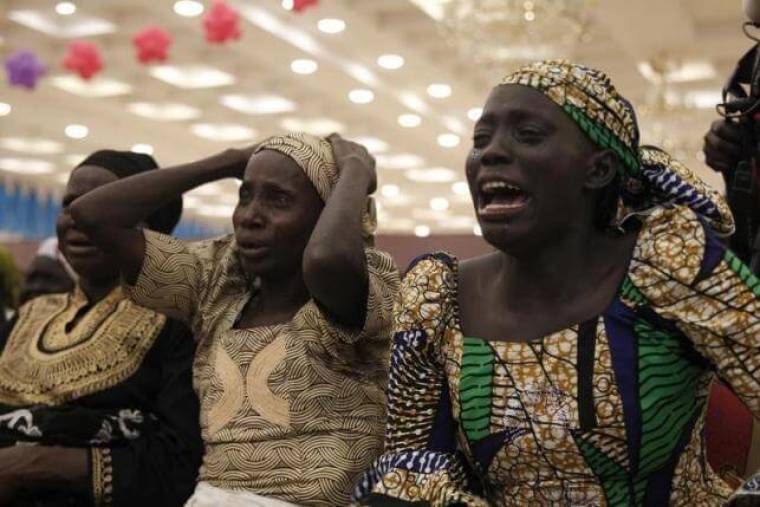 A new report by UNICEF and International Alert, a peace-building group, has warned that freed Nigerian women that had previously been captured by Boko Haram are being rejected by their communities, alongside their children, due to social stigma.
"As they return, many face marginalisation, discrimination and rejection by family and community members due to social and cultural norms related to sexual violence," the 28-page report reads, talking about the freed women.
"There is also the growing fear that some of these girls and women were radicalised in captivity. The children who have been born of sexual violence are at an even greater risk of rejection, abandonment and violence."
Boko Haram, the Islamic terror group that has been waging war on Nigeria for close to six years now, has kidnapped thousands of women and children, marrying many of them off to its fighters and forcing them into sexual slavery.
One of Boko Haram's most famous kidnapping cases concerns the over 200 Christian schoolgirls taken in April 2014 from the town of Chibok, which has been the target of repeated attacks and mass killings.
The Nigerian Armed Forces have been trying to push out Boko Haram from the country, and although they have rescued large numbers of men, women, and children; many others, including the Chibok girls, remain captive or missing.
As the UNICEF-International Alert report points out, however, many of the victims are shunned by their communities because of the sexual violence that has been inflicted upon them.
The report added, however, that there are also fears that the women might have been radicalized by Boko Haram, pointing to the slate of suicide bombings on behalf of the terror group that have been carried out by women in recent months.
"The rejection and re-victimisation of women, girls and their children, as well as their yet unborn babies, needs to be understood in the context of the ongoing insurgency," the report stated.
"Many people view these women, girls and their children as a direct threat, fearing that they have been indoctrinated and radicalised by JAS," it added, using an alternative acronym for Boko Haram.
This is also mixed in with perceptions that the children of Boko Haram fighters, and impregnated women, carry the violent characteristics of their biological fathers.
"Many perceive these victims of conflict as being partly responsible for the violence and losses suffered by entire communities during the insurgency," the human rights groups warned.
"As a result, children and newborns as well as their mothers are being increasingly ostracised and are at risk of further violence."
Meanwhile President Muhammadu Buhari has relaunched the investigation into the 219 kidnapped Chibok schoolgirls, with the families of the missing girls demanding that the government does not give up on them.
"I assure you that I go to bed and wake up every day with the Chibok girls on my mind," Buhari said following a meeting with the parents earlier this year.