Ray Moore, Candidate for South Carolina Lt. Gov.: 'Pull Children Out of Public Schools' for Christian Homeschooling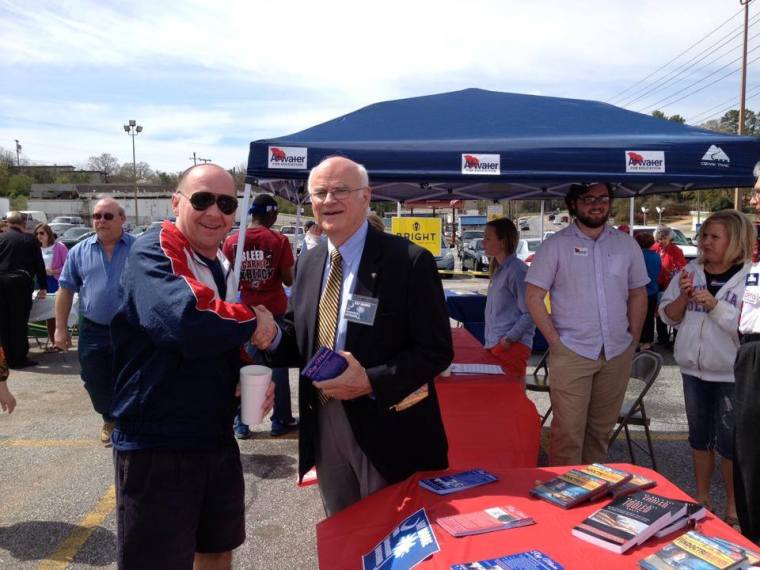 A South Carolina candidate for lieutenant governor recently gave an interview in which he firmly stated that America can return to its Christian heritage "only if America gets rid of its anti-Christian, pagan, and godless" school system. E. Ray Moore has been a proponent of homeschooling and has said numerous times that one of the most severe problems plaguing the country is the threat of public, godless education.
"We cannot win this war we're in as long as we keep handing our children over to the enemy to educate," Moore said at a rally in April. "It cannot be fixed, the socialistic model, and we need to abandon that. As conservatives and Christians, if you think you're going to win this war you're in, and leave your children in those schools, it will not happen."
Moore home-schooled his own son and founded a project entitled the Exodus Mandate, which encourages Christian parents to remove their children from the "Pharaoh's school system" and enroll them in the "Promised Land of Christian schools" or lead their own home-schooling system. He is also adamantly opposed to the Common Core State Standards, which are being rolled out in over 40 states and could become the national standard.
"In CCSS are the basic tenets of a totalitarian government," Moore explained. "The best answer for your church, family and children is to withdraw from the K-12 public schools and to utilize private, Christian schools or home schools for your children's education."
Moore is a graduate of The Citadel and Grace Theological Seminary. Before entering politics, he served for over 35 years in pastoral ministry or as director of a Christian organization; he firmly believes in the separation of the state and education. He is the author of the forward to the book, Lions Led by Lambs, written by Steven Deace and Gregg Jackson.
Moore faces a tough primary against Pat McKinney and Mike Campbell, in addition to former South Carolina Attorney General Henry McMaster. The primary, held on June 10, will decide who will run against Representative Bakari Sellers, in the November 4 general election.
Listen to Moore's most recent interview on public schooling here: