'Real Housewives of Orange County' Alexis Bellino Talks Faith, Bullying, and Hypocrisy
"Real Housewives of Orange County" breakout star Alexis Bellino recently opened up about the ongoing bullying she has endured on the hit Bravo TV show. The reality TV star spoke candidly about her co-stars and her faith in an exclusive interview with The Christian Post.
During episode four of season eight, viewers watched as the 35-year-old Christian mother of three was repeatedly attacked by her co-stars at a dinner party hosted by troublemaker Tamra Barney. She, along with Heather Dubrow, 41, and Gretchen Rossi, 34, collectively confronted Bellino over alleged grievances which has resulted in the trio receiving widespread backlash from viewers.
"I really can't figure it out," Bellino told The Christian Post when asked why her co-stars dislike her. "I listened to each of them when they were telling me their issues [and] none of them were giving me a chance to see if I changed."
At one point during the episode Barney attempted to manhandle Bellino as she kicked the reality TV star out of the dinner party. Barney, who is a mother of four, demanded that Bellino leave, which garnered applause and laughter from Rossi and Dubrow, who were seemingly pleased.
Since the episode aired in April, an overwhelming number of viewers have expressed support for Bellino and many have commended her handling of the troubling incident.
To see the incident, click below (WARNING: Adult language and themes).
"I've just been really thankful and humbled by the fact that I do feel America embracing me," Bellino said adding that the public evidently sees "that the treatment I was receiving isn't ok."
Various critics including "LA Shrinks" star Dr. Venus Nicolino (Dr. V), have openly condemned Barney, Dubrow and Rossi for bullying Bellino at the dinner party.
Dubrow recently raised concerns over the viewer backlash and she described some of the criticism she has received as "despicable." The mother of four used her Bravo TV blog to lecture opinionated viewers.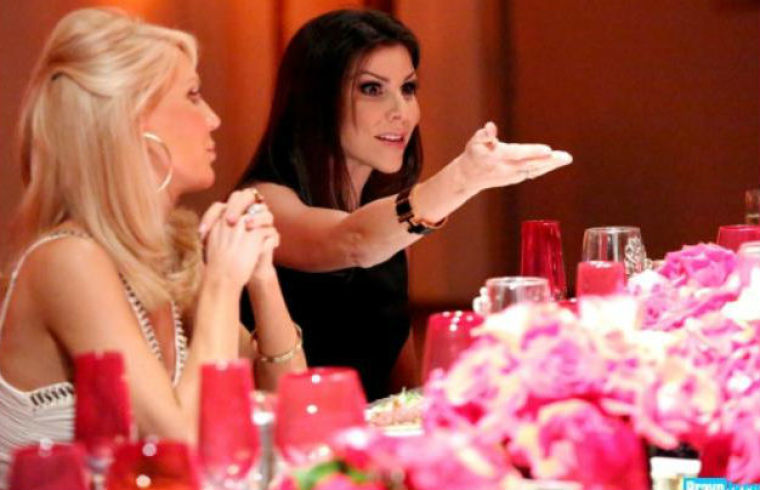 "That is bullying. . .and cowardly. To hide behind a computer and an anonymous persona to spew hate at another person is despicable," Dubrow wrote before urging critics to refrain from personal attacks.
Bellino, who was ridiculed over her faith by Barney at the season seven reunion show, described Dubrow's blog as "hypocritical." Despite Dubrow recently urging viewers to refrain from attacking the cast's "religious beliefs," she never publicly expressed concern when her dear friend Barney mocked Bellino."
"I truly feel that [it] was a hypocritical statement," Bellino said. "The whole paragraph that Heather writes about cyber bullying is something that she's using to deflect from how she treated me [after she] jumped on Tamra's bandwagon. She's sitting there attacking [the] viewers and she just needs to take a look inside."
Bellino credits her family and faith for helping her overcome the ongoing attacks from her co-stars. Although the reality TV star quit the show after season seven, she later decided to return.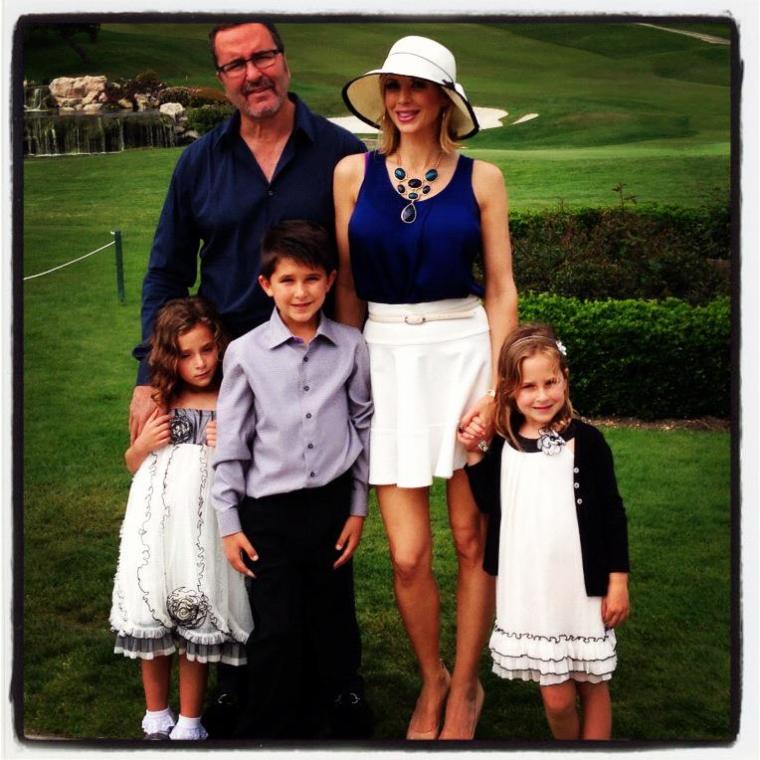 "I quit the show because I was in a very sad place and I [felt that] no amount of money or spotlight ... it just didn't seem worth it at that time," she said.
"I had a month off to focus on myself and healing and my family ... and I realized I didnt want the message for my kids to be 'it's ok to quit whenever times get tough,'" she added.
During the difficult time, Bellino recalls asking God "what is the lesson you are trying to teach me? What do you need from me?"
During episode six, viewers watched the reality TV star and her husband Jim discussing Bible scripture Matthew 5:39: "But I tell you, do not resist an evil person. If anyone slaps you on the right cheek, turn to them the other cheek also." She admitted that she often struggles to find balance in being a true Christian by forgiving her co-stars while also trying to stand up to the ongoing bullying.
"It's a constant struggle. My human (flesh) side says 'oh my gosh I want to curse, I want to scream, I want to yell at these women. I want to do exactly what they're doing to me, I want to spread rumors, I want to say horrible hateful things' and it's like right when I have that thought– I'm human I have those thoughts– [I] just try to put God first and think what would Jesus do?" she said.
"[Being] Christian doesn't mean we're perfect. Being Christian means we have the same struggles as everyone else," she added.
Enduring the struggles appears to have paid off for Bellino. The reality TV star is enjoying success from her businesses, which includes her very own fashion collections. Her marriage is solid and she ultimately feels stronger than ever.
"I'm so much stronger ... all the battles and tests have put me where I'm at today!" she said.