Reza Aslan's 'Zealot' Jesus Book to Be Turned Into Movie?
Lionsgate Acquires Film Rights to 'Zealot: The Life and Times of Jesus of Nazareth'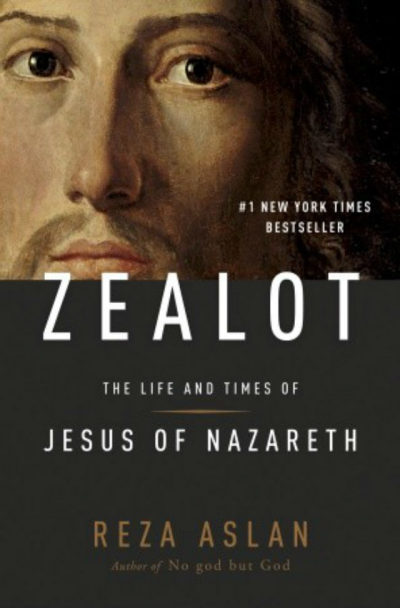 Iranian author and religious scholar Reza Aslan's 2012 book, Zealot: The Life and Times of Jesus of Nazareth, may be hitting theaters in a couple years.
Lionsgate has recently acquired rights to transform the controversial book into a feature film.
The book, which was published by Random House and released in July, discusses Christ's life in the context of other Jewish zealots.
In an Amazon.com interview, Aslan said that while "there is no evidence that Jesus of Nazareth was himself a violent revolutionary," the pattern and mold of his doctrine and behavior were in line with zealots at the time.
"Jesus' actions and his teachings about the Kingdom of God clearly indicate that he was a follower of the zealot doctrine, which is why he, like so many zealots before and after him, was ultimately executed by Rome for the crime of sedition," he said.
The book does not rely on the Gospels for its characterizations of Christ.
"The gospels are incredible texts that provide Christians with a profound framework for living a life in imitation of Christ," said Aslan. "The problem, however, is that the gospels are not, nor were they ever meant to be, historical documentations of Jesus' life. These are not eyewitness accounts of Jesus' words and deeds. They are testimonies of faith composed by communities of faith written many years after the events they describe."
While the project does not yet have a producer, Production President Erik Feig, Gillian Bohrer and James Myers are in charge of directing it for a studio.
"Reza Aslan has written a remarkable book that manages to bring the ancient world into contemporary relief and to make a timeless story very timely," Feig said in Variety. "We are excited to create this uniquely cinematic and immersive world for moviegoers to experience."
"I am thrilled to have the opportunity to work with Lionsgate," Aslan, who was raised as a secular Muslim though he became an evangelical Christian as a young person before subsequently converting back to Islam, said in a statement to Buzzfeed. "Their vision for Zealot: The Life and Times of Jesus of Nazareth is aligned with my objective in writing the book, which was to illuminate the life of Jesus in a humanistic, as opposed to religious, context."
Aslan defended the book earlier this year as one that helped anyone curious about Jesus better understand him.
"Regardless of whether you think of Jesus as a prophet, a teacher, or God incarnate, it is important to remember that he did not live in a vacuum. Whatever else Jesus was, he was, without question, a man of his time. This is true for all of us. The key to understanding who Jesus was and what Jesus meant lies in understanding the times in which he lived. That's what this book does," he said.