Richard Dawkins' Critics Slam His 'Evangelizing' to Kids in 2 New Books on Atheism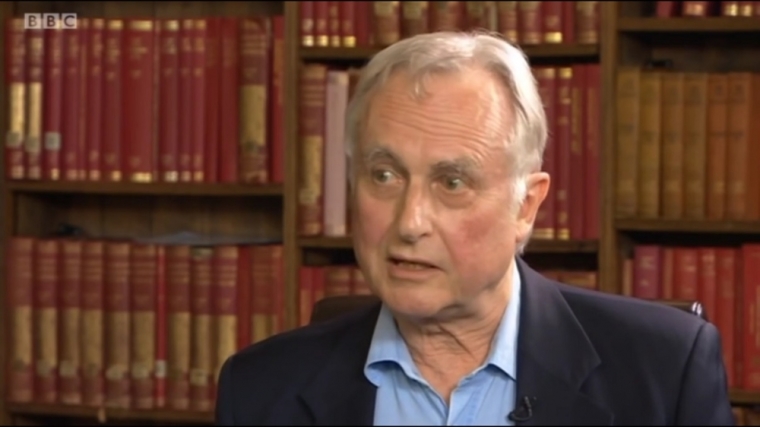 Atheist author and evolutionary biologist Richard Dawkins has announced that he's working on two books aimed at introducing atheism to teenagers and children.
Some Christian columnists, such as Laura Perrins, co-editor of The Conservative Woman website, have warned that children are going to be "evangelized" to with philosophies of "nothingness" and "emptiness."
"I'm actively working on [two] new books. Outgrowing God is atheism for teenagers. Second one (illustrated) is Atheism for Children. It still needs a title. Maybe OMG I think I'm an Atheist," Dawkins announced on Twitter Saturday.
"Both will be seen by some as blasphemous. And as hate speech, simply for telling the truth," he added.
Dawkins has written several books criticizing religion and beliefs about the world, including the best-seller The God Delusion, which since its release in 2006 has become one of the most famous books on atheism around the world.
Perrins, who described Dawkins as an "atheist evangelist," took aim at Dawkins' latest efforts in a column on Monday.
"Quite what will be in these books, God only knows," she theorized.
"Atheism is that odd faith that says there is no God, so perhaps the pages will be blank to reflect the emptiness of it all, the sheer nothingness of this belief that maintains life came from nonlife, organization came out of chaos, consciousness came out of nonconsciousness and reason came out of irrationality."
"One can only guess at what kind of values these two delightful books will attempt to impart to the next generation. It certainly will not be the cardinal values of prudence, temperance, justice and fortitude, for we know these are all hogwash," she continued.
Perrins added that although many nonbelievers display such virtues, "the kind of atheist that tries to evangelize the youth into a philosophy of nothingness, a philosophy that says that in the end all that matters are your genes and their survival, is not showing prudence.
She challenged the biologist on what he's looking to achieve in a world without faith, insisting that Dawkins should be able to realize "that nature hates a vacuum and if Christianity is destroyed perhaps, just perhaps, something a little harder, something that is not big on tolerating the nonbeliever, will emerge in its place."
"I can see all the parents just rushing to purchase these titles that will give their kids a solid foundation in life, a life that is ultimately just a random, random accident and has no greater purpose than enjoying yourself, as some slogan on the side of a bus once told me," she quipped.
"The idea that there is no greater love than laying down your life for your friend is, according to atheism, an idea for idiots."
In the past, Dawkins has agreed that religious education is an important part of school curriculum, but said that certain beliefs, such as teaching children about Hell, are "evil" and "deeply wicked."
Dawkins has separately insisted that it's wrong to consider all religions equally bad, noting the dangers of some, such as Islam.
"It's tempting to say all religions are bad, and I do say all religions are bad, but it's a worse temptation to say all religions are equally bad because they're not," the atheist author said in 2017.
"If you look at the actual impact that different religions have on the world it's quite apparent that at present the most evil religion in the world has to be Islam," he added, noting how many people, including moderate Muslims, suffer at the hands of Islam and its teachings.