Richard Dawkins Says Religion Is 'Force for Evil,' Stroke Hasn't Changed His Mind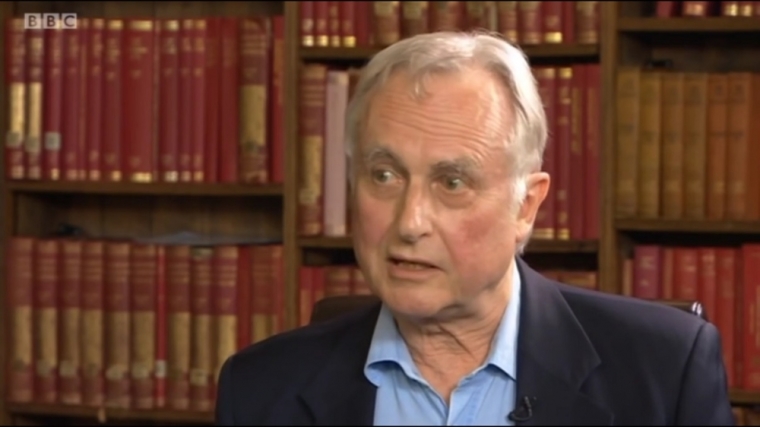 Evolutionary biologist and famous atheist author Richard Dawkins says the stroke he suffered earlier this year has not changed his belief that nothing comes after death.
Dawkins said during an interview with BBC that he is doing fine physically following a stroke he suffered in February, which forced him to cancel a number public appearances, including Washington D.C.'s "Reason Rally" earlier in June.
When asked whether the stroke has caused him to reconsider some of his views on death and life, The God Delusion author said, "Well, nothing lies beyond. I consider mortality from time to time, I suspect we all do, but certainly nothing lies beyond."
Dawkins recalled in the interview that he was 9 years old when he realized there were many different religions in the world, and they couldn't all be right.
"I carried on believing in some sort of deistic God. That disappeared when I finally understood Darwinism, and the fact that you didn't need any kind of designer in order to explain the elegance, the beauty of life," he said.
The biologist noted that he finds "something decent" about the Anglican tradition in which he was brought up in, at least in its modern form.
"It stands for a level of tolerance that I admire," he said, but then dismissed that people get their morals from religion.
Dawkins argued that on a large scale, religion brings more evil than good to the world. As examples he pointed to Islamic extremism in the Middle East and around the world, but said all major religions, including Christianity, Buddhism and Hinduism, also bring harm to people.
The atheist author suggested that children should not be brought up into a religion, and said that faith-based teaching in schools needs to be eliminated.
"Teach children about religion by all means. It's very important in history, very important in current politics. The Bible is very important in literature. But don't tell a child 'you are a Catholic child and this is what you believe,'" he said.
"We must stop labeling children with the beliefs of their parents."
As for defending atheism, Dawkins reflected that "one line that should never be crossed is the line of violence." He also said that people should base their arguments on intellectual grounds, rather than on insult.
During an interview with the BBC back in May, Dawkins said he won't be writing anti-religious books anymore.
"I've stepped back. I haven't written any more books along those lines. The God Delusion is a one-off. Not one that I'm ashamed of; I'm very proud of it. But it's a one-off," he said on the 40th anniversary of another famous book of his, The Selfish Gene.