Rick Warren Encourages Pastors to Launch New 6-Week Bible Study Based on 'Son of God' Film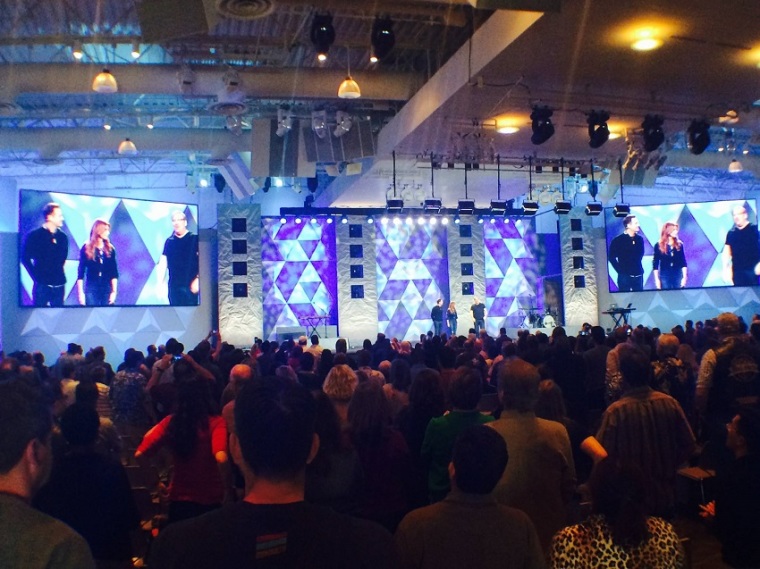 LAKE FOREST, Calif. – Pastor Rick Warren encouraged hundreds of local Southern California pastors and ministry leaders attending a pre-release screening of "Son of God" at Saddleback Church Tuesday to use a six-week study the best-selling author created using scenes from the movie.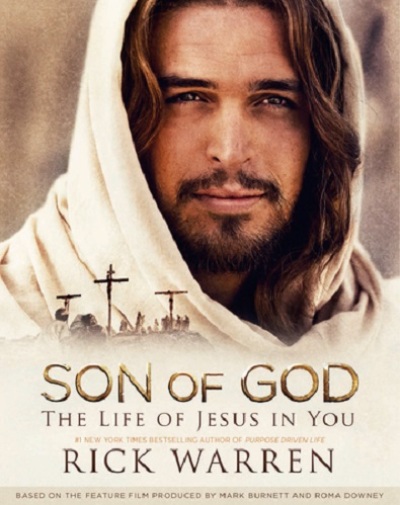 The "Son of God – The Life of Jesus in You" series (LifeWay publishers) will launch at Saddleback to coincide with the movie's release. Producers Roma Downey and Mark Burnett, who were at the special screening, had asked Warren to create the book study with their movie as a tool.
"This is an incredible opportunity to double the size and number of your small [Bible/book study] groups," said Warren after the screening. He explained that the first time he used a movie to launch a series to be used in small groups was with "The Passion of the Christ." Warren said he offered content that was not available anywhere else, and while members of small groups were first attracted to attend by the nature of the content, they stayed in the study groups because of the formed relationships.
"I took scenes from the 'Son of God' and I did a six-week series … one session about Jesus' baptism and your baptism, then number two, Jesus' temptation and your temptation. Session three is Jesus' suffering and the suffering you're going through…," Warren said. "Our entire church is going to study this series after the movie. For the six weeks leading to Easter, this is just the hand of God, that this movie comes out 10 years exactly after 'The Passion' and six weeks before Easter. This is the perfect Lent series."
Warren said he expects hundreds of new small groups consisting of Saddleback members to form as the result of the series. He believes other churches will be successful at launching new study groups as well. Saddleback also plans to do weekend worship services based on the series.
The megachurch pastor said that his congregation has been doing new small group series launches every year for the past three decades resulting in more than 8,000 small groups.
"Every time I see something like this come along, like this incredible tool that Mark and Roma have put together, I'm interested in that," Warren said. "We're going to reach more people for Jesus."
Downey made a plea to the church leaders after the screening to continue the "race" they've begun.
"We love the Lord, we have loved doing this [movie] together, it's been a blessing in our marriage, but we need you now. We need your help to carry it," Downey said. So if there's anything you can do to encourage people to come, this movie will touch hearts and when hearts are open, you know that grace can move in. So there's an opportunity with this film to really bring people to home with Jesus."