Rick Warren to Preach Easter Services at Hollywood High; Saddleback Church Launches Los Angeles Campus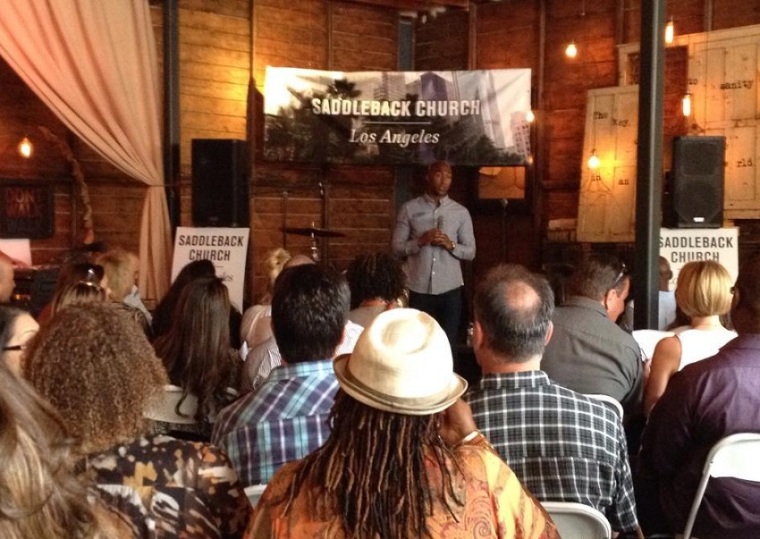 LOS ANGELES – Saddleback Church founder Pastor Rick Warren plans to preach at two Easter Sunday worship services at Hollywood High School as part of launching a church campus in Los Angeles.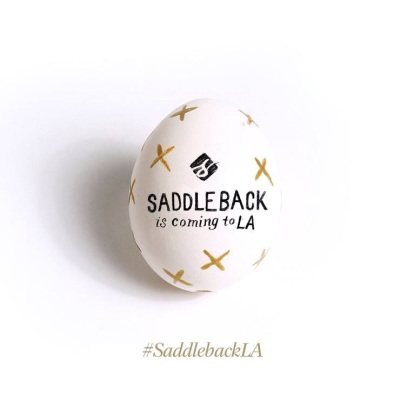 "We have been planning this for years and praying for it and I'm so excited to have a Saddleback campus in the heart of the great city of Los Angeles," says Warren in a promotional radio announcement.
The 1,800-seat Hollywood High auditorium along with the school's parking area will be used by Saddleback for the Easter services on April 20. No specific plans regarding where the Los Angeles campus will be located or when services will begin after Easter have been released by the church. However, more than 1,000 people have already expressed an interest in the regional and international campus by way of joining an email list and more than 300 volunteers have signed up to help host the Easter services at Hollywood High.
Saddleback Los Angeles Pastor Jeremy Haynes, who was recently hired by the church to specifically serve the campus, comes from the metropolis and told The Christian Post he is excited about Pastor Warren speaking in person at the Easter services and the opportunity to minister to the community.
"First, as an 'Angelino,' this experience is nothing less than a move of God that I have been so humbled to be a part of," Haynes said. "And then to have this church launch at such a landmark high school. There is a cool historical nature to this launch that will be a first for the high school and for Saddleback.
"Second, I just want to say it up front. Saddleback is coming to LA to be famous. Yes, we want to be famous for the way we love and serve our community in the name of Jesus. And there is no better day to start that mission than on Easter Sunday."
Haynes acknowledges that there are already many "amazing churches" in Los Angeles. However, he believes that there are "thousands of people who are chasing after dreams that have left them feeling empty and lonely inside."
"I believe that Saddleback LA will be home to many of these people, who will experience a meaningful relationship with God for the first time," he commented. "They will find purpose and a path where they can grow spiritually and do the things God had always planned for their life."
Saddleback Church, based in Lake Forest, has eight campuses across Southern California and has been launching campuses outside the United States in an effort to "finish the Great Commission," according to Warren. Three of the "12 Cities PEACE Plan," Hong Kong, Berlin and Buenos Aires, have already launched within this past year.
Pastor Brandon Lyons, who has been part of the church campus plants globally, is now assigned to help the campus in Los Angeles. The city, because of its influence globally, is considered a big part of the PEACE Plan.
"What I loved about doing the international campuses is that we are taking our church model and trying to replicate it in the context of another country," Lyons told CP. "We want a person to step foot into a Saddleback campus — whether it's Lake Forest, Corona, Berlin, or Hong Kong — and feel just as loved, accepted, and welcomed as they would in Lake Forest. I'm excited to bring that sense of love and community to Los Angeles."
For information about Saddleback Los Angeles and Easter worship services, visit: http://saddleback.com/visit/locations/los-angeles.