Road to Redemption in Limbo: Anthony Weiner Repents Again for Fresh Batch of Racy, Lewd Sexting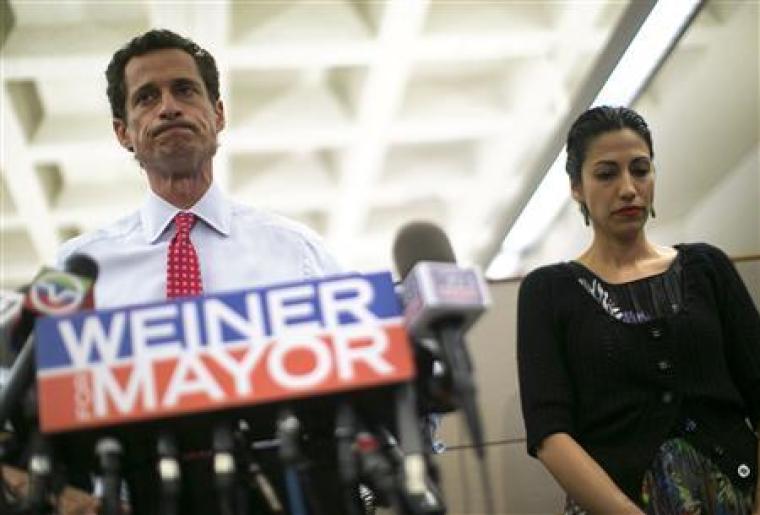 Embattled ex-Congressman and New York City mayoral candidate Anthony Weiner begged New Yorkers on Tuesday to forgive him afresh for engaging in sexting with an unidentified woman under the name Carlos Danger 14 months after the habit forced him to resign from Congress in shame.
During a press conference on Tuesday, he declared that the habit was behind him and said he would not bow out of the race for New York City mayor which he was leading before the new revelations.
"As I have said in the past, these things that I did were wrong and hurtful to my wife and caused us to go through challenges in our marriage that extended past my resignation from Congress," said Weiner.
"I want to again say that I am very sorry to anyone who was on the receiving end of these messages and the disruption that this has caused."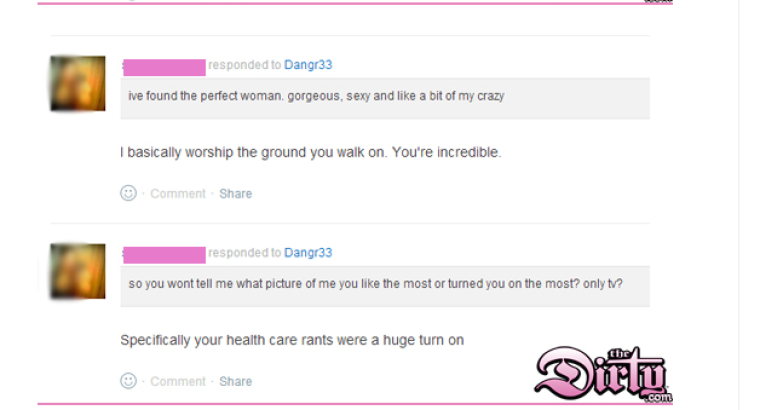 An unidentified woman confirmed with the blog The Dirty that she was exchanging explicit messages and engaging in virtual sex with the Democrat less than a year ago. Most of their conversations are too explicit for the pages of The Christian Post but in one portion of the conversation we are able to share, the woman told Weiner that she was turned on by his health care rants.
According to another report on the press conference, Weiner said: "I'm surprised more things didn't come out sooner ... In many ways, things are not that much different than they [w]ere yesterday."
He noted that his behavior was "destructive," that he was "pleased and blessed" that his wife, Hillary Clinton adviser Huma Abedin, had given him a second chance, and hoped New Yorkers would do the same.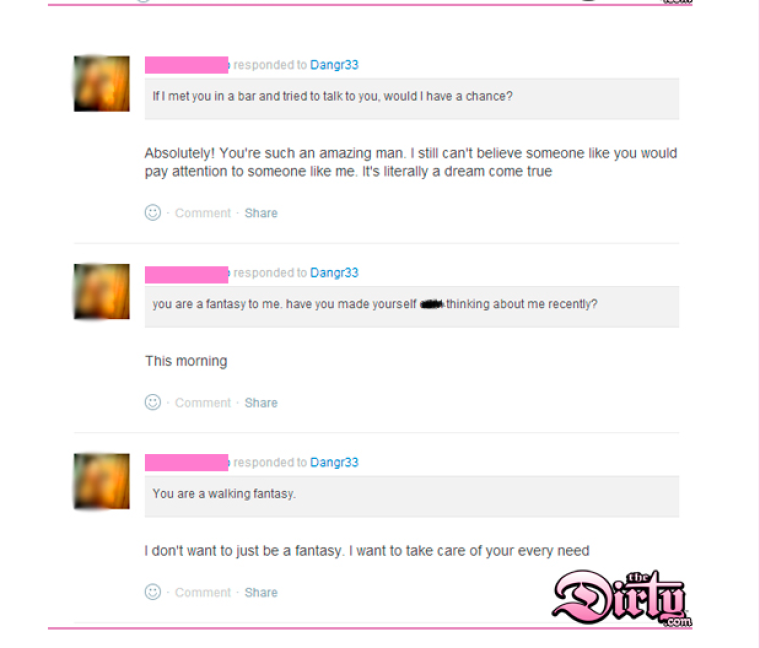 "I'm glad these things are behind us ... I want to bring my vision to the people of New York," said Weiner, who had resigned from Congress in June 2011 after admitting to having "inappropriate" online relationships with several women.
Abedin, who gave her support to her husband at the press conference, highlighted her husband's "horrible" mistakes but confirmed that she had forgiven him and asked that the public see it as a private matter between them as a couple and not an indictment on his ability to serve in public office.
"When we faced this publicly two years ago, it was the beginning of a time in our marriage that was very difficult," she said.
"Our marriage, like many others, has had its ups and its downs. It took a lot of work and a whole lot of therapy," she explained.
"It was not an easy choice in any way but I made the decision that it was worth staying in this marriage. That was a decision I made for me, for our son, and for our family... I wanted to give it a try. Anthony's made some horrible mistakes, … before he resigned from Congress and after, but I do very strongly believe that it is between us."
"I love him, I have forgiven him, I believe in him, and as we have said from the beginning, we are moving forward," she added.
New York City papers, however, were unforgiving. A number of them hammered him for his proclivity and called for him to step out of the race for mayor, including The New York Times that helped to launch his campaign.
"At some point, the full story of Anthony Weiner and his sexual relationships and texting habits will finally be told. In the meantime, the serially evasive Mr. Weiner should take his marital troubles and personal compulsions out of the public eye, away from cameras, off the Web and out of the race for mayor of New York City," noted The New York Times in an editorial on Tuesday.
The Wall Street Journal wrote: "Lewd tweets aside – there's a line we never thought we'd write – Anthony Weiner ought to drop out of the New York City mayor's race simply because of what he's forced his wife to endure. Watching the elegant Huma Abedin stand next to her man Tuesday as he explained his latest sexually charged online exchanges was painful for a normal human being to watch. Mr. Weiner is not a normal human being."
The New York Daily News captured their feelings in a bold headline on Wednesday that read: "BEAT IT!"