Robert Pattinson Reacts to Kristen Stewart's SNL Stint, Donald Trump's Obsession With Their Past Romance
"Twilight" star Robert Pattinson recently spoke with German website WeltN24 about his reaction after watching the "Saturday Night Live" episode where ex-girlfriend and "Twilight" co-star Kristen Stewart made fun of their past relationship and U.S. President Donald Trump's obsession with their romance.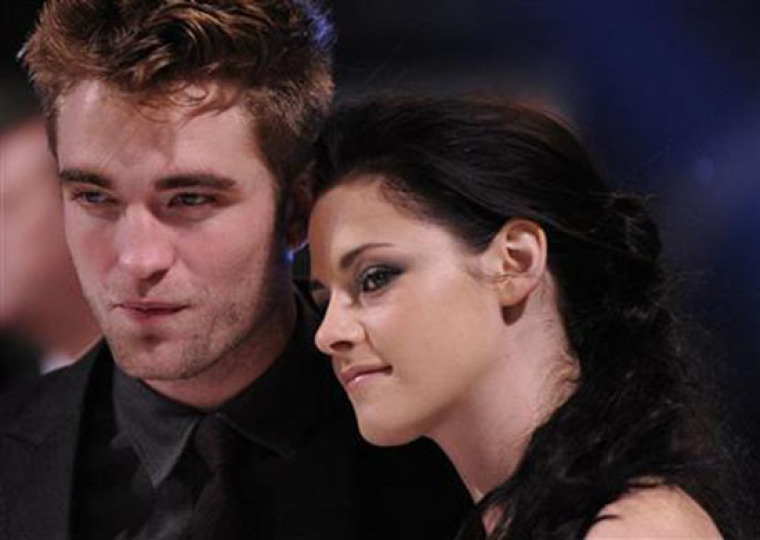 Pattinson and Stewart started dating after filming the "Twilight" saga. While they did not acknowledge their relationship publicly at first, the two eventually confirmed their relationship and even revealed that they were already living together. However, things took a sudden turn when photos of Stewart kissing "Snow White and the Huntsman" director Rupert Sanders surfaced.
After the scandal broke, Trump showed an apparent interest in Pattinson and Stewart's love life. Back in 2012, he posted on his Twitter account, "Robert Pattinson should not take back Kristen Stewart. She cheated on him like a dog & will do it again—just watch. He can do much better!"
During her recent stint on "SNL," Stewart started her monologue telling the audience that she was a little nervous hosting because she knew the president was probably watching.
"I don't think he likes me that much. Here's how I know. Four years ago I was dating this guy named Rob. Robert. We broke up and then we got back together, and for some reason it made Donald Trump go insane," she comically said, adding that the president tweeted about her 11 times before and even called her a dog.
After Stewart openly talked about her previous relationship with Pattinson, fans were excited to know what her ex-flame had to say about the "SNL" episode.
According to a source, Pattinson saw snippets of Stewart's "SNL" gig and found it very hilarious. The source added that Pattinson was surprised but happy to see his ex-girlfriend being at ease with herself, talking comfortably about their past relationship and even joking about Trump's tweets from years ago.