Samuel Rodriguez Urges People to Look at Facts Behind 23-Y-O Dreamer's Deportation to Mexico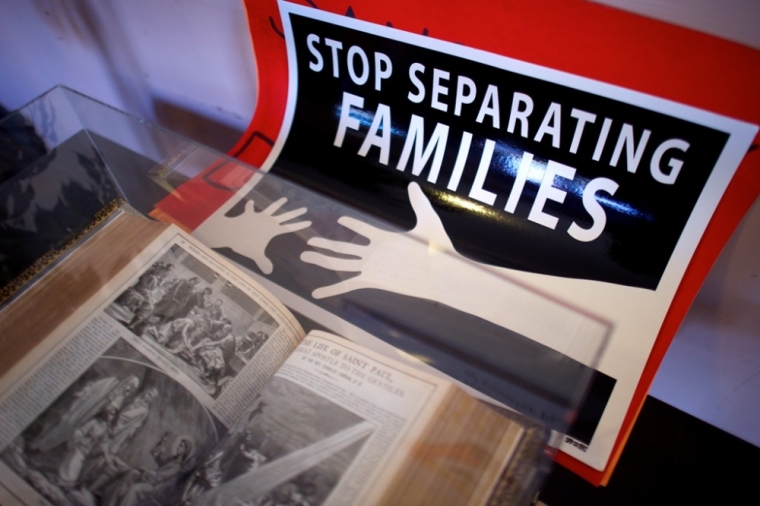 The Rev. Samuel Rodriguez, one of six faith leaders who spoke at President Donald Trump's inauguration ceremony and the president of the National Hispanic Christian Leadership Conference, has issued a statement regarding the widely reported deportation of a 23-year-old Mexican dreamer.
Last week, it was reported that federal immigration agents may have "ignored" President Donald Trump's pledge to protect undocumented immigrants brought into the country as children from deportation and deported a man named Juan Manuel Montes-Bojorquez, who had lived in the U.S. since he was 9 and received Deferred Action for Childhood Arrivals status under the Obama administration.
According to USA Today, Montes-Bojorquez's deportation was the first documented case of a dreamer being deported under the Trump administration.
Rodriguez, the lead pastor at New Season Church in California, issued a statement following the report that said he is "hugely alarmed" by the reports of Montes-Bojorquez's deportation and separation from his family. Montes-Bojorquez is now believed to be staying with his aunt and uncle in Western Mexico.
"As the investigation on this incident remains unresolved, we must wait until we have the facts and not jump to conclusions," Rodriguez said.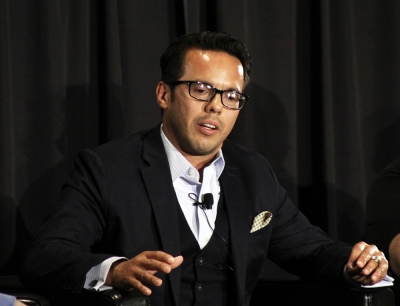 "I will reiterate my position that the Trump administration has promised to not touch our Dreamers' or separate good families," Rodriguez added. "As such, I ask our leaders to get to the bottom of this issue to determine whether the deportation of Mr. Montes-Bojorquez violated this promise, and, if his deportation was indeed unwarranted, to immediately reunite him with his family."
According to the San Diego Tribune, Montes-Bojorquez filed a federal lawsuit last week that claimed he was deported twice in February.
The lawsuit claims that the first deportation was when he was approached by a border officer in Calexico and the second came when he tried to re-enter the U.S. a day later.
The lawsuit also claims that Montes-Borjorquez was first apprehended in Calexico when he was leaving a friend's house and approached by an officer on his way to a taxi stand. The lawsuit claims that he had forgotten his wallet with his authorization card in his friend's car and was prevented from going to get it and was later deported.
A statement released by the Department of Homeland Security last week states that there are no records to verify Montes-Borjorquez's claim that he was first apprehended on Feb. 18 and deported through the port of entry in Calexico. Records only verify that Montes-Bojorquez was apprehended as he climbed the border fence in downtown Calexico on Feb. 19. DHS said that "he admitted to agents that he had illegally entered the United States and was arrested."
"There are no records or evidence to support Montes-Bojorquez's claim that he was detained or taken to the Calexico Port of Entry on Feb. 18," the statement reads.
Montes-Bojorquez was approved for DACA in 2014, with an expiration date of Jan. 25, 2018, the DHS statement acknowledged. However, the statement claims that Montes-Bojorquez "lost his DACA status when he left the United States without advance parole on an unknown date prior to his arrest by the U.S. Border Patrol on Feb. 19."
"According to his interview with the Border Patrol, conducted in Spanish, he entered the United States on Feb. 19 and he acknowledged that he understood the questions that he was being asked," the statement reads. "Departing the country without advance parole terminates the protections Montes-Bojorquez was granted under DACA."
Additionally, DHS claims that Montes-Bojorquez never informed border agents of his DACA status during his interviews and was repatriated to Mexico on Feb. 20.
The Daily Caller reports that Montes-Bojorquez was convicted of shoplifting last July and sentenced to probation. Additionally, he has also received three convictions for driving without a license.
Although Rodriguez is in favor of stopping illegal immigration and opposes offering amnesty to illegal immigrants, he has criticized the Trump administration earlier this year after reports indicated that a large percentage of undocumented immigrants targeted in ICE raids earlier this year hadn't committed any serious crimes.
He told The Christian Post in March that conversations he had with the Trump transition team led him to believe that God-fearing and law-abiding undocumented immigrant families would not be affected by the deportation policies.
"[T]here was a percentage, a number of great God-fearing, hard-working people who were not criminals who don't even have a traffic violation that were deported," Rodriguez said. "These are egregious stories."
"We are looking at, for example, a mom whose kids were born here and whose kids don't even speak Spanish. The mom who came here legally with a visa and the visa expired and she never got a deportation order was deported," he continued. "These kind of egregious stories are the stories taking place. That is why I oppose it. I really want our president to fulfill his entire promise."
Rodriguez's church in Sacramento implemented a "safe haven" program this year that offers anyone in the community, including illegal immigrants, who feel like they are in need of safe haven a place to take shelter.
"The safe haven is for everyone in the community — those who are victims of domestic violence, those that are fleeing gang activities, any family that believes their family is threatened. It could be internally or externally," he told CP. "I want to distinguish that from sanctuary churches that are explicitly committed to opening up their doors to people that are undocumented. We are not going to ask you if you are documented or undocumented. If you are coming to our church and say, 'I need safe haven,' without asking you any questions, we are going to provide safe haven."