Satanic Temple Fights 'In God We Trust' Sign in Wash. County; Threatens to Demand Own Sign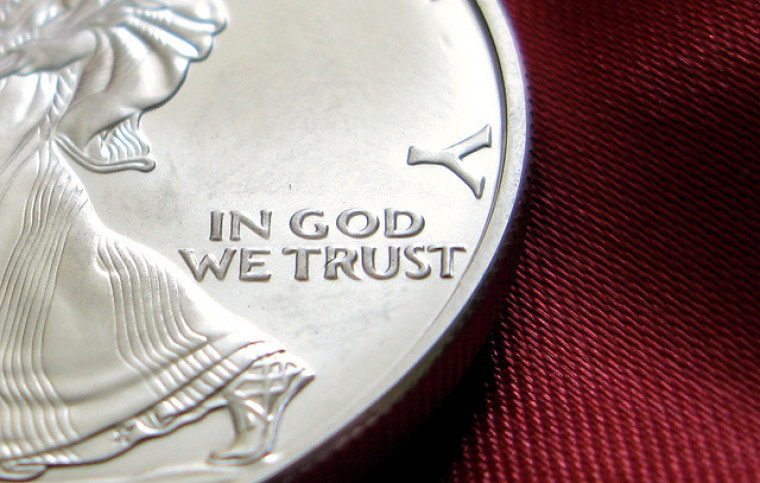 Seattle's Satanic Temple chapter is campaigning against a "In God We Trust" sign set to be put up at a Clark County public hearing room in Vancouver, Wash. The group said that its goal is to separate church and state, and with Satan as its symbol it wants to "rebel against tyranny."
"We see Satan as our symbol of the rebel against tyranny," said Satanic Temple's Lillith Starr, who founded the Seattle chapter in late 2014, according to KING 5 News.
The county council explained that the sign in question was donated by a non-profit, and so there was no government money spent on it.
The Satanic Temple warned that if the sign goes up, they would demand to see one of their own messages placed side by side, reading "E Pluribus Unum," or "From the Many, One."
Clark County Manager Mark McCauley said, however, that he doesn't believe such a sign would be welcomed by the county council.
In a separate interview from November 2014, Starr shared that she turned to Satan when she reached a low point in her life due to depression and addiction. The group's Seattle chapter founder clarified that like many other Satanists, she does not literally believe in Satan as a being, but sees him as an idea.
"We don't believe in any supernatural beings, God or Satan," she said.
In February, the Satanic Temple's Florida chapter attempted to distribute Satanic coloring books to students, forcing the Orange County school board to react by banning the distribution of all religious materials, including Bibles.
Back then, the Satanic Temple argued that it was promoting "tolerance and personal liberty," and said that school boards do not want anyone but Christian groups to distribute religious material.
The school board's decision riled World Changers of Florida, a Christian group that had handed out Bibles at the schools, who said that blocking the distribution of religious material is unconstitutional.
"If my client is turned away because my client is a religious organization, then I think we'll have grounds to sue the school board based on an unconstitutional policy," said Roger Gannam of the Liberty Counsel, representing the Christian group.