School Shooting Details: Critical Facts on Adam Lanza, Shooting, Victims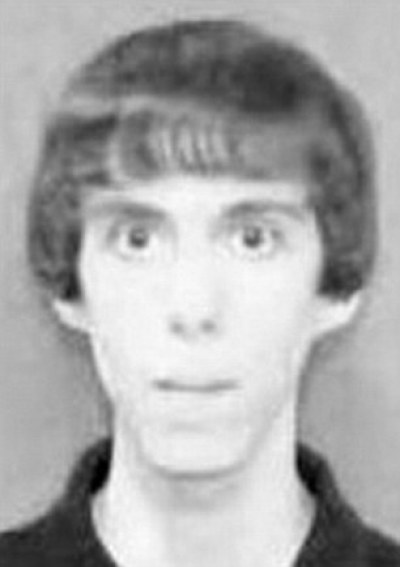 New details in the Connecticut school shooting have been released days after suspected gunman Adam Lanza killed 20 children and six adults in Newtown. Reports show that Lanza used a .223 Bushmaster rifle to carry out the attacks and carried enough ammo to kill everyone at the school if had been given more time.
Critical Facts on Suspect Adam Lanza:
• 20 years old
• Mother: Nancy Lanza
• Father: Peter Lanza
• Brother: Ryan Lanza
• Parents divorced in 2009
• Aunt describes him as very intelligent and quiet
• Friends describe him as someone who wouldn't go out of his way to talk to others
• Mother visited shooting range, collected guns as hobby
• Richard Novia, a former advisor to his tech club in high school, says Adam would sometimes go into "total emotional withdrawal"
• At age 16, started attending Western Connecticut State University in Danbury
• Liked playing strategy video games like "World of Warcraft" and "Mario Party"
Elementary School Shooting Details:

• Adam Lanza used guns registered to his mother, Nancy Lanza, to carry out the mass shooting.
• Before heading to the school, Adam fatally shot his mother four times in the head at her Newtown home with a .22 caliber rifle. Nancy was found dead in her pajamas in bed.
• Adam drove Nancy's car to Sandy Hook Elementary School.
• He took a Bushmaster .223 rifle and two handguns -- a Glock 9-millimeter and a Sig Sauer semiautomatic, to the school. He reportedly tried to buy a "long gun" rifle himself at a local gun store days prior to the shooting but didn't want to wait 14 days for a background check.
• Usually, the school requires visitors to ring a doorbell and show I.D. before being granted entry. The gunman got inside the school by breaking a window. Police say he used "an assault weapon" to shoot "an entrance into the building."
• Once inside, Adam used his .223-caliber Bushmaster and fired "multiple magazines" - each containing 30 bullets - to shoot at six adults and 20 children (See below for full list of victims). All the children were in the first grade, between the ages of 6 and 7.
• The first 911 calls came into police station around 9:30 a.m.
• Connecticut's chief medical examiner H. Wayne Carver II said Adam fired at each victim multiple times at close range.
• Police said Monday that two adults who were shot by Adam Lanza survived and will be questioned by investigators when medically appropriate. Their names have not been released.
• Another student reportedly survived because she played dead after Adam shot all her classmates.
• The shooter used a handgun to kill himself when he heard police closing in about 10 minutes into the attack, according to Gov. Dannel Malloy.
• Investigators say Adam Lanza carried enough ammunition to kill everyone at the school that day if he had been given more time. The school enrolls 450 students from kindergarten to the fourth grade.
• Reports show that gunman Adam Lanza visited the school days prior to Friday's shooting and had an altercation with four school staffers. Three of them were killed while the fourth did not show up for work Friday.
• The shooting claimed a total of 28 lives, including the gunman and his mother.
• The first two funerals for victims Noah Pozner, 6, and Jack Pinto, 6, will take place Monday.
Full List of Victims of Sandy Hook Shooting:
• Charlotte Bacon, 2/22/06 (Age 6), female
• Daniel Barden, 9/25/05 (Age 7), male
• Rachel Davino, 7/17/83 (Age 29), female.
• Olivia Engel, 7/18/06 (Age 6), female
• Josephine Gay, 12/11/05 (Age 7), female
• Ana M. Marquez-Greene, 04/04/06 (Age 6), female
• Dylan Hockley, 3/8/06 (Age 6), male
• Dawn Hochsprung, 06/28/65 (Age 47), female
• Madeleine F. Hsu, 7/10/06 (Age 6), female
• Catherine V. Hubbard, 6/08/06 (Age 6), female
• Chase Kowalski, 10/31/05 (Age 7), male
• Jesse Lewis, 6/30/06 (Age 6), male
• James Mattioli, 3/22/06 (Age 6), male
• Grace McDonnell, 12/04/05 (Age 7), female
• Anne Marie Murphy, 07/25/60 (Age 52), female
• Emilie Parker, 5/12/06 (Age 6), female
• Jack Pinto, 5/06/06 (Age 6), male
• Noah Pozner, 11/20/06 (Age 6), male
• Caroline Previdi, 9/07/06 (Age 6), female
• Jessica Rekos, 5/10/06 (Age 6), female
• Avielle Richman, 10/17/06 (Age 6), female
• Lauren Rousseau, 6/1982, (Age 30) female (full date of birth not specified)
• Mary Sherlach, 2/11/56 (Age 56), female
• Victoria Soto, 11/04/85 (Age 27), female
• Benjamin Wheeler, 9/12/06 (Age 6), male
• Allison N. Wyatt, 7/03/06 (Age 6), female
Radio Station Tribute to the Families of the Newtown School Shooting (KAT Country 103)