Scotland Becomes First Country to Require Schools to Teach LGBT Curriculum
Critics Fear New Mandate May Isolate Christian Students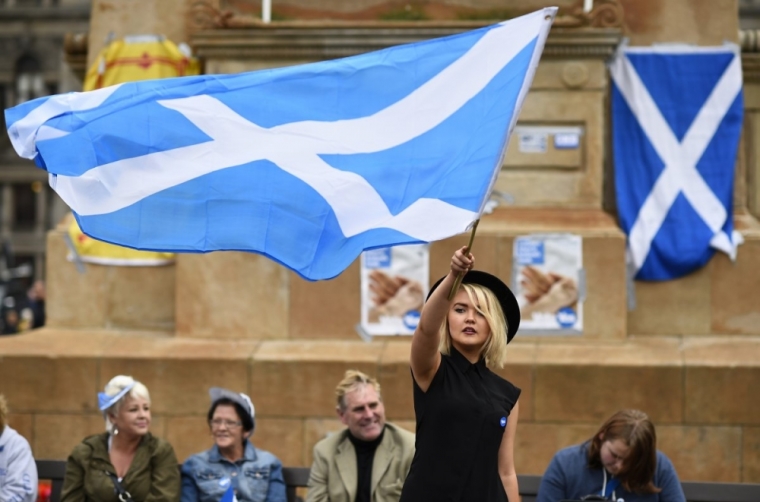 Scotland has become the first country in the world to require its public schools nationwide to add LGBT history and inclusion to their curriculums.
Deputy First Minister John Swinney has told parliament that the Scottish government will mandate all state schools to "teach LGBTI equality and inclusion" to different age groups across different subjects.
According to Swinney, the Scottish government has accepted all 33 recommendations from its LGBTI Inclusive Education Working Group, which was created to "improve the learning experience for LGBTI young people."
The government will start working immediately to implement the recommendations. According to a press release, the school mandate is designed to help Scotland "lead the way in inclusive education."
As a result, schools must teach about LGBT terminology and identities, prejudice against the LGBT community, promote "awareness of the history of LGBTI equalities and movements" and tackle homophobia, biphobia and transphobia.
"Scotland is already considered one of the most progressive countries in Europe for LGBTI equality," Swinney said in a statement. "I am delighted to announce we will be the first country in the world to have LGBTI inclusive education embedded within the curriculum."
Simon Calvert, the deputy director of the conservative advocacy group Christian Institute, responded to the news by saying that parents "don't want to see controversial political agendas embedded across the curriculum."
"There are a diversity of beliefs about LGBT issues in Scotland," he said in a statement. "The approach adopted by the Scottish government assumes there is only one acceptable view."
Calvert fears that children from families who don't "subscribe" to the state-sanctioned view will be "made to feel isolated in their schools."
"LGBT activists are often highly intolerant of traditional religious views and the people who hold them," Calvert explained. "There is already a great deal of emphasis on LGBT issues in schools. Perhaps the time and money would be better spent on trying to improve education for everyone, instead of promoting LGBT politics."
Scotland is only 18 years removed from the repeal of a law that banned schools from "promoting the acceptability of homosexuality." Scotland decriminalized homosexuality in 1981. As The Washington Post notes, Scottish lawmakers moved in June to pardon men who were previously charged with participating in homosexual acts.
Speaking about the new changes to the public education curriculum, Swinney added that the education system must "support everyone to reach their full potential."
"That is why it is vital the curriculum is as diverse as the young people who learn in our schools," Swinney contended. "The recommendations I have accepted will not only improve the learning experience of our LGBTI young people, they will also support all learners to celebrate their differences, promote understanding and encourage inclusion."
Among the accepted recommendations is the development of a "national guidance" that lays out expectations regarding LGBT education "and signposts teachers in any school in Scotland toward supporting resources."
The recommendation calls for the use of resources such as "short films and displays."
The government decision follows three years of campaigning from the pro-LGBT TIE Campaign (Time for Inclusive Education).
The group claimed in a 2016 research report that 90 percent of LGBT people have experienced some sort or homophobia, biphobia or transphobia at school. The report also stated that 27 percent of LGBT people have attempted suicide as a result of bullying.
The government's decision was praised by Jordan Daly, the co-founder of the pro-LGBT TIE Campaign, which works to "combat homophobia, biphobia and transphobia in schools with LGBT-inclusive education."
"[W]e are delighted that LGBTI inclusive education will now become a reality in all of Scotland's state schools," Daily said in a statement. "This is a monumental victory for our campaign, and a historic moment for our country."