Secret Genocide of Christians Reported in Myanmar: Thousands Killed, Pregnant Women Raped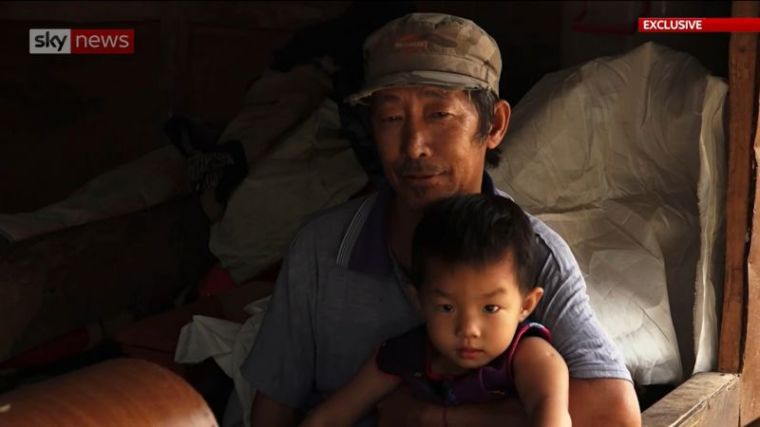 An investigative report has revealed that in isolated regions of Myanmar, which has been accused of carrying out a genocide against Rohingya Muslims, the Burmese military has also been ethnically cleansing the minority Christian Kachin people.
Sky News' investigative team managed to travel and document the situation in the remote Kachin state, where locals say that a "second genocidal campaign" is underway.
The area is hidden from much of the world, as the Buddhist-majority Myanmar has denied journalists and aid agencies access to the region.
The Kachin people, who have been fighting for self-determination for decades and have formed their own armies, such as the Kachin Independent Army, are said to have died by the thousands in attacks carried out by the Myanmar military.
The locals say that the central government's attacks have increased significantly since January. The mass persecution of Rohingya refugees is also suspected to have begun around last August and close to 700,000 have been forced to flee to Bangladesh.
Sky News reported that thousands of Kachin civilians, who are predominantly Christians, have been stranded in thick jungles, having to flee the heavy artillery bombing from the central army.
"I am convinced the Burmese government is trying to ethnically cleanse the Kachin people," said a mother of four by the name of Lashi Ókawn Ja.
"Whenever they see Kachin people they try to kill us and they rape the women, even the women who are pregnant."
General Sumlut Gunmaw, vice president of the Kachin Independence Council, also argued that Myanmar is subjecting the people to major persecution.
"Maybe their actions against us are not so sudden as their violence against the Rohingya, but their intentions are just the same. They want to eliminate us," he said.
Persecution watchdog group Open Doors USA, which ranks Myanmar at No. 24 among countries where Christians suffer the worst persecution around the world, has earlier warned that Christians in Kachin State face major community violence.
Hundreds of thousands of believers are forced to live in camps for internally displaced people, depraved of food and healthcare.
Open Doors has also warned that radical Buddhist movements, such as the Ma Ba Tha, often target followers of Christ, with local governments showing bias toward Buddhist leaders, and discrimination against Christians.
In May, The Guardian also reported of a "slow genocide" of Christians in Myanmar.
Human rights activist San Htoi, the joint secretary of Kachin Women's Association Thailand, warned that an "invisible war" is taking place, and accused international media of focusing solely on the Rohingya crisis, and ignoring the grim situation in Kachin.
The Rohingya have faced horrific violence, with reports of babies chopped in half, and mothers and daughters gang raped. In April, Buddhist, Christian, Jewish and Muslim clergy founded the Faith Coalition to End Genocide in Burma, travelling to Bangladesh to raise awareness for the crisis.
Muslim imam Malik Mujahid, one of the coalition's organizers, told The Christian Post that as many as 500 to 600 Rohingya refugees continue to arrive every week at Bangladeshi refugee camps in the border town of Cox's Bazar.
"I asked people multiple times why they came," Mujahid told CP.
"They said, 'Well, they shot us.' In some cases, the village chair told them to leave or they heard that neighboring villages are being attacked. Women say that their neighbors were raped, so they left."