Selena Gomez Opens Up About First Time Leading Worship at Hillsong Concert to Perform 'Nobody'
Gomez Tells Fans 'Relationship With God Is Greater Than Anything, Guaranteed'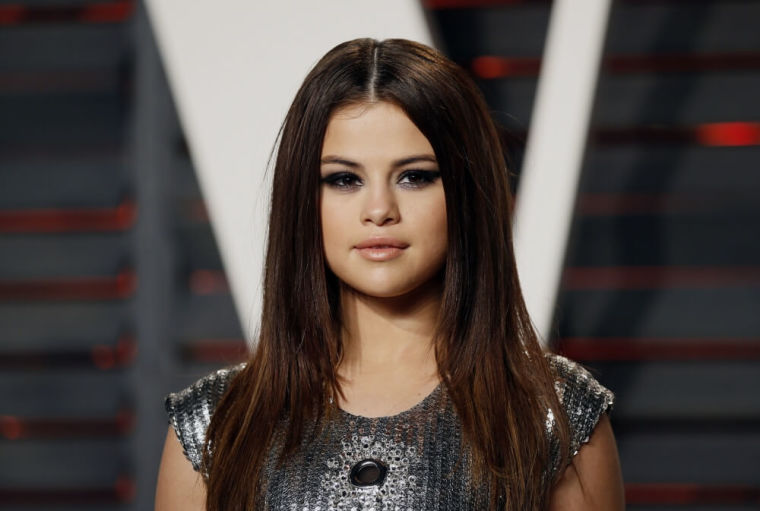 Selena Gomez surprised fans at Hillsong Church's Young & Free Revival Concert in Los Angeles last month and is now opening up about her first experience leading worship.
In an Instagram post the 23-year-old star shared a picture of herself in the posture of worship. "First time I ever lead worship," she wrote last week. "I got to perform my first worship song I ever wrote. So grateful for His grace and understanding."
Gomez sang her song, "Nobody" during the concert and told those worshiping along with her that "Tonight is more than a concert, it's more than Hillsong, it's more than me coming on stage and singing a song for you. It's about a relationship that is greater than anything, guaranteed," The Christian Post reported earlier this month.
"I wrote this song about the one thing that holds it all together for me even when I can't bear to do it myself," she added.
"No oxygen, could barely breathe
My darkest sin, you've raised release
And it's all because of you, all because of you
I don't know what it is, but you've pulled me in
No one compares, could ever begin
To love me like you do
Hmm I wouldn't want them to
Cause… Nobody's gonna love me like y"
After a fan inquired who the "Nobody" lyrics were about, Gomez revealed in a Twitter question-and-answer session last year that the song is about her relationship with God.
"God," Gomez answered. "Nobody is about Him."
With several mentions of Jesus and frequent Bible messages on her social media pages, it's not a surprise that Gomez is a Christian. Her recent album, Revival, is even named after a popular word used regularly in Christianity.
During a promotional interview for "Hotel Transylvania 2," Gomez revealed to BREATHEcast that she is a "Christian" and a regular attendee of the Hillsong Church branches across the U.S.
She explained that her favorite worship music comes from Hillsong United, the church's worship music band. Gomez even named New Zealand's own Brooke Fraser, one of the band's singer-songwriters, as being among her favorites. Fraser wrote the popular Hillsong songs, "Hosanna" and "Soon."
"I love Brooke Fraser, she's my favorite; and I have the pleasure of knowing her and she is incredible. I love Hillsong as well. I love all of their worship, I'm a sucker for all of it," she said. "And the new Young & Free is so good I got to hear some of it before it came out."