Selena Gomez Sparks Outrage Over 'Disrespectful' Visit to Mosque in Abu Dhabi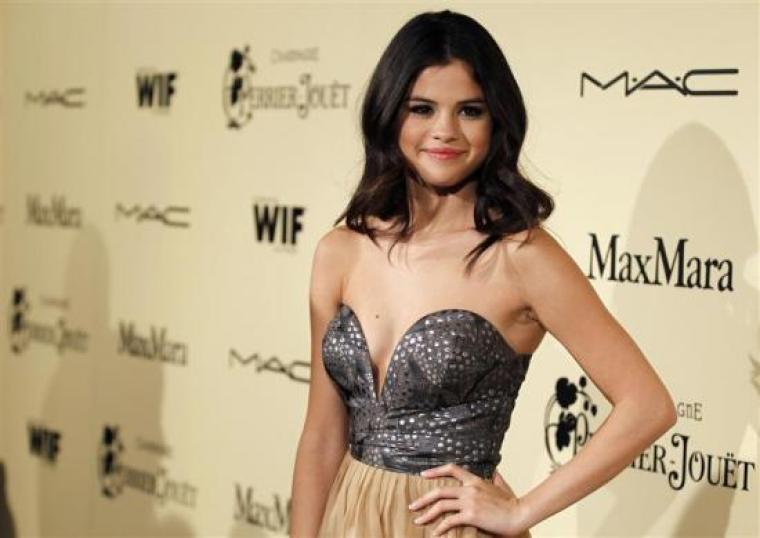 Selena Gomez is under fire over New Years after a visiting an Abu Dhabi mosque where the singer defied Islamic code and revealed her ankles.
In a pose deemed "disrespectful," Gomez smiled with her leg bent and ankle exposed while visiting the city's Sheikh Zayed Grand Mosque alongside friend Shay Mitchell. The 22-year-old shared the snapshot on Instagram, but the post has since been deleted upon criticism for its inappropriateness.
Adding to the furor, Gomez shared a second shot from the mosque amidst a group of friends that included Kendall Jenner, Gigi Hadid, Cody Simpson, and Mitchell among many more. The post was met from comments that included Alaa Almitwally who wrote: "Disrespectful."
"It's a religion place not a place to have fun in, so disappointed," he added on Instagram.
Another user added, "Cultural appropriation and ignorance at its finest."
Chiakeanie wrote, "You are always welcome in each mosque, but not by thinking it's a photo shoot session."
Following Gomez's visit and the subsequent social media posts, the Grand Mosque was flooded with additional complaints, according to TMZ. Gomez, who is an outspoken Christian, has not commented on the controversy. Nevertheless, the United Arad Emirates Constitution provides for freedom of religion in accordance with established customs, according to Abu Dhabi's travel information website, visitabydhabi.ae. Furthermore, the city is accepting of other religions, as long as they do not interfere with Islam.
Despite the uproar, Gomez enjoyed her exotic vacation over the New Year celebration.
"We love Dubai," she wrote on Instagram following the mosque visit. "Beyond grateful for a great crew to ring in the New Year."
The "Heart Wants What it Wants" singer also recognized her own Christian faith during the Abu Dhabi trip, writing on instagram: "Morning! Philippians 3:14#mydubai."