Shannen Doherty News: Former 'Charmed' Star Recalls Battle with Breast Cancer through A Photo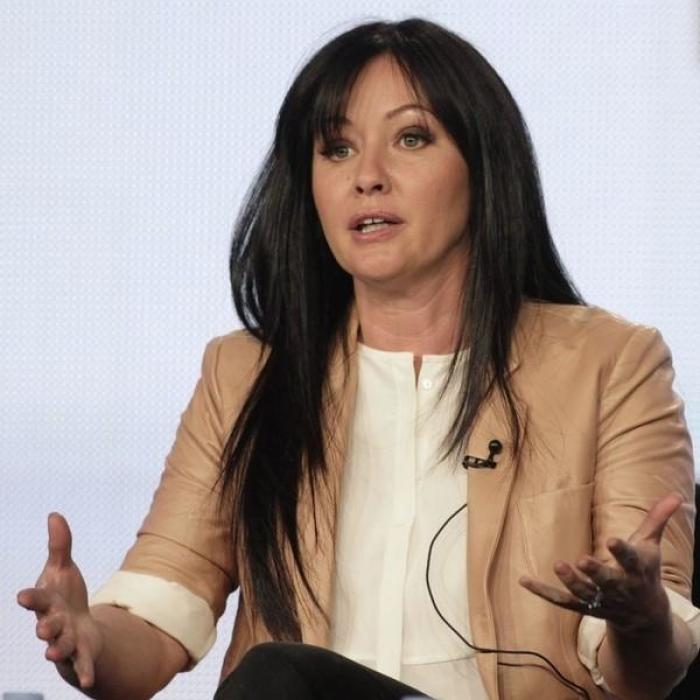 While Shannen Doherty is already in remission, she recently shared an emotional photo during her treatment for breast cancer as she recalled the ordeal she went through after having been diagnosed with breast cancer in 2015.
In line with Breast Cancer Awareness Month, the 46-year old Doherty shared a photo on Instagram that captured the moment she started losing her hair after undergoing chemotherapy. In the caption, the former "Charmed" actress summed up how her battle with the disease devastated her and changed her into the kind of person that she is today.
"This image is so personal to me. I had started chemo. Was using a cold cap in hope to not lose my hair. The end result was clumped in my hands. I was sick, felt like I was losing myself. Gained people and lost people. Got weak and got strong. Felt ugly and yet more beautiful inside than I had ever felt before," Doherty said in the caption to the photo that captured her emotional moment.
To recall, it was in 2015 when the former "Charmed" star revealed that she had been diagnosed with breast cancer. However, after undergoing chemotherapy and radiation treatments that ended in February this year, the actress announced on her Instagram account last April that she was already in remission.
Doherty knows that despite her cancer is in remission, the next five years of her life will still be crucial. Nonetheless, the actress has decided to return to acting and expressed her desire to work even more. While she crushed the hopes of those clamoring for the reboot of "Charmed" with an original cast reunion, the actress has revealed that her upcoming TV series, the reboot of the "Heathers" movie, is not the only thing her fans can expect from her.
" 'Heathers' is just the start for me. It's dipping my toe back into the water, and guess what? It's the perfect temperature and I'm really happy. When you go through something like cancer, it opens the floodgates and you are forever changed," Doherty told The Hollywood Reporter at the red carpet event of Farrah Fawcett Foundation benefit last August.