'Sisterhood' Reality Show to Highlight Lives of Preachers' Wives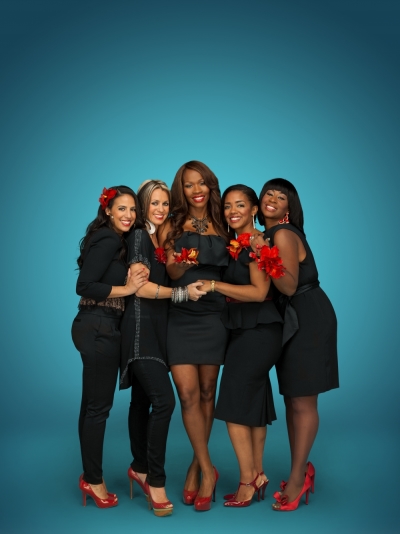 While multiple reality television shows are being broadcast highlighting wives from different walks of life, TLC is ready to start the new year focusing on preachers' wives in its new series, "The Sisterhood."
"The Sisterhood" is scheduled for a Jan 1 premiere with the focus on five preachers' wives trying to balance life in Atlanta, Ga. According to TLC networks, "THE SISTERHOOD provides an honest, behind-the-scenes look into the struggles, triumphs and unique experiences that shape these bold women as they ditch their Sunday hats and morph into the dynamic and influential figures they have become and aim to be."
READ MORE: The Sisterhood Exclusive: Preacher's Wives Reveal Why They Took to Reality TV
However, the show may also document some unflattering moments among the women who will endure a "dramatic season of disagreements, betrayal, criticism and exposing inner demons," TLC stated. While a preview of the series showcases the women bonding, it also shows them being vocal about past crack use and sexual encounters.
The cast of the show will feature Dominique, the wife of evangelical Christian pastor Brian, who is working to fulfill her calling after the pair were forced to close the doors of their church. While Dominique will struggle to overcome issues that losing the church has caused for her marriage, viewers will watch Tara attempt to find her place in Atlanta after relocating from Los Angeles where her own formerly-Jewish husband Brian is overcoming losing his position as a church leader.
Ivy, former member of 90s R&B group Xscape is also featured on the show as the wife of Emanuel Tabernacle Church pastor Mark. However, the former pop star has a past that viewers may be surprised to learn about.
Christina, the wife of Anthony, leader of Oasis Family Life Church, will have to deal with her teenage daughters and growing congregation. DeLana rounds out "The Sisterhood" cast as first lady of the Worship with Wonders Church led by her husband pastor Myles.
Viewers can tune into "The Sisterhood" premiere on Jan 1 at 9 p.m. ET.
READ MORE: The Sisterhood Exclusive: Preacher's Wives Reveal Why They Took to Reality TV