Some 39 Nigerian Christians Massacred, Houses Burned Down in Violent Rampage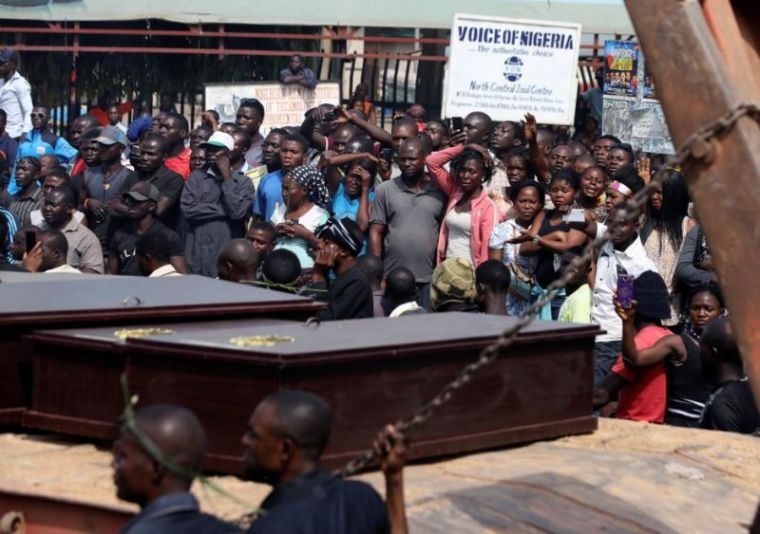 Christians in Nigeria suffered a second mass-scale slaughter in the space of a few days, according to reports, after Muslim Fulani herdsmen attacked villages in Benue state this week, leading to the deaths of at least 39 people.
Morning Star News reported of several attacks throughout the state that targeted Christian communities, including one on Tuesday night on the predominantly Christian Tse-Umenge, Mbakpase and Tse-Ali villages, where 160 houses were burned down.
Mbakpase resident Alice Terwase explained that the attackers wore army camouflage and carried AK-47 weapons.
"The herdsmen destroyed more than 60 houses in our village, and three members of my community were also killed during the attack," Terwase told the news service.
"At Tse-Ali village, more than 70 houses were set ablaze and 21 Christians killed. All affected victims are members of NKST [Universal Reformed Christian Church, or Nongu u Kristu u i Ser u sha Tar] church, and the Roman Catholic Church in the affected communities."
John Umenge of Tse-Umenge village said that the radicals burned down 50 houses in his community.
"More than 15 Christians were killed and 50 houses destroyed by the herdsmen," Umenge revealed. "The attacks began around 11 p.m. on Tuesday night and lasted to the early hours of today (Wednesday)."
Richard Nyajo, council chairman of Logo Local Government Area, told of another attack on Wednesday where seven displaced Christians were taking refuge at a church.
"The attack carried out by the herdsmen in the church premises of the African Church in Mbamondo took place at about 12:20 a.m.," Nyajo said. "Seven Christian villagers who were displaced in previous attacks and were taking refuge in the church premises were killed."
The radicals set houses on fire during that raid as well. Morning Star News pointed out that the total number of Christians killed in the assaults has not yet been confirmed.
The killings follow yet another shocking attack on Tuesday morning in Mbalom, when 19 Christians, including two Roman Catholic priests, were killed during morning mass when radicals with guns stormed in.
Nigerian President Muhammadu Buhari called Tuesday's church attack "particularly despicable."
"Violating a place of worship, killing priests and worshipers is not only vile, evil and satanic, it is clearly calculated to stoke up religious conflict and plunge our communities into endless bloodletting," he said.
Buhari faces growing unrest as Christians are outraged that the Fulani attacks are continuing in full-force, despite government pledges of action.
The Christian Association of Nigeria has called for the "National and International Sunday of Christian Protest" on April 29.
"Government should be called upon to perform its constitutional responsibility of protecting citizens now. No excuse should be given for this wicked act again and perpetrators must be brought to book now," said the Rev. Dr. Samson Olasupo Ayokunle, president of CAN, in a statement.
"Similarly, the peaceful protest must demand for the release of Leah Sharibu, the captive of faith and the remaining Chibok girls. All people in captivity must be released without delay," he added, speaking of a kidnapping by Boko Haram, another major terror group in Nigeria.
"We are already at a breaking point and a state of anomie is almost here."