Song Joong Ki Named Most Influential in Korean Entertainment; 'Descendants of the Sun' Star Won't Return for Season 2 of the Hit TV Series?
The TV series' KBS2 Network confirmed the production of a 2017 follow-up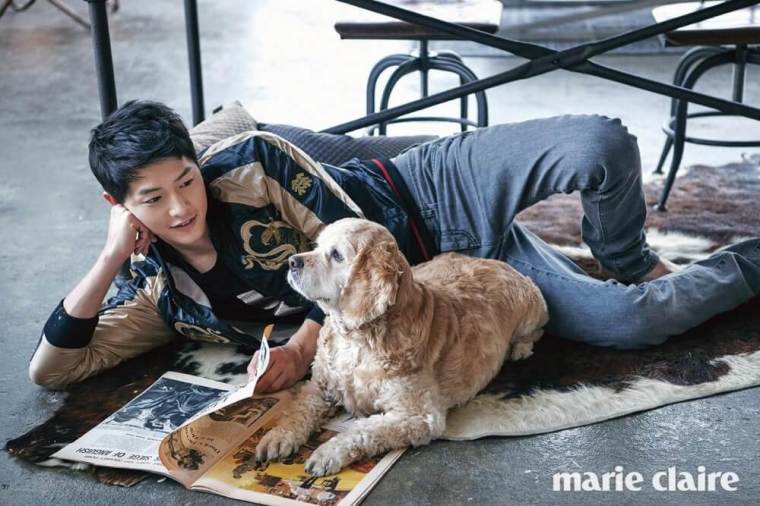 It's another big year for South Korean actor Song Joong Ki after the massive success of the "Descendants of the Sun" series where he starred alongside another popular TV star in Song Hye Kyo. The 31-year-old star also has an upcoming film to boot.
And to cap off his 2016 éclat, Song Joong Ki was also given the distinction as the most influential person in the entertainment industry in South Korea for this past year.
The List of Most Influential People
The prestigious list consists of Korean celebrities and bigwigs from film, television, music, and production. The Daily Sports came up with the most influential people list from around the country's entertainment industry in celebration of their 47th anniversary.
Song Joog-ki garnered the highest vote from the netizens, while his colleague from the series "Descendants of the Sun," writer Kim Eun-sook, who is responsible for the script of the show, took the second spot.
'Descendants of the Sun' Sequel
The home network of the "Descendants of the Sun" confirms the return of the TV series through a local news outlet in Korea, according to a Soompi report.
"We want to repay viewers with the next 'Descendants of the Sun.' We are grateful to viewers, overseas fans, staff, and actors," said Jung Sung Ho, the head of the drama department for KBS2 Network. "The drama was more than a domestic syndrome; it established a third wave of Hallyu."
He noted that KBS will do its best to make a second "Descendants of the Sun" to make the viewers happy and repay them for the success of the first installment. The drama department head added that they plan to broadcast this by next year.
Song Joong Ki Won't Return for the DOTS Follow-up?
While the producers are pushing for an air date in 2017, they have yet to confirm whether the upcoming show will still follow the same storyline as with the first season. He said that it's still up for discussions with the writers.
According to some reports, both of the lead stars Song Joong ki and Song Hye Kyo have yet to give their confirmation on whether they are up to reprise their respective roles or not. For now, nothing is etched in stone yet as we wait for the official word from the producers themselves. So, what do you guys think about the possibility of the couple not making a return for the next season? Let us know in the comments section.