Sony PlayStation 4 Slim Release Date: Launching June 2015? Announcement and Features Rumors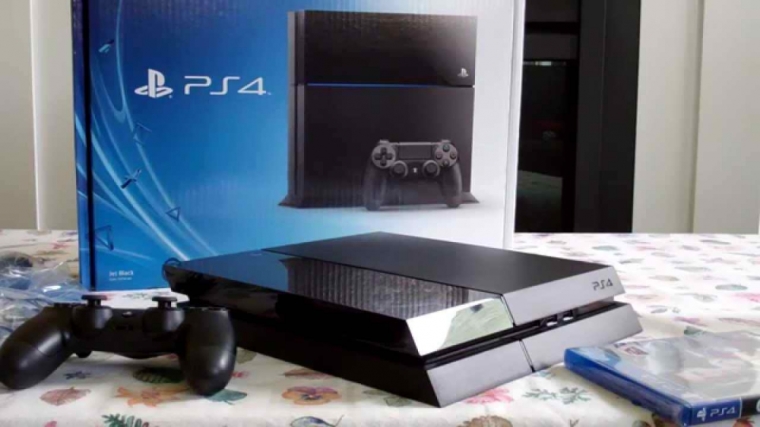 With PlayStation 4 seeing a highly successful turnout just soon after its release more than a year ago, Sony may just capitalize on this success with the launch of the PS4 Slim soon.
Sony released the PlayStation 4 in November 2013, and to date, it has sold over 18.5 million units worldwide. With this level of success, rumors are circulating the Japanese video game giant may follow this achievement with the launch of the PS4 Slim this year.
The speculations are based on the pattern Sony appears to be following, particularly their timeframe for releasing slimmer and upgraded versions of their consoles a few years after the launch of the originals.
A release date is expected to be announced at the 2015 Electronic Entertainment Expo at the Los Angeles Convention Center on June 16. More rumors have circulated that Sony is set to unveil the device at the E3 2015, as well.
While the validity of the PS4 Slim leaked images remain questionable, the new console is said to be considerably slimmer and sleeker when compared side by side with Microsoft's Xbox One. It is also conjectured to feature upgraded hardware and offer users a higher resolution gaming experience with super 4K HD.
"Support for high-resolution 4K output for still images and movie content is in consideration, but there are no further details to share at this time," Sony announced on its website.
However, media streaming provider, Netflix claims Sony may release the PS4 Slim with this new UHD feature as a compatible partner to its next generation televisions. It further claims Microsoft is on to the game, and may adapt a similar change when they release the upgraded versions of their Xbox consoles.
In the meantime, illustrated predictions of the PS4 Slim have been circulation on the web as fans shared their own fan art versions of the upcoming slim and sleek PlayStation console.