South Sudan: Untold Number of Christians Massacred, Thousands Taking Refuge in Churches as Ceasefire Begins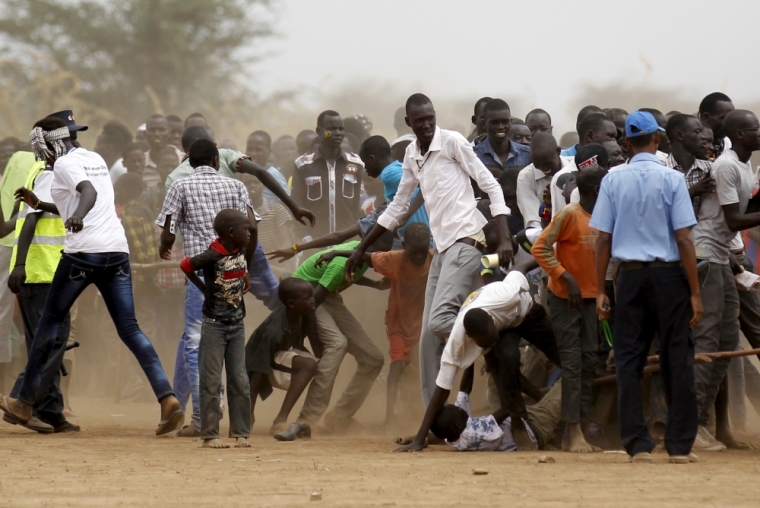 Although a ceasefire has been declared in South Sudan following days of devastating fighting, a humanitarian emergency has gripped the nation with untold numbers massacred, and thousands more seeking refuge inside churches.
"It was a massacre although the number of victims is still unknown," church sources in the area told Fides News Agency. "The humanitarian issue is the most urgent, starting from the lack of drinking water. Thousands of people have taken refuge in churches and much is being done to offer them assistance, despite a thousand difficulties. The International Red Cross has managed to send their teams in the two main hospitals."
President Salva Kiir and First Vice President Riek Machar declared a ceasefire in Juba on Tuesday, The Guardian reported, following five days of heavy fighting marking the five year anniversary of the formation of the world's youngest nation.
Many Christians have lost their lives in the civil war, though the exact numbers remain a mystery. Reports suggested that over 300 people, including scores of civilians, were killed in the violence this past week, but international monitoring groups are yet to provide a full estimate.
Churches have been one of the only sources of refuge for the people trapped in the civil war. They have also confirmed U.N. reports of horrors such as mass rapes, and children and the disabled being burned alive.
The U.N. said in its report earlier this year that it had received "harrowing accounts of pro-opposition civilians killed by being burned alive, suffocated in containers, shot, hanged from trees or cut to pieces," with Fides sharing that children and disabled people are among such victims as well.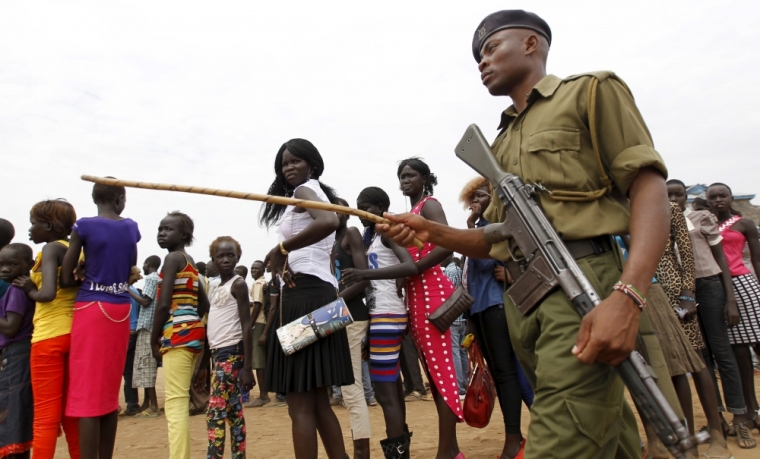 "The scale and types of sexual violence — primarily by government SPLA forces and affiliated militia — are described in searing, devastating detail, as is the almost casual, yet calculated, attitude of those slaughtering civilians and destroying property and livelihoods," U.N. High Commissioner for Human Rights Zeid Ra'ad Al Hussein said at the time.
The conflict between forces loyal to Kiir and Machar has only gotten worse, with hopes for peace hanging by a thread in the latest ceasefire.
"Calm now prevails in the city (Juba), although there is still tension. The looting that accompanied and followed the fighting was of vast proportions. Those responsible are government soldiers and their allied militias, who prevailed on Machar's weak forces," the church sources said in the latest Fides update.
They added that Machar's forces were just under 1,500 fighters, armed with light weapons, while the president's army was much bigger, and had at its disposal heavy weapons, including helicopter gunships and armored vehicles.
Embassies in Juba have been evacuating their nationals and staff members from the war-torn city. The U.S. Department of State ordered the departure of non-emergency personnel from the embassy in Juba on Sunday, and has warned U.S. citizens not to travel to the African nation.
"The risk of violent crime is high throughout South Sudan, including in Juba. Due to the risk of carjacking and banditry, travel outside of Juba should be undertaken with a minimum of two vehicles and appropriate recovery and medical equipment in case of mechanical failure or other emergency," the Department of State warned.
It added that all citizens need to make evacuation plans that do not rely on U.S. government for assistance, and should carry medical evacuation insurance.