Starbucks Offers Free College Tuition to Thousands of Workers in Partnership With Arizona State University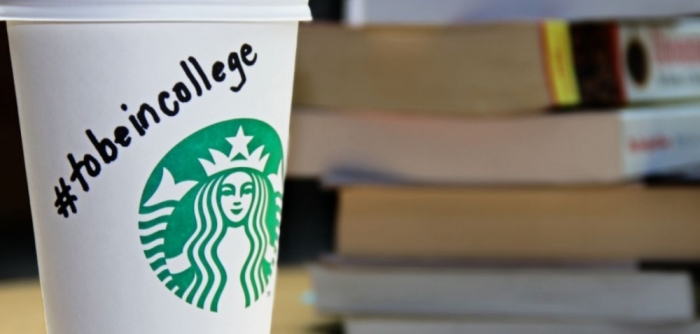 Thousands of Starbucks workers will now be able to get their college degrees for free thanks to a partnership between the coffee giant and Arizona State University (ASU) called the Starbucks College Achievement Plan.
A release from ASU Sunday, explained that the program is a "first-of-its-kind" open to both full-time and part-time employees.
"This significant investment will create an opportunity for eligible partners to finish a bachelor's degree with full tuition reimbursement for juniors and seniors, through a unique collaboration with ASU's research-driven, top-ranked degree program, delivered online," noted the release.
Workers averaging 20 hours a week on the job will have access to "more than 40 undergraduate degree programs taught by ASU's award-winning faculty, such as electrical engineering, education, business and retail management," explained the release.
"Partners (workers) admitted to ASU as a junior or senior will earn full tuition reimbursement for each semester of full-time coursework they complete toward a bachelor's degree. Freshmen and sophomores will be eligible for a partial tuition scholarship and need-based financial aid for two years of full-time study. Partners will have no commitment to remain at the company past graduation," it added.
Starbucks chairman, President and CEO Howard Schultz was joined by ASU President Michael M. Crow and U.S. Secretary of Education Arne Duncan in officially launching the Starbucks College Achievement Plan.
"In the last few years, we have seen the fracturing of the American Dream," said Schultz. "There's no doubt, the inequality within the country has created a situation where many Americans are being left behind. The question for all of us is, should we accept that, or should we try and do something about it. Supporting our partners' ambitions is the very best investment Starbucks can make. Everyone who works as hard as our partners do should have the opportunity to complete college, while balancing work, school and their personal lives."
Learn more at: