Statement Against Social Justice Marginalizes People Who Talk About Race and Justice, Tim Keller Says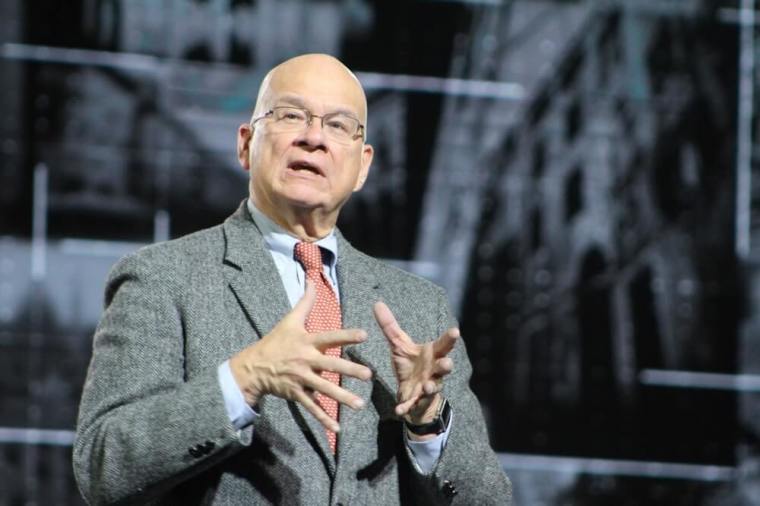 A controversial statement signed by more than 9,000 evangelicals and Christian organizations deploring social justice as a dangerous concept to the Gospel, belittles Christians who talk about race and justice, says Tim Keller, founding pastor of Redeemer Presbyterian Church in New York City.
"It's not so much what [the statement] says, but what it does. It's trying to marginalize people talking about race and justice, it's trying to say, 'You're really not biblical' and it's not fair in that sense," Keller said in a 3-minute clip from a recent session in the 2018-19 City Lab Series billed "Compassion and Justice: The Kingdom at the Margins."
"If somebody tried to go down [the statement] with me, 'Will you agree with this, will you agree with this,' I would say, 'You're looking at the level of what it says and not the level of what it's doing. I do think what it's trying to do is it's trying to say, 'Don't make this emphasis, don't worry about the poor, don't worry about the injustice, that's really what it's saying.' Even if I could agree with most of it ... it's what it's doing that I don't like," he added.
Keller evaluated the statement using a philosophical argument called the Speech Act Theory which, he explained, doesn't just analyze words by what they say but also by what they do.
The Statement on Social Justice & the Gospel was released early this month with initial signers including John MacArthur of Grace Community Church, who recently denounced evangelicalism's "newfound obsession" with social justice.  
Among other things, the statement notes that: "Specifically, we are deeply concerned that values borrowed from secular culture are currently undermining Scripture in the areas of race and ethnicity, manhood and womanhood, and human sexuality. The Bible's teaching on each of these subjects is being challenged under the broad and somewhat nebulous rubric of concern for 'social justice.'
"If the doctrines of God's Word are not uncompromisingly reasserted and defended at these points, there is every reason to anticipate that these dangerous ideas and corrupted moral values will spread their influence into other realms of biblical doctrines and principles.
"The rapidity with which these deadly ideas have spread from the culture at large into churches and Christian organizations—including some that are evangelical and Reformed—necessitates the issuing of this statement now."
Keller said he is concerned that the statement is a reactionary response instead of a biblically sound one.
"What I fear is it may be responding to some sins on the other side ... At this point I feel that the Christian Church is being, because our country is so polarized politically, that increasingly the Church is becoming an extension of the various political parties. I've said this before, I'm going to say it again, if you talk about the evangelical Church, for example, there has now become a red evangelicals and blue evangelicals. It's almost like our churches are sort of lining up to become more extensions of the political parties than they are really, bucking what the Word of God says," Keller noted.
"If you really take a look at a lot of things that the Bible says about sex and gender that really come out sounding politically today conservative and a lot of things the Bible says about race and injustice and the poor today come out sounding extremely liberal."
He said the Church cannot allow itself to align with one party because of this divide.