Steph Curry Says Golden State Warriors Teammates Hold Daily Bible Study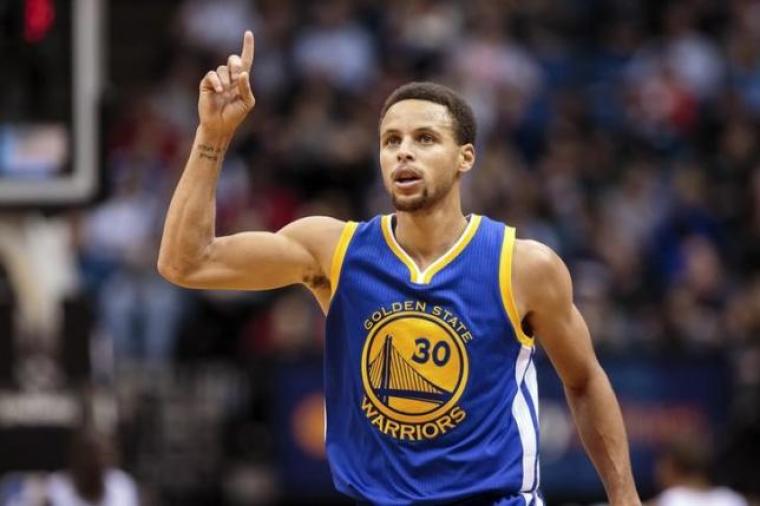 Steph Curry says he and his Golden State Warriors teammates have formed a discipleship group and study the Bible daily.
In an interview with CBN's "The 700 Club" on June 9, Curry spoke about the group meeting where he and about 10 teammates encourage eachother with Scripture.
"We have a group chat. We call it the discipleship group where we share Bible verses every single day and kind of do a Bible study through text message. Every game day we probably have 10, 11 guys show up for the 30-minute Bible study, prayer service, daily encouragement — that's the biggest thing," Curry said. "You can get lost in the daily routines and the hype of what we do on the floor and forget why we're here."
For Curry and his fellow Christian teammates, faith has helped forge a special bond. The Warriors guard revealed that those in the discipleship group keep one another accountable and provide help along their spiritual journey when they're not on the basketball court.
"You ask anybody in their walk of faith — it's all about finding accountability partners and finding people that can encourage you in your walk. Knowing nobody's perfect," he said. "We all have very similar temptations, struggles through [our] entire walk of faith. For us on the court we all grind and compete on the floor, so why not grind and compete in our spiritual walk together as well."
Just after the Warriors won their second NBA championship in three years Monday, Lakewood Church associate Pastor John Gray revealed that he and his wife, Aventer Gray, were also serving as guides in the spiritual journey of some men on the team.
"[Aventer] and I have had the privilege to walk with a number of these men as they grow in Christ. Great basketball players, but I'm proud of them as men, as husbands and fathers," he wrote. "That's the legacy that will last."