Steph Curry Reflecting on Divine Purpose After Throwing Mouthpiece?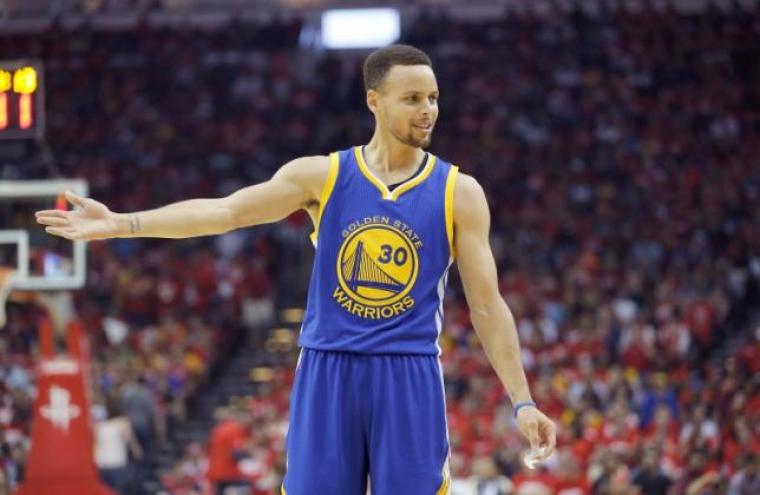 Steph Curry may be reflecting on his divine purpose for playing basketball after acting on his frustrations and getting ejected from his NBA game.
Curry, the Golden State Warriors point guard, was bested by the Memphis Grizzlies in a 111-101 loss Saturday. The loss came along with Curry getting ejected from the game after his frustration with not getting a foul led him to toss his mouthguard in the direction of official Scott Wall.
The 29-year-old two-time NBA champion took to Twitter to own up to his actions and allude to the fact that he is playing for a purpose.
"No excuse for that! Gotta remember who I am playing for...," Curry wrote.
In a previous speech at a Liberty University convocation, Curry opened up about playing in the NBA to give God glory.
"The Lord has blessed me with these talents to do something special. But it is not about me," he said, according to Liberty News. "That is something that I want my career and my life to be a reflection of His love and His grace and mercy. Whether it is winning games, losing games, making shots, missing shots it is all about giving glory to God."
Curry's mother, Sonya, also opened up to The Undefeated about her son's purpose.
"Some people are called to preach, some people are called to teach. [Steph's] job is to glorify God in everything that he does, and that comes through his talents," she previously said. "And so from that standpoint, he's not overdoing it. God says, 'Just let me shine through you. You just be the vessel.' And be relatable."
While it seems Curry is shifting his focus, he detailed some of the frustrations that motivated him to throw his mouthpiece in the first place. Although he scored 37 points in the game, Curry got into foul trouble and wasn't getting the calls he felt he deserved.
Still, he said he has learned from his mistakes.
"That last play, I thought I got fouled, and my frustration boiled over. I did something stupid," he told ESPN. " I deserved to get kicked out, and that's what happened. Obviously, I'll learn from it and try not to do it again."