Stephen Hawking: Humans Will Destroy the Earth in 1,000 Years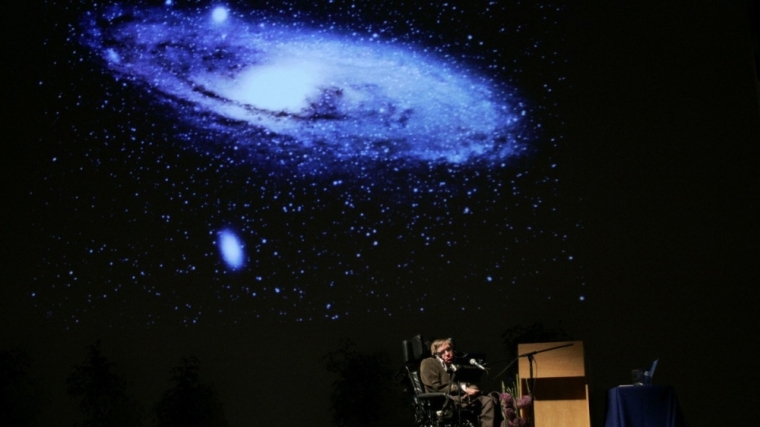 Theoretical physicist Stephen Hawking believes humans might destroy the planet within the next thousand to 10,000 years, and suggests the only way for people to survive is to colonize other planets.
"Although the chance of a disaster to planet Earth in a given year may be quite low, it adds up over time, and becomes a near certainty in the next thousand or 10,000 years," Hawking said, according to BBC News.
"By that time we should have spread out into space, and to other stars, so a disaster on Earth would not mean the end of the human race," he added.
"However, we will not establish self-sustaining colonies in space for at least the next hundred years, so we have to be very careful in this period."
Hawking singled out nuclear war, global warming and genetically-engineered viruses as some of the biggest threats to mankind's survival on Earth.
Back in December 2014, Hawking also warned about the rapid rise of artificial intelligence, suggesting it could be very dangerous for the future of the human species.
"The development of full artificial intelligence could spell the end of the human race," the atheist professor said back then.
He further warned that A.I. programs have proven useful, but eventually could take their next step in evolution and become a threat.
"It would take off on its own, and re-design itself at an ever increasing rate," he said.
Despite his grim predictions, however, Hawking said that he remains an optimist that things can be done to provide for a better future.
"We are not going to stop making progress, or reverse it, so we have to recognize the dangers and control them. I'm an optimist, and I believe we can," he added.
Speaking about young scientists beginning their journey in exploring the "vast and complex" universe, he said that it is a good time to be alive.
"From my own perspective, it has been a glorious time to be alive and doing research in theoretical physics. There is nothing like the Eureka moment of discovering something that no one knew before," he added.
Hawking's daughter, Lucy, who is a journalist and writer, noted the world's admiration for her father in his decades long battle against motor neurone disease, which has left him almost entirely paralyzed.
"I think he's enormously stubborn and has a very enviable wish to keep going and the ability to summon all his reserves, all his energy, all his mental focus and press them all into that goal of keeping going," she said.
"But not just to keep going for the purposes of survival, but to transcend this by producing extraordinary work, writing books, giving lectures, inspiring other people with neurodegenerative and other disabilities, and being a family man, a friend and a colleague to so many people and keeping up with friends across the world."