Super Junior Preparing for Comeback with Repackaged Album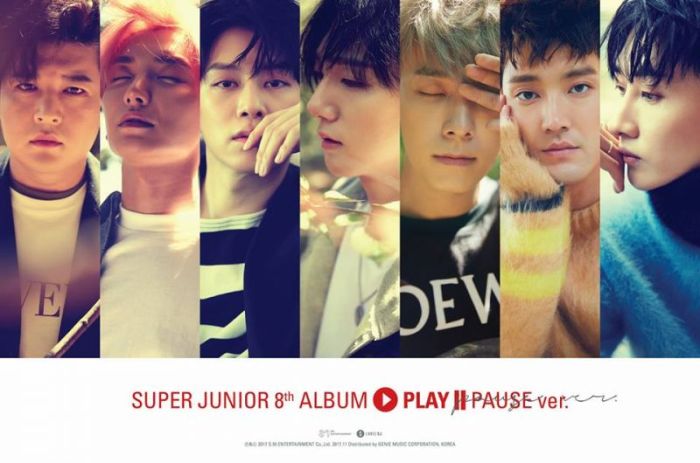 Korean pop sensation Super Junior is preparing a comeback with a repackaged version of its album "Play," which will be released in April.
The group, which currently has seven active members, reportedly finished filming a new music video on March 5, Saturday. The clip will be for the title track of Super Junior's repackaged album.
Label SJ, an affiliate of SM Entertainment which represents the group, confirmed the news. It added that Choi Siwon, who has opted out of recent promotions due to a scandal, joined the recording. "Member Siwon did participate in the production of this album. It is still being discussed whether he will join broadcast activities and promotions," the agency said in an official statement.
"Play" is Super Junior's eighth full-length album released back in November. It features vocals of Leeteuk, Heechul, Donghae, Shindong, Eunhyuk, Yesung, and Siwon. The 11-member group's younger members Ryeowook and Kyuhyun are currently enlisted in the military. Meantime, Kangin and Sungmin are on hiatus due to different scandals.
In between the album's recording and launch, Siwon was forced to go on reflection after his French bulldog bit a neighbor, who later died of sepsis. This forced the singer-actor to opt out of the album's promotional activities as well.
"Play" is the group's first album in several years, after the members each took their turn serving the military. It features the catchy funky retro tune "Black Suit" and the ballad "One More Chance," which was written by Donghae to appeal to all the fans they may have lost during their hiatus.
The album also celebrates the group's 12<sup>th year in the competitive K-pop industry. Super Junior is often introduced as the "Kings of K-Pop" when performing abroad. Although nowhere near the popularity of current-generation idols BTS and EXO, Super Junior is the boy group that introduced K-pop to the world and paved the way for younger acts to be globally recognized as well.