Syrian Boy Dies as Devastated Family Is Unable to Pay Lebanese Hospital Fee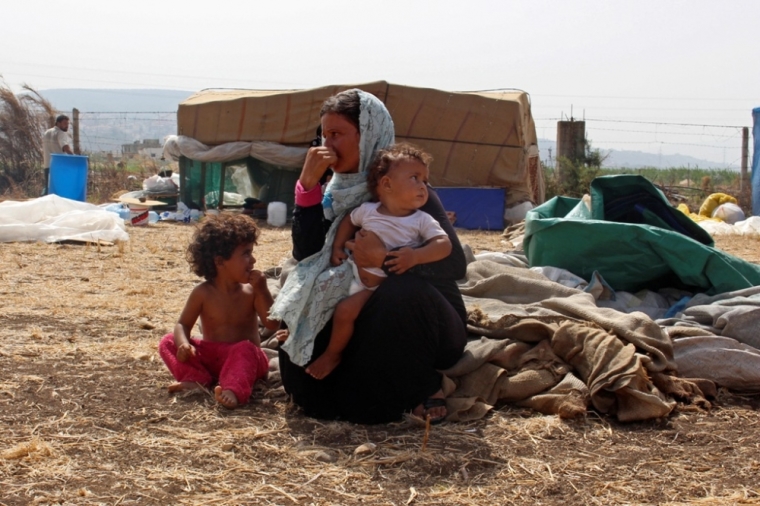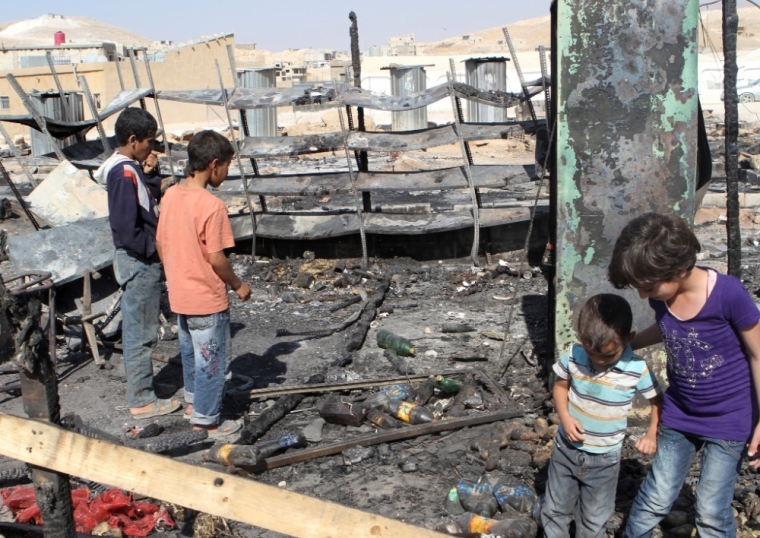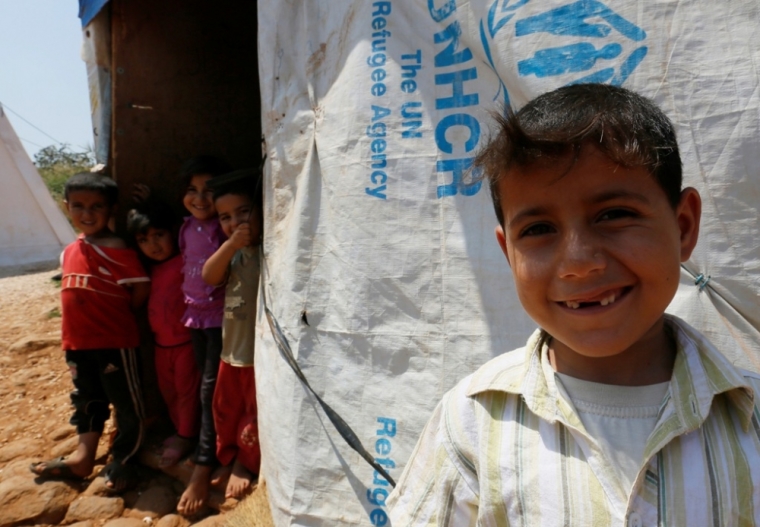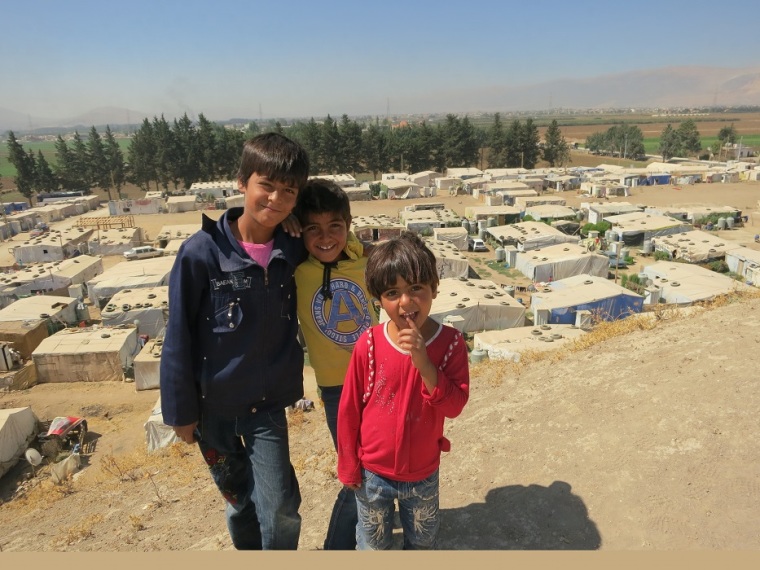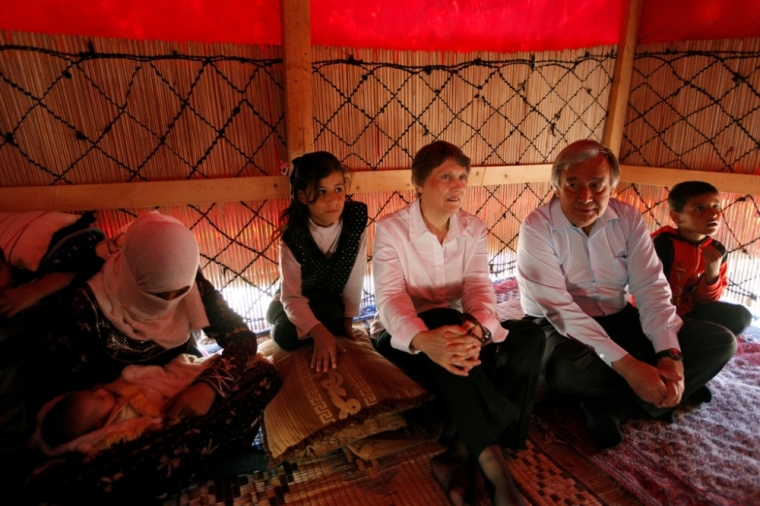 View Photos
Syrian refugees are sharing stories of deep pain and loss, with over 3 million of them having fled to neighboring countries seeking protection from the devastating civil war that has torn their nation apart. One family that fled to Lebanon revealed how they lost their 5-year-old son to leukemia after they were unable to pay the fees charged by a local hospital.
Kristin Wright, director of advocacy for Christian relief group Open Doors USA, spoke with The Christian Post in a phone interview on Friday and shared stories of tremendous loss that she has heard while working at unofficial refugee camps in the Bekaa Valley, near Beirut.
"I walked up to this tent with a couple of our interpreters, and this man immediately emerged from the tent, and he had been crying, and he described to us how his 5-year-old son had just died days go. And he was showing us where he was buried, there in the camp, and he describes this story how his family had fled Syria, fled the bombings, and had arrived there at the camp, and his son was ill with leukemia," Wright told CP.
The couple rushed to the nearest hospital to the refugee camp where a doctor examined the young boy. The doctor then wrote down on a piece of paper what the boy needed to survive and sent the parents to another area of the hospital, which initially gave them hope.
"They were so optimistic and hopeful that they could get their son the help that he needed. But the hospital administration looked at the paper and said 'this will be $6,000 immediately,'" Wright continued.
"The father broke into tears, and they begged and they pleaded as they didn't have $6,000, they didn't have anything. The hospital sent them away. So they carried their son back to the refugee camp, and he died there.
"The family, when I was sitting there in the tent with them, the grief that you could feel was just tangible. It was so heavy. All of the little siblings and the parents were in a state of grieving that was just unthinkable. What had happened to them was so unthinkable," Wright said.
Hundreds of other refugee stories can be read online, including on the With Syria campaign, where Open Doors and over 130 other organizations have joined to ask world leaders to do all they can to end the civil war.
U.N. High Commissioner for Human Rights Navi Pillay revealed in August that at least 191,000 people were killed in the first three years of the Syrian civil war, waged between President Bashar al-Assad and various rebel groups seeking to topple his government.
"It is a real indictment of the age we live in that not only has this been allowed to continue so long, with no end in sight, but is also now impacting horrendously on hundreds of thousands of other people across the border in northern Iraq, and the violence has also spilled over into Lebanon," Pillay said at the time.
An estimated 6-and-a-half-million Syrians have been internally displaced in the conflict, while the 3 million refugees have fled to Turkey, Lebanon, Jordan and Iraq.
Wright explained that there are differences between the situations refugees face in the various neighboring countries, where the local economies often face challenges to meet their needs. She noted that, in Lebanon in particular, refugees have to pay for the plot of land where they pitch their tent. Many have gone to Beirut to look for jobs, but renting prices inside the capital are also very high.
"It is simply the most expensive place to be a Syrian refugee. A lot of the refugees I met where paying $400 to $500 a month in rent, and they were barely able to make that," the Open Doors director of advocacy said.
"Economically speaking, in Lebanon it is also a very different situation, because the refugee numbers are getting higher and higher, almost one out of four people in Lebanon now is a Syrian refugee. You are looking at some real challenges to the economy."
With the overflow of refugees, Wright said that many in Lebanon see the situation not so much as a humanitarian crisis, but as a threat to national security and a drain to the economy. Still, she witnessed several Lebanese people reaching out past stereotypes to help the refugees.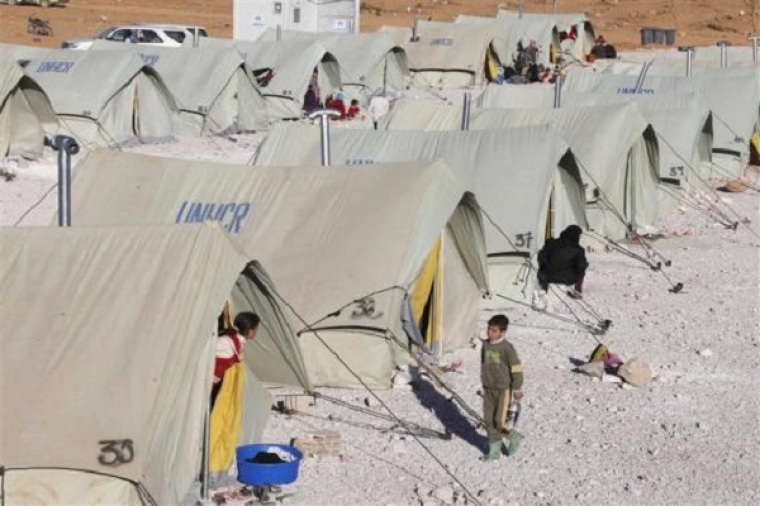 "Open Doors has a number of Lebanese partners on the ground who are working with the Syrian refugees, and it was just so encouraging to be able to observe some of that first hand, in spite of these very difficult circumstances that they are facing," Wright said.
The rise of terror group ISIS, she said, was also on people's minds, even if many of the refugees had been there for months and some for years.
"The refugees I spoke to were very fearful of ISIS. Where we were in the Bekaa Valley, we were only one hour away from where ISIS kidnapped the 19 Lebanese soldiers several weeks ago. One of the refugees told me as I sat in the tent next to him, he said, 'ISIS isn't here yet, but what if they come and attack us at night?'" Wright shared.
"They are afraid to sleep. So there is that very real threat in that region particularly."
ISIS, which has been hit by U.S.-led airstrikes across Iraq and Syria, has captured a number of cities in the region, and has heavily targeted religious minorities, including many Christians, and all who stand in its way.
Wright said that most of the refugees she spoke with at the Bakaa valley were Sunni Muslims, though there were some Christians as well.
"Something that was really impactful for me was witnessing how our partners on the ground are really working to break down barriers. Not just between ethnic groups, but also between religious groups. One of our partners is a church in Beirut, and they work to support a lot of these refugee families who are really essentially urban refugees."
She explained that much of the humanitarian aid offered to Syrian refugees has come with strings attached. Some religious groups want the refugees to convert in order to receive aid, and political groups want people to change their political perspectives.
Wright said that there are some exceptions, however, and told of a Christian pastor helping the Syrian refugees in Lebanon who had opened his church's doors to everyone, regardless of their beliefs or background.
"He said, 'no one has any obligations to walk through the walls of this church in order to receive help. No one has any obligation to attend a church service. The only obligation that anyone has to meet is to see the love of Christ in me,'" Wright recalled what the pastor had told her.
She also noted that she witnessed Muslims and Christians working together, and had been asking her team for prayer.
"With the family that had lost the 5-year-old son, they asked for us to say a prayer with them, and so we did. It's Muslims and Christians coming together, which I think is a beautiful thing, and I hope it is an indicator of where we can go in terms of reconciliation."
A major problem throughout Syria, Iraq and the Middle East region has been the disruption to the school year. A report in September by the Italian Red Cross and the AGIRE network said that millions of children are facing the risk of missing the school year.
Wright said that 2.5 million children are out of school because of the conflict, and recalled her interaction with one 8-year-old girl in Beirut whose family had suffered greatly in the war. Wright noted that the war had taken a serious toll on the girl and made her very serious person. The only time she would light up is when she talked about going to school.
"It made me realize that supporting the schools for refugee children is one of the most important things that we, as Americans, as people from all backgrounds around the world, can be doing for these children. Providing safe spaces for them to be nurtured, to be educated, to be supported after everything that they have been through," Wright continued.
"Open Doors supports several schools throughout Lebanon and even inside Syria, but we are also one of the groups leading the way in terms of creating child-friendly spaces." She noted that these spaces are designated areas all throughout Lebanon where children can come to play games, draw, learn, and process what they've seen in child friendly settings.
Wright urged people who want to help to visit the Open Doors website and support the schools and child friendly spaces, as well as to continue raising awareness, such as through the With Syria campaign.