'Take a Symbol of Hate Off These Grounds!' SC House Votes to Remove Confederate Flag Following Emotional Speech by Jefferson Davis Descendent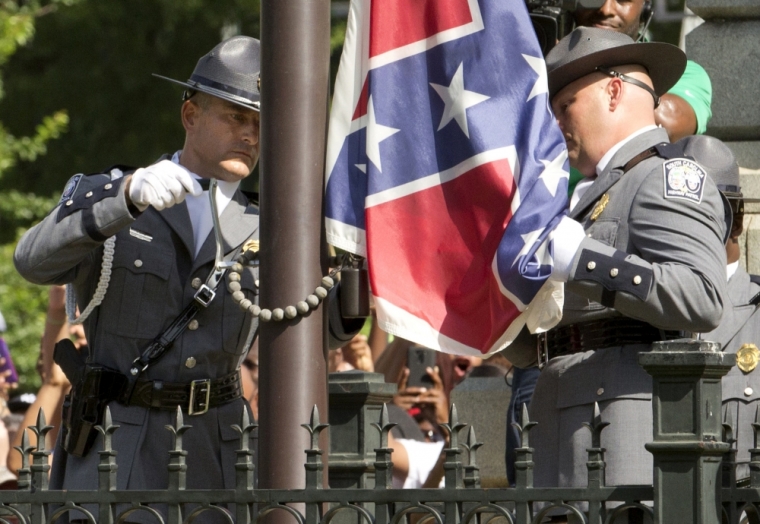 South Carolina's House has passed the bill that will remove the Confederate battle flag from its capitol grounds following an emotional speech by a descendent of Jefferson Davis.
Legislators voted Tuesday evening to pass the bill following the remarks of Republican Representative Jenny Horne, whose district includes Charleston.
"I have heard enough about 'heritage.' I have a heritage. I am a life-long South Carolinian. I am a descendant of Jefferson Davis," said Rep. Horne.
"But that does not matter. It's not about Jenny Horne. It's about the people of South Carolina who have demanded that this symbol of hate come off of the Statehouse grounds."
Horne spoke about attending the funeral of state Senator Clementa Pinckney, one of nine African-American victims of a shooting rampage performed by 21-year-old white supremacist Dylann Storm Roof.
"I cannot believe that we do not have the heart in this body to do something meaningful, such as take a symbol of hate off these grounds on Friday," continued Horne.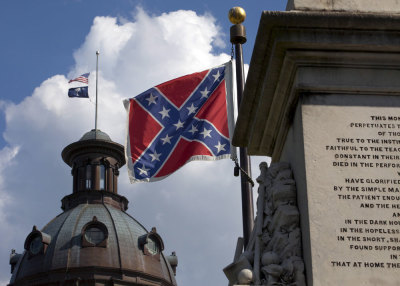 "And if any of you vote to amend, you are ensuring that this flag will fly beyond Friday. And for the widow of Senator Pinckney and his two young daughters that would be adding insult to injury, and I will not be a part of it."
The presence of Confederate flags, names, and monuments on public property in the South have been a subject of intense debate for many years.
This summer the debate accelerated following the brutal slayings of nine people in a historic African-American church in Charleston.
At a press conference with prominent South Carolina elected officials held days after the shooting, Haley announced her support for removing the flag from government property.
"It's time to move the flag from the capitol grounds," said Haley, whose comments brought a lengthy round of applause.
"One hundred fifty years after the end of the Civil War, the time has come … [the flag] does not represent the future of our great state."
Regarding the House vote, Russell Moore, leader of the Ethics and Religious Liberty Commission of the Southern Baptist Convention, expressed his support on Twitter.
"South Carolina did the right thing. It's a great state full of kind and wise people," tweeted Dr. Moore hours after the House voted.