Target Admits Mistake in Transgender Bathroom Policy, but Only in Making It Public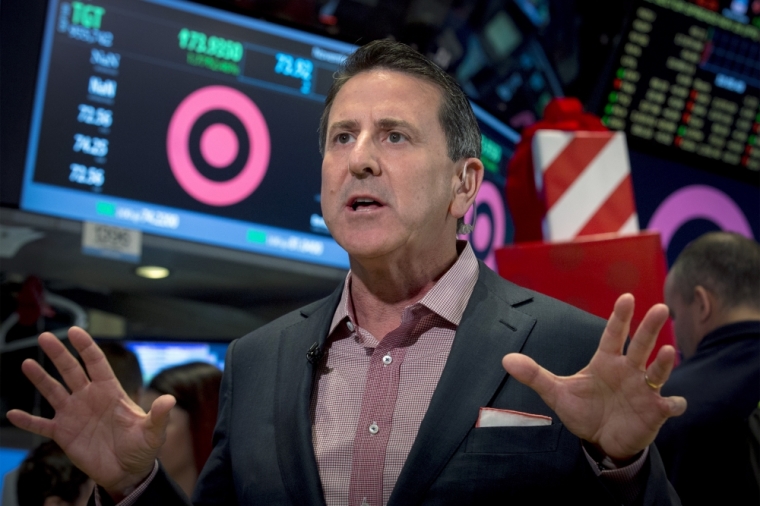 Retail giant Target is admitting it made mistakes in its transgender bathroom policy in which men are allowed to enter women's and girls' facilities, but only in making it known to the public, not in enforcing it.
Target CEO Brian Cornell reportedly told staff that it was wrong to publicize the retailer's long-held policy of allowing men to go into women's facilities if they identify as female, and their mistake was in announcing it to customers in an April 19, 2016, blog post — that he didn't approve — in response to North Carolina's bathroom bill last year.
People familiar with the aftermath at Target's headquarters told The Wall Street Journal in a report on Wednesday that "Cornell expressed frustration about how the bathroom policy was publicized, and told colleagues he wouldn't have approved the decision to flaunt it. Target didn't adequately assess the risk, and the ensuing backlash was self-inflicted, he told staff. Now, it was too late to reverse course."
Conservative groups, such as the American Family Association, said Thursday that consumer backlash stemming from Target's policy has led to the retailer's stock losing 35 percent of its value, and that has "shattered plans" for major expansions.
AFA added that it agrees with former Target customer Mary McCandless in Winston-Salem, North Carolina, who said, "Target picked a side and pretty much said to the rest of us that we don't matter."
McCandless, a 56-year-old financial analyst, said she will now be doing most of her shopping online. "At least I don't have to worry about using the bathroom on Amazon.com."
LifeSiteNews, which has also put up billboards in Oklahoma urging customers to stay away from Target, said that despite the WSJ report, Target still "doesn't get the point" of why customers are concerned.
"Target executives have said any lost sales from the boycott weren't significant enough to require reporting to investors," The WSJ report stated. "Target's business nonetheless is in a funk. Sales at stores open at least a year have declined for three straight quarters."
WSJ further noted that Target has lost "millions" in sales and added expenses, with sales falling nearly 6 percent in the three quarters after the public announcement of the policy change, compared with the same period last year.
The initial Target blog post from April 2016 said the retailer's goal in giving men access to women's facilities, and vice versa, was to be welcoming to all employees and customers.
"Everyone deserves to feel like they belong," the post said. "And you'll always be accepted, respected and welcomed at Target."
Cornell has repeatedly denied that Target's financial troubles have anything to do with the boycott, and has vowed that the company will not be reverting its policies.
AFA, which gathered 1.4 million signatures in its petition to boycott Target, said that the retail giant is in denial, however.
"The site's appraisal of the Target boycott is well off the mark. Snopes.com [a far-left fact checking website] is simply repeating Target's false claims that the boycott is having no effect on the company," AFA's Senior Vice President Buddy Smith wrote in March, referring to a separate report claiming Target is not being negatively affected by the boycott.
"Target not only does not care about the safety of their customers, but they do not miss the 1.4 million families who are boycotting them and it seems they simply do not care enough to invite the boycotters back to Target," Smith added.
Buckingham Research Group analyst John Zolidis affirmed in the WSJ report that the boycott "seems to matter," however, even when taking into account that "there are many crosscurrents in retail, and Target has other problems."