Target's 10 Percent Discount a 'Desperate' Move Amid Worst Sales in 2 Years, Says AFA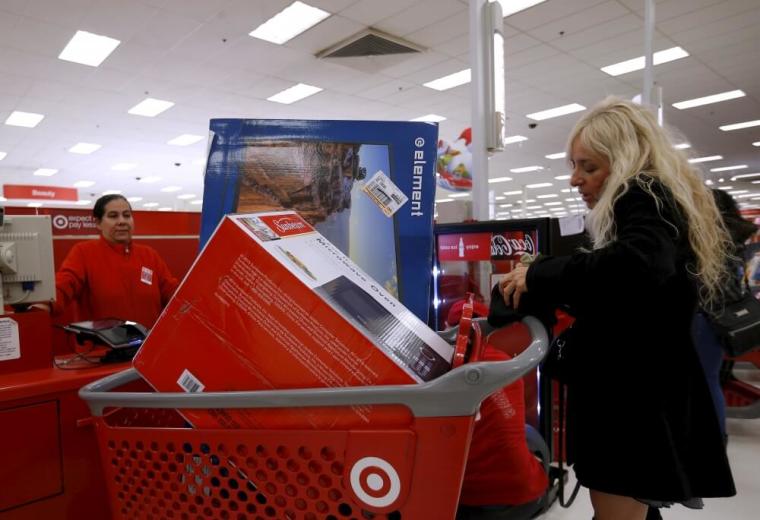 The American Family Association called Target's nationwide 10 percent discount on everything in its stores a "desperate" promotion as the retail giant faces a continued boycott over its bathroom policies amid declining sales.
"Desperate! Target is discounting everything to win shoppers back amid #BoycottTarget. Don't be fooled, their dangerous policy still allows men into the same facilities as little girls. Help keep the boycott going strong," AFA wrote in a Facebook message, referring to its petition, signed by over 1.4 million people, that pledges to boycott Target until the company reverses its policies that allows individuals who are born male to use women's facilities, and vice versa.
Business Insider noted that the #TargetRunDay discount on Sunday came in the midst of financial troubles, with the chain store giant reporting its first quarterly traffic decline in more than two years last week.
"Target's same-store transactions, which is how traffic is measured, fell 2.2 percent in the second quarter. Overall, sales fell 7.2 percent to $16.2 billion," the article noted.
Target CEO Brian Cornell, who has denied any suggestions that the conservative boycott is affecting the company, said on a call with analysts last week: In the second quarter, our No. 1 challenge was traffic, which affected sales in all of our merchandise categories."
The AFA and other conservatives have been calling on Target to reverse its controversial bathroom and fitting room policies, and have insisted that the boycott has contributed, at least in part, to the drop in sales.
The company announced last week that it will address the bathroom controversy by spending $20 million to build new unisex bathrooms in its 300 store locations in the U.S. that don't already have one, to allow more privacy for customers. The AFA responded, however, by arguing that the move would not be enough to protect women and girls from potential male predators.
"Our major concern was that Target's policy would grant voyeurs and sexual predators easier access to their victims by allowing men in women's restrooms and changing areas, which puts women and girls in danger," AFA President Tim Wildmon wrote in a letter to Cornell last week.
"Unisex bathrooms are fine, but our request has always been that Target maintain the gender-specific bathrooms as well — if the company is interested in guaranteeing the safety and privacy of women and girls who patronize the retailer's stores," Wildmon added.
AFA representatives have met with Target leadership to discuss the bathroom policies, but have said that so far there are no plans to abandon the new direction and require individuals who are born male to use only men's bathrooms and changing facilities.
Target has continuously insisted that its bathroom policies, including its single-toilet stalls, are all aimed at trying to keep their customers safe and happy.
"We put that in motion for some time prior to the [June] shareholders meeting. At the end of the day, Target is all about inclusion. We want everyone to feel comfortable in our stores," Target spokeswoman Katie Boylan said earlier in August.