Teen Faces 8 Years in Prison for Making Sarcastic Comment on Facebook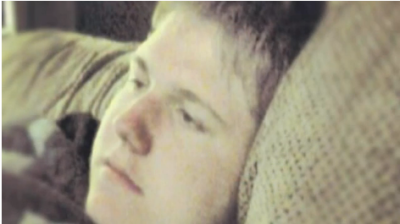 A desperate father from Austin, Texas, is pleading for the release of his teenage son who is now facing eight years in prison for making a sarcastic comment on Facebook.
A recent ABC report says Justin Carter was still 18 years old in February when, according to his father Jack, he got into an argument with someone over an online video game called "League of Legends."
"Someone had said something to the effect of 'Oh you're insane, you're crazy, you're messed up in the head,' to which he replied 'Oh yeah, I'm real messed up in the head, I'm going to go shoot up a school full of kids and eat their still, beating hearts,' and the next two lines were lol and jk.," said the senior Carter.
While "LOL" is online speak for "laughing out loud" and "jk" means "just kidding," local police treated the post as a terroristic threat after they were alerted by a Canadian woman who saw the comment.
According to Justin's father, the woman alerted police about the comments after she googled his son and found an old address showing that he lived near an elementary school.
Police arrested Justin and he has been in jail since March 27, according to Jack. He's charged with making a terroristic threat and faces eight years in prison.
"These people are serious. They really want my son to go away to jail for a sarcastic comment that he made," said Carter.
Well aware that the situation comes just months after the deadly Sandy Hook Elementary School massacre in December 2012, Jack thinks the response to his son's comments is over the top.
"Justin was the kind of kid who didn't read the newspaper. He didn't watch television. He wasn't aware of current events. These kids, they don't realize what they're doing. They don't understand the implications. They don't understand public space," he said.
Family and friends of Justin have since started an online petition on change.org calling for his release and a change to the investigative criteria for terroristic threat laws.
"Release Justin Carter from jail. Too many teenagers are being arrested, jailed and having their lives forever altered because of anti-terrorism laws and investigations that impede their 1st Amendment right to freedom of speech," notes the summary of the petition which as of Thursday afternoon had 700 signatures. They are hoping to get 4,300.
Justin's father is now warning everyone to be careful of what they do or say on social media.
"If I can just help one person to understand that social media is not a playground, that when you go out there into social media, when you use Facebook, when you use Twitter, when you go out there and make comments on news articles, and the things you are saying can and will be used against you," he said.
Here is a related video:
Teen Faces 8 Years in Prison for Making Sarcastic Comment on Facebook