Texas Church Where Members Were Massacred May Be Torn Down; Survivors Don't Want to Go Back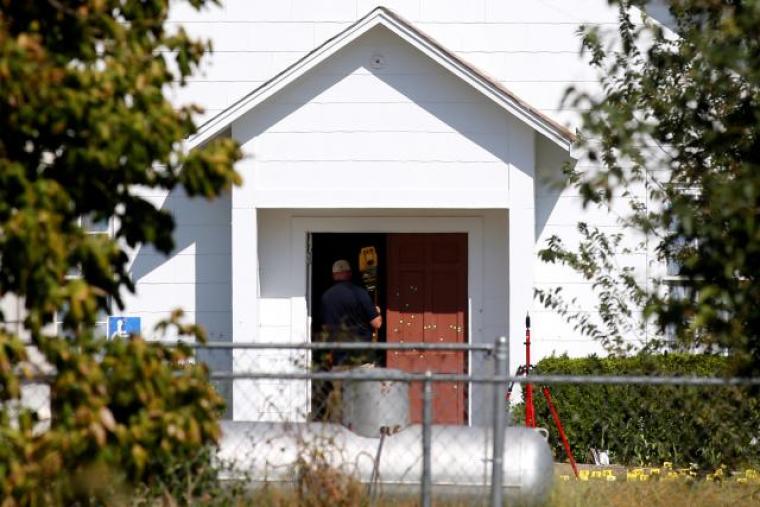 First Baptist Church of Sutherland Springs in Texas, where 26 members were slaughtered and another 20 seriously injured by a gunman on Sunday, will not reopen its doors, the church's pastor announced Wednesday.
"There's too many that do not want to go back in there," Pastor Frank Pomeroy told The Wall Street Journal Wednesday night. "We will probably turn it into a memorial for a while. We're playing it day by day right now."
Southern Baptist Convention spokesman Roger Oldham confirmed with USA TODAY Thursday that Pomeroy shored up that decision overnight when he told convention leaders that perhaps having church in the building where so many were slaughtered would have been too difficult on Sunday.
"The pastor expressed his desire that perhaps the best way forward is to have the church demolished and replaced with a prayer garden," Oldham said. "But the church hasn't really had a chance to fully deal with the grief and then come together to make a decision."
Pomeroy's decision to shutter the church came a day after he informed his small congregation on Tuesday that services will be held as usual in the building that has been used as a house of worship since 1926, according to the Daily Beast. The pastor, whose teenage daughter Annabelle was killed on Sunday, was expected to preside over Sunday's service, which was planned for 11 a.m.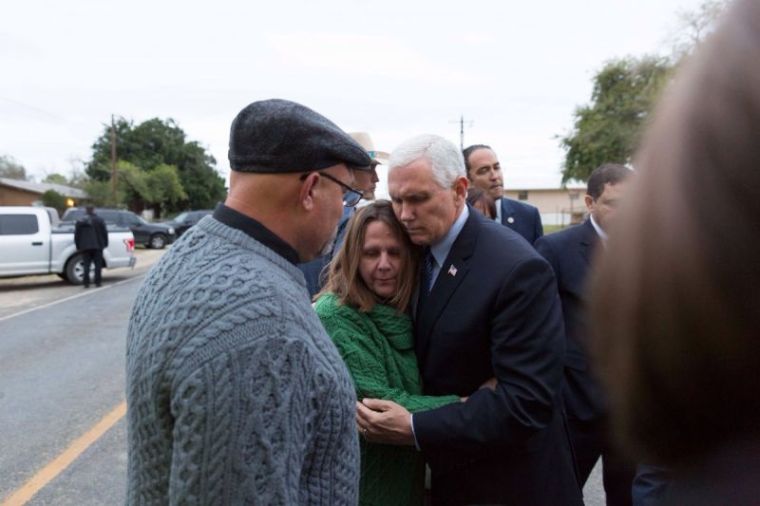 "This is our town, our church, our friends and family, and by having church here on Sunday, we are showing that we are not afraid and that we can and will move onwards, like the Christian soldiers from the hymn," Daniel Flores, a church member from La Vernia, Texas, had said in support of Pomeroy's decision.
An unidentified law enforcement official briefed on the investigation of the massacre told The New York Times Wednesday that the church's video recorder captured the roughly 7-minute massacre exacted on the congregation by an Air Force veteran, Devin Kelley, 26.
Authorities say Kelley began firing his Ruger AR-556 rifle at the church building shortly after the 11 a.m. service began. He emptied more than 15 magazines, holding 30 rounds each. The video captures Kelley shooting his victims, which included several young children, execution-style.
Before Sunday's attack, Oldham said First Baptist Church of Sutherland Springs had about 100 members. Nearly half of them were killed or injured on Sunday.
This week, the North American Mission Board, the domestic missions agency of the Southern Baptist Convention, offered to cover the funeral expenses for the families of the 26 people killed inside the church and more than a million dollars have been donated by members of the public.
On a trip to Sutherland Springs on Wednesday, Vice President Mike Pence offered support to the victims and pledged to ensure that the bureaucratic bungling that allowed Kelley access to weapons will never happen again.
"He lied on his application. He had a history of mental illness, and there were bureaucratic failures," Pence said of the gunman during a vigil for the victims at Floresville High School's field, the San Antonio Express-News reported. "We will find out why this information was not properly reported in 2012 and we are working with leaders in Congress to ensure this never happens again."