Texas Pastor Meets $2.3M Fundraising Goal to Help Liberia Get Clean Water After Huge Donation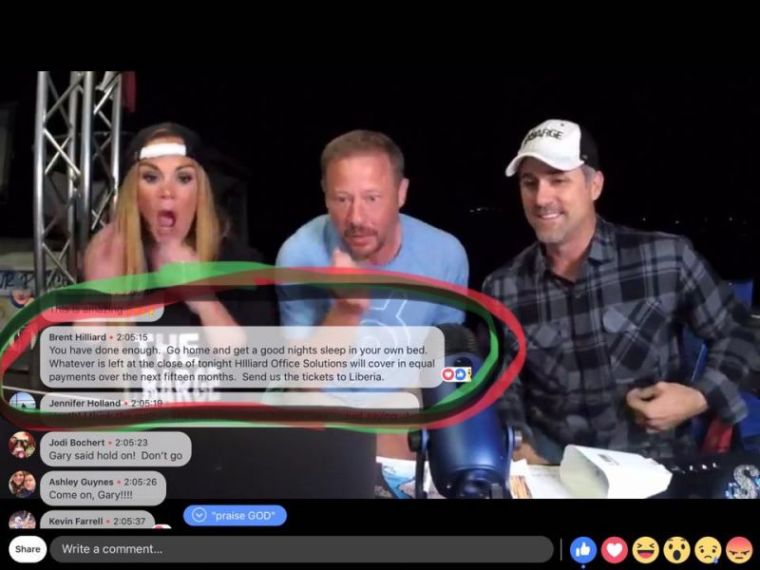 A Texas pastor who began living on a barge on Lake Ray Hubbard in Dallas nearly a month ago and pledged to keep living there until he raised $2.29 million to help provide clean drinking water for all of Liberia by 2020 is now home after meeting his goal in a surprising moment on Monday.
"I couldn't believe it. We had hit the mark in one of the most exciting and most fulfilling moments of my life," Pastor Todd Phillips, founder and executive director of The Last Well, told The Dallas Morning News.
The Last Well is a Christian nonprofit that has made it its mission to not just bring clean water to all of Liberia — one of the poorest countries in the world — by 2020, but access to the Gospel as well.
Phillips, 49, began his latest fundraising campaign on the lake on Oct. 10. And since then he has been chronicling his experience there through daily Facebook Live broadcasts where he's been joined by sports stars such as former Dallas Cowboys safety Darren Woodson and Hall of Famer Mike Singletary as he raised funds for Liberia.
When he began his broadcast on Monday, according to The Dallas Morning News, Phillips was about $270,000 away from his fundraising goal.
Earlier in the broadcast, Brent Hilliard, co-owner of Hilliard Office Solutions, pledged to cover a donation of 15 wells, at $3,000 each. Phillips was about to end his appeal on Monday night with more than $100,000 left to raise when Hilliard made a surprising donation that made Phillips do a backflip into the lake.
"We were about to shut down the show. ... We were really close and I was about to sign off the live show. Thanks for coming, we'll see you tomorrow and there was a comment that said hold on from Hilliard. And there was a comment that said, 'we'll fill the gap and when I read it I couldn't wrap my mind around what they were saying and I asked everybody to check on it again and again and again and we finally realized and it took my breath away," Phillips said.
"You have done enough. Go home and get a good night's sleep in your own bed," the surprising message from Hilliard noted. "Whatever is left at the close of tonight Hilliard Office Solutions will cover in equal payments over the next fifteen months. Send us the tickets to Liberia."
In total, Hilliard Office Solutions pledged $180,000 in donations.
The Last Well was launched in 2008 by a group at Frontline Church in Washington, D.C., where Phillips was senior pastor. In 2013, he took on a full-time role at The Last Well and his team decided to focus on getting clean drinking water for Liberia after research showed it was the West African nation's greatest need.
As the fundraiser gathered steam over the last four weeks, Phillips' wife, Julie, told The Associated Press that she hoped her husband would be home before Thanksgiving and it looks like she got her wish.
"I'm ready to hang out with my family. Get some real sleep. I don't think I've had any REM sleep for 28 days," Phillips said at the end of his campaign, noting that he thinks he may sleep for about three days.