Texas School Cannot Ban 'A Charlie Brown Christmas' Display, Judge Rules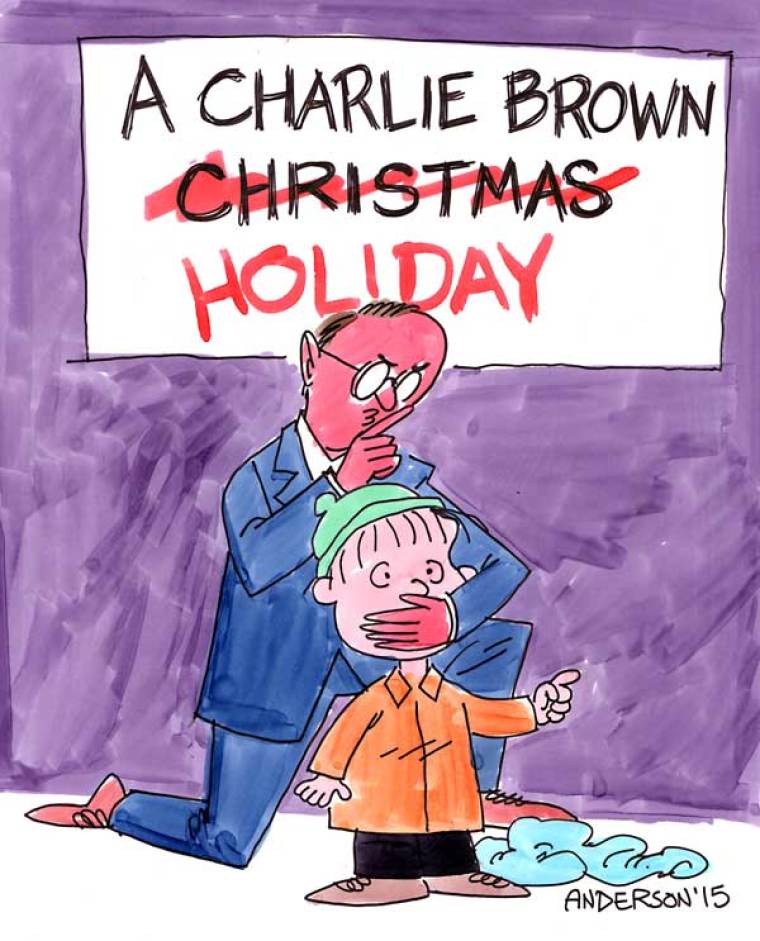 A Texas judge has ordered that a school district restore "A Charlie Brown Christmas" display that was forcefully taken down by administrators because it featured a verse from the New Testament.
On Dec. 5, Dedra Shannon, an nurse's aide at Patterson Middle School in Killeen, Texas, crafted a Christmas-themed poster that was displayed on a door inside the school that featured the Peanuts character "Linus" waving his left arm while smiling.
Above Linus featured the words he uttered in the 1965 animated holiday special:
"For unto you is born this day in the city of David a savior which is Christ the Lord," the poster read, quoting Linus's recitation of Luke 2:11. "That's what Christmas is all about, Charlie Brown."
According to Fox News' Todd Starnes, the poster was well received by children and staff. But, Shannon was told by the school's principal just two days after that she needed to take down the holiday display because it could have made non-Christians uncomfortable and be viewed as government endorsement of religion, a move that Shannon called a "slap in the face of Christianity."
On Tuesday night, Killeen School Board members voted to support the decision to force Shannon to remove the display, local news station KWTX reports. In a statement, the Killeen Independent School District claimed that Shannon's poster imposed her personal beliefs on students.
Fortunately for Shannon, she had the backing of Texas Attorney General Ken Paxton, whose office appealed to the state district court in hopes of receiving an injunction that would allow Shannon to restore her Christmas display.
On Thursday, Bell County State District Judge Jack Jones sided with Shannan and the attorney general and issued a temporary injunction against the Killeen Independent School District that prevents it from enforcing the decision to prohibit Shannon's holiday decoration. However, the judge also ruled that the decoration must include the words "Ms. Shannon's Christmas Message."
"Religious discrimination toward Christians has become a holiday tradition of sorts among certain groups," Paxton, a Republican, said in a statement on Thursday, commenting on the injunction. "I am glad to see that the court broke through the left's rhetorical fog and recognized that a commitment to diversity means protecting everyone's individual religious expression."
The school district has also come out in support of the judge's decision to issue the temporary injunction against it.
"We believe that directing the individual to include the additional text better complies with state and federal law," the school district said in a press release. "We support this decision."
The injunction was also praised by Jonathan Saenz, the president of the social conservative advocacy group representing Shannon, Texas Values.
"Nothing says 'Merry Christmas' like a court victory for religious freedom in December in public schools," Saenz said in a statement. "This scenario is exactly why the Merry Christmas law was written — to protect teachers, staff, and students in their expression of the Christmas season."
The Merry Christmas Law was passed by the Texas legislature in 2013 and protects the freedom of teachers, students, parents and administrators to acknowledge Christmas while on public school property without having to fear being punished or censored.