Texas Town Supports Forbidding Sharia Law Despite Plea From New Islamic Tribunal; Mayor Says Citizens Need To Respect US Law
Texas Town Supports Forbidding Sharia Law Despite Plea From New Islamic Tribunal; Mayor Says Citizens Need To Respect US Law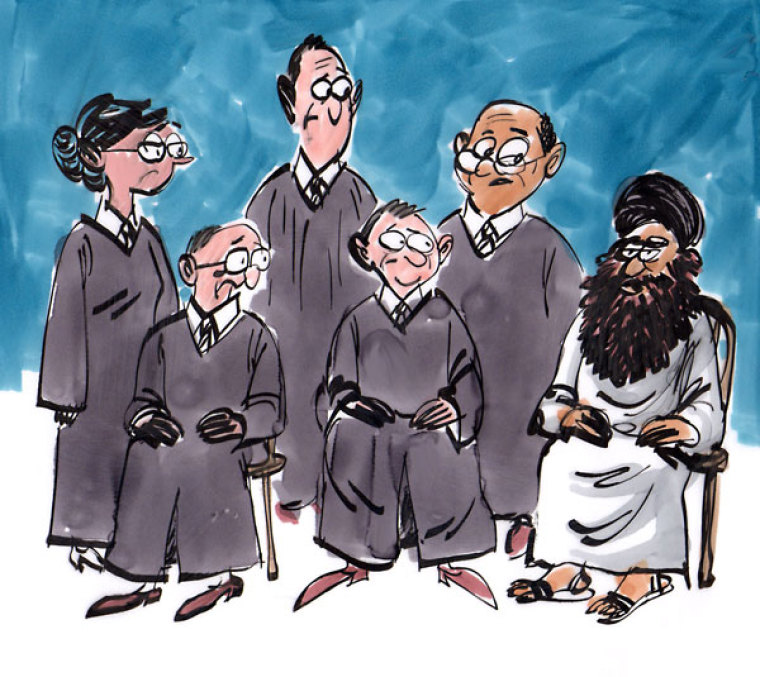 After America's first ever Islamic tribunal was established in Irving, Texas earlier this year, the town's city council dealt the local Muslims a blow by passing a resolution in support of new state legislation that would forbid the implementation of any "foreign laws," including sharia.
Irving Mayor, Beth Van Duyne, has been thrust into the national spotlight after taking a hard stance against the imposition of sharia by a Sunni mosque that formed the Irving Islamic Tribunal in January in order to provide koranic counseling and mediation for social disputes in the Muslim community.
After the Irving city council passed the resolution last Thursday to support Texas House Bill 562, which would forbid the use of "foreign law" and would also codify the supremacy of U.S. and state law, Muslims in the town were disgusted with the city's resolution, saying that it deliberately targets Muslims and spreads "Islamophobia."
But speaking at last Thursday's council vote, Duyne, who worked with state lawmakers to come up with the legislation, asserted that the statewide bill does not target Muslims.
"This bill does not mention at all Muslims, sharia law, Islam, even religion," Duyne stated.
She further asserted that all this bill was designed to do was to ensure that Texas citizens are assured that everyone in the state was beholden to U.S. and state laws.
"Respect them, obey them, embrace them," Duyne said in reference to state and federal laws.
Although the bill does not specifically mention the words "Islam," "sharia," or "Muslims," local Muslims feel this is clearly "anti-sharia" legislation.
"I think it's the most disgraceful day in the city of Irving," Omar Suleiman, a Muslim resident of Irving told a local CBS affiliate. "The elephant in the room is that it's the anti-sharia bill."
In a February Facebook post, the mayor asserted that she gets paid to uphold the laws of the United States and Texas, not any "foreign laws" or punishments that the tribunal would like to impose in its community.
"As Mayor of the City of Irving, I took an oath to uphold the laws of the State of Texas and the Constitution of the United States," Duyne wrote. "American citizens need to remember that their rights are guaranteed by the Constitution and I believe no one should subjugate themselves to anything less."
Some versions of sharia law, which have been implemented in Muslim nations like Saudi Arabia or Pakistan, enforce strict punishments that often violate basic human rights. For example, under sharia law, a thief may have his hand chopped off, while a person that commits adultery can be stoned to death. Sharia law also tends to place strong restrictions on the rights of women.
Although Duyne admits that she does not quite fully understand how the Irving tribunal will operate, she wrote that she will not hesitate to crack down on the tribunal should it impose rulings contradictory to state and federal laws.
"While I am working to better understand how this 'court' will function and whom will be subject to its decisions, please know if it is determined that there are violations of basic rights occurring, I will not stand idle and will fight with every fiber of my being against this action," Duyne asserted. "Our nation cannot be so overly sensitive in defending other cultures that we stop protecting our own. The American Constitution and our guaranteed rights reign supreme in our nation and may that ever be the case."
In an interview with local media, an Irving imam, Moujahed Bakhach, explained that the tribunal will simply act as a source of koranic mediation for conflicts among the Muslims in the community. He feels people might get the wrong idea about sharia law because of how barbarically it is implemented in other nations around the world.
"We are not here to invade the White House or invade Austin. … We are humble and want to settle a problem between Muslims," Bakhach said. "Maybe in their mind, the misconception about what they see through the media is that shariah means cut the head, chop the heads, cut the hands, and we are not into that."
In a recent interview with The Blaze, Duyne said that when she met with members of the tribunal to discuss their issues, they blamed her for "stirring up all kinds of Islamophobia." She added that they asked her about a "dozen times" to issue an apology and retraction, and publish an explanation for her February Facebook statement. Duyne denied those requests.