Texas' Transgender Bill Not the Same as NC's HB 2, Says Lt. Gov. Dan Patrick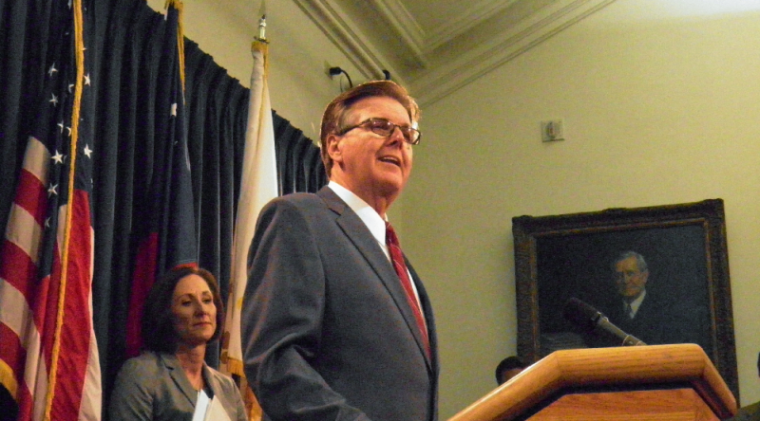 Texas Lt. Gov. Dan Patrick and a state lawmaker who introduced a bill that would require people to use public bathrooms based on their birth sex instead of the gender they choose to identify as on any given day, have laid out the differences between the Texas legislation and the highly controversial House Bill 2 signed into law last year in North Carolina.
Senate Bill 6, which was introduced by Republican state Sen. Lois Kolkhorst in January, has come under fire from critics on the Left who claim that it would cost the state millions of dollars because it would offend entertainers, businesses and institutions that might decide not to do business in the state because they'd think the bill is discriminatory.
North Carolina's HB 2 does many of the same things that Texas' SB 6 does. It allows businesses to set their own policies regarding bathrooms, changing rooms and locker rooms and prevents local governments from passing ordinances that require businesses to allow male customers who identify as female to go into women's restrooms. It also requires people to use bathrooms owned by the state that are consistent with the sex on their birth certificate.
Considering that HB 2 cost North Carolina the expansions of PayPal and Deutsche Bank, a handful of concerts, circuses, the 2017 NBA All-Star Game in Charlotte, and number of NCAA championship events, some in the Texas Association of Business feel the same economic backlash could happen to Texas if it passes SB 6.
As the NFL has already indicated that it might take into account SB 6 when deciding if it will host another Super Bowl and other future events in Texas, Patrick and Kolkhorst told reporters on a conference call Friday that there are some differences between North Carolina's HB 2 and Texas' SB 6 that businesses should take note of before they start threatening to retaliate against the legislation.
The bill is scheduled to be heard on the Texas Senate floor next Tuesday morning.
"[O]ur bill is not the North Carolina bill," Patrick, a major proponent of the bill, asserted. "Their bill was taking on the city of Charlotte over protected class issues. Our bill does not deal with protected class in the LGBT community regarding employment, housing etcetera."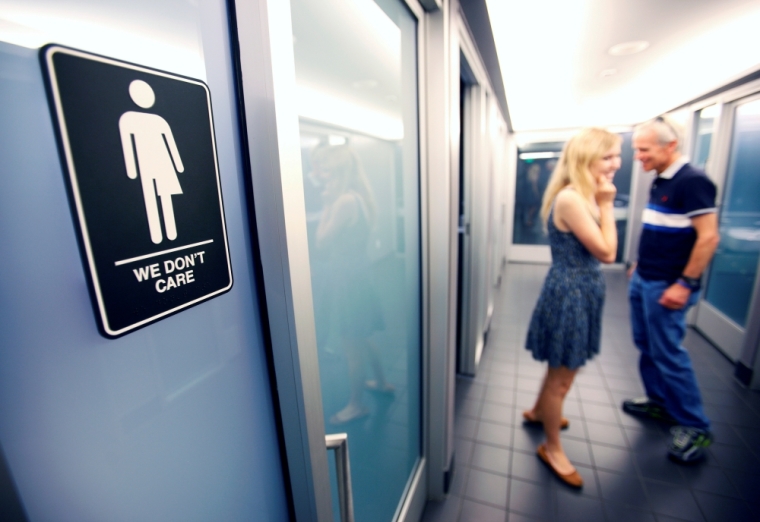 North Carolina's HB 2 does in fact include sections that lay out protected class status for non-discrimination laws for employment and public accommodations, which includes protections based on "biological sex" but not protections based on "sexual orientation" or "gender identity."
"Our bill is very narrow and it deals with public safety, keeping [out] sexual predators pretending to be transgender people in order to enter adult bathrooms," Patrick said.
Kolkhorst also detailed how the two bills differ.
"If you look at HB 2, they number their bills as 'Part 1,' 'Part 2,' 'Part 3.' So, 'Part 2' and 'Part 3' of their bill ... differs. As the lieutenant governor said, it goes into the housing and the protected class of the LGBT," Kolkhorst added. "Senate Bill 6 is specifically designed not to go into that. The reason we are crafting this bill [is] to give guidance to our facilities that we have purview over, that government facilities, that includes schools and universities. It doesn't go into any employment issues for the state of Texas while also allowing local businesses to make their decisions of how they want to handle those intimate facilities — restrooms, showers, locker rooms, dressing rooms."
An under reported aspect of SB 6 is the fact that it allows for people who have undergone hormone therapy or have gotten a sex change and have gone through the steps to get a judge-approve gender change on their birth certificate to access bathrooms and locker rooms consistent with the gender on their birth certificate. Patrick said that cases like that are extremely rare and that it has probably happened less than a dozen times in the state of 27 million people.
"The focus of the bill is not to discriminate against anyone who goes through that process of having their sex changed medically, that a judge approves," Patrick said. "The purpose of this bill is [to go after] sexual predators."
Although the bill would require schools to enforce a policy in which students must use the bathroom consistent with their birth sex, it opens the door for special accommodations for transgender students.
"The bill also allows schools districts to make personal accommodations upon request by those preferring an alternate arrangement," Kolkhorst said. "In that way, this will allow school districts for those special situations where with transgenders to make personal accommodations."
Patrick asserted that those who have pushed back against SB 6 really have not analyzed the language of the bill.
"When you read about the pushback from the NFL, NBA or some businesses, they haven't read our bill and analyzed what it does, they haven't focused on what the purpose is," Patrick said. "When they do and realize that it doesn't discriminate and is about public safety and common decency and common sense, ... then they don't have an argument."