'The Originals' News: Reunion Between Caroline and Klaus isn't Romantic, Says EP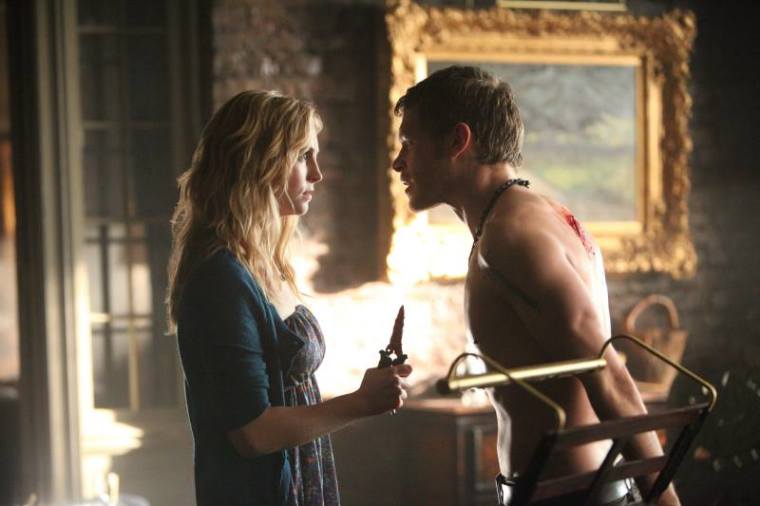 Klaus (Joseph Morgan) and Caroline's (Candice King) reunion in the upcoming fifth season of "The Originals" will not be a romantic one.
While fans already know that the upcoming fifth and final season of "The Originals" will bring back the well-received team-up of Klaus and Caroline, otherwise known as "Klaroline," the show's executive producer, Julie Plec, has revealed in an interview that the much-anticipated reunion is not what the fans are hoping it to be.
"I think what people can expect and count on is a nice thread of Caroline as a guiding counselor to Klaus in terms of fatherhood. She's a mother, she lost her husband and she knows (Klaus) very well — better than some of the people in New Orleans. She understands the desire he has to be a good person in the name of his daughter, and she's very quick to recognize that he's not doing a very good job. She's a friend, she's a support system and she calls him on his s–t," Plec revealed in a recent interview with TV Guide.
However, hope may not be lost at all for the fans hoping for a romantic reunion between Klaus and Caroline. After all, according to the Plec, the spark of the past romance between the two will still be there when they meet. Nonetheless, the executive producer warned the fans not to expect too much as there are no promises as to where the remaining feelings of the two will take them in the final season of "The Originals."
To the uninitiated, Klaroline was first formed in "The Vampire Diaries" season 3. While the pair rivalled the popularity of Damon (Ian Somerhalder) and Elena ( Nina Dobrev), the well-followed romance of the two was cut short when Morgan left the series to star in its spin-off, "The Originals."
Will Klaus and Caroline's reunion simply be a platonic one? Is there a chance for the two to end up together eventually before "The Originals" take a bow?
Find out when the fifth and final season of "The Originals' begins airing this April 20 at 9/8c on The CW.