'The Passion of the Christ' Sequel News and Updates: Mel Gibson Reveals Details of 'The Resurrection' Movie in Interview with Pastor Greg Laurie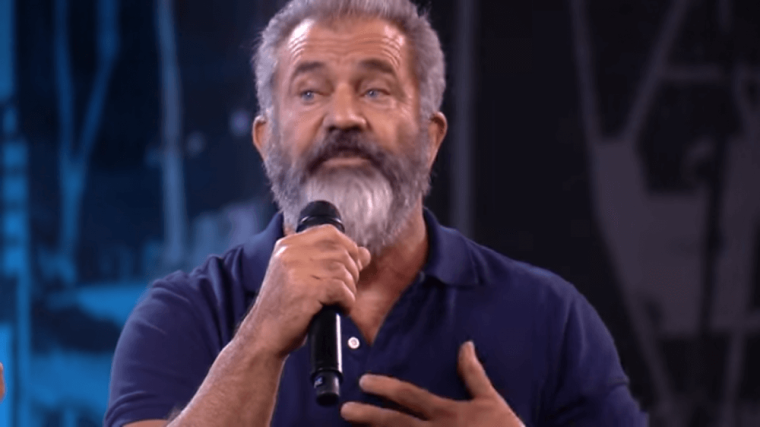 Mel Gibson rocked movie theaters with his release of the "Passion of the Christ" movie back in 2004. The story focused on Christ's crucifixion. Today, talks about the sequel say it will focus on the resurrection of Christ.
In an on-stage interview with Pastor Greg Laurie of Harvest Christian Fellowship, Gibson responded to several queries about the sequel. The interview was done in front of 36,000 people during the SoCal Harvest evangelical event held in Anaheim, California. Gibson emphasized that the movie will not be titled as "The Passion 2". He says that the sequel will be a huge undertaking to deserve a separate name - "The Resurrection".
The Resurrection May Need More Time
Gibson and the team who will work on the making of the sequel need to explore and dig deeper on the meanings behind "The Resurrection" of the Christ. This will enable them to deliver a movie at par to "The Passion of the Christ".
Last June, screenwriter Randall Wallace of the Braveheart expressed his involvement with the writing of "The Resurrection". Wallace added that he always wanted to tell the story.
Although Wallace and Gibson did not team up during the previous movie, they actually already worked together for Braveheart where the latter directed and starred in. They will also be working for the World War II themed film "Hacksaw Ride" which will be shown by November this year.
Gibson mentioned "Hacksaw Ridge" and invited Pastor Laurie for the preview of the film. 
Laurie says that the "Hacksaw Ridge" movie carries the best depiction of a Christian's life. It is a story of a Christian soldier who found solace in his faith with God amid abuse from fellow soldiers. Laurie also said that at the end of the movie, a stronger character of the soldier will be revealed.
Mel Gibson and his Achievements
Gibson is commended for his ability to dig deeper to Christian faith.
During the interview, he also emphasized that real-life heroes do not wear spandex nor need 3D special effects. Instead, real heroes take on extraordinary roles that are bigger and above themselves, which will, sooner or later, transform them into super humans.
Gibson is also known for his previous achievements for Mad Max, We Were Soldiers, Lethal Weapon, among others.
"The Passion of the Christ" movie became very contentious for its close-to-reality scenes. Despite that, it was a remarkable box office hit, reaching $611 million profit worldwide from a $30 million budget.
Jim Caviezel portrayed the role of Jesus Christ in "The Passion of the Christ".